The NFPT Certification Council acts independently of the NFPT Board of Education and the NFPT Board of Directors. The Council establishes assessment setting protocols and standards for certification and examination eligibility, development, administration, security, reporting, and maintenance as they relate to the NFPT Certified Personal Trainer (CPT) program. The Certification Council is responsible for establishing appropriate policies and procedures that comply with national certification accreditation and credentialing standards. The Certification Council establishes and manages all functions related to achieving certification (through a professional scope of practice assessment) as well as maintaining certification (through renewal and continuing education requirements).
The NFPT Certification Council is made up of five (5) total members; at least one (1) of whom is currently NFPT certified and one (1) who is appointed as the "public member" to represent the direct and indirect users of fitness trainer services and to effectively advocate for their interests.
Meet our NFPT Certification Council: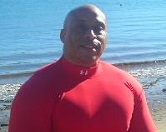 Sam Davis
Certification Council Chair
Samuel Davis served in the United States Navy from May 1983 to May 2003 as a Hospital Corpsman. Samuel Davis has also served in the Operation Desert Storm conflict and, following combat duty, has served in the capacity of Command Career Counselor, ER Medical Technician, CPR Instructor, Food Sanitation Inspector and Fitness Instructor.
Mr. Davis has his Masters Degree in Physiology from Southern Illinois University and a number of certifications and licenses ranging from NFPT CPT and Master Trainer to ACE Group Fitness Instructor, Mad Dog and Reebok Spin Certified Instructor, Sexual Assault/Victim Counselor and Crisis Intervention Counselor. Currently, Mr. Davis is a researcher and administrative support assistant for confidential government contractors and also enjoys extracurricular work as a personal trainer at his local YMCA.
Term: Nov 2019 – Nov 2021
Jake Cooper
Certification Council Member
Jake Cooper graduated from John Carroll University in Cleveland Ohio with a B.A. in Physical Education with concentrations in Athletic Training, Fitness Specialists, and Nutrition. Jake Studied under the Head Athletic Trainer which resulted in the opportunity to work with many sports programs, learn how to handle emergencies, rehabilitate athletes, and receive and education in Fitness Program Development and Management. One year after graduation Jake began his own Personal Training business which he successfully operated until becoming the Fitness Director/Head Personal Trainer at The Cleveland Racquet Club (A Private Racquet Sports Facility) which he has been for the last 10 years. He became the first full time Fitness Director in the club's history. He added new programming (yoga, pilates, zumba, speed and agility classes) and expanded the personal training business. Jake has worked with Professional Athletes, and high level tennis, squash, and soccer athletes, and adults looking to lose weight and/or build muscle.
Jake also specializes in working with Alzheimer's patients. Jake has been a successful high school (14 years) and college (4 years) soccer coach. In 2015 Jake passed and received an "A" license from the United States Soccer Federation. This was an extremely high honor!
Term: Nov 2019-Nov 2021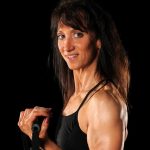 Cathleen Kronemer
Certification Council Member
Cathleen Kronemer has a BS in Microbiology from the University of Illinois and enjoyed her work with the Washington University's School of Medicine. She is a freelance write for multiple fitness industry organizations, including NFPT. Cathleen is an AFAA-Certified Group Exercise Instructor, NSCA-Certified Personal Trainer, ACE-Certified Health Coach, former competitive bodybuilder and is currently employed at the Jewish Community Center in St. Louis, MO. The JCC Association of North America strengthens and leads JCCs, YM-YWHAs and camps throughout North America. It is Cathleen's desire to help as many people as possible to achieve better health and wellness. With over 3 decades of industry experience, Cathleen express the joy in her work as being both humbling and enlightening. The NFPT Trainer Family is proud to have Cathleen on our team!
Term: Nov 2020 – Nov 2022
Scott Hults
Certification Council Member
Before joining the YMCA faculty in 2008, Scott held senior management positions in several multi-national business organizations in New York City, Chicago, Washington DC and Birmingham with NBC-TV, Group W (Westinghouse), MTV-Music Television, CNBC, The Weather Channel, The Learning Channel, the U.S. Chamber of Commerce, the John F. Kennedy Center for the Performing Arts and EWTN Global Catholic Network (Birmingham). He has had over 30 years of experience in corporate marketing and communications with responsibilities that include revenue generating programs, fundraising, forecasting and budgeting, public relations and promotion.
Scott is a retired United States Naval Reserve Captain and holds a Bachelor of Arts degree in Communications from California State University at Long Beach and a Master of Arts degree in Communications from New York University. His personal motto: Train Hard. Train Natural.
Term: Nov 2020 – Nov 2022
Ashley Thomas
Certification Council Public Member
Ashley Thomas is a Hospital Administrator. His job is to ensure that the hospital is equipped to offer the appropriate care that patients deserve.  These duties will range from ensuring that the clinic has all the supplies needed for not only the medical side of the hospital, but the administrative side as well.  It is Ashley's responsibility to assure that the hospital is staffed adequately to meet patient needs and that the medical systems are running properly. Also, Ashley makes sure that all hospital staff is up to date on the training needed to perform their jobs safely and efficiently.
Originally from New Orleans, Louisiana, Ashley currently resides in San Diego, California. Ashley is dedicated to his own personal health and fitness, even working as a spin instructor on his San Diego military base in 2002. While working in this capacity, Ashley noticed the bond that working out created between complete strangers. This was also the first time he had the opportunity to observe the relationship between a personal trainer and their client.
Ashley Thomas has attained a wealth of knowledge over the years in the medical administration side of patient care, and has coupled this with his experience in the community of health and fitness to bring perspective as a public member to the NFPT Certification Council. Mr. Thomas brings perspective of what the everyday citizen is looking for when they take the leap of faith and decide to utilize a certified personal trainer in helping them reach their fitness goals.
Term: March 2020 – March 2021