IS A PERSONAL TRAINING CAREER RIGHT FOR YOU? LET US HELP YOU FIND OUT!
Learn about:
Employment Opportunities
Long-term Career Goals
Certification Costs
Time Commitments
Our FREE CEC Opportunities
Learn what it's really like to dedicate yourself and your career to improving the lives of your clients through health and fitness coaching. NFPT and our trainer family will help start you on the rewarding path to become a personal trainer.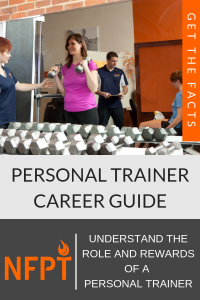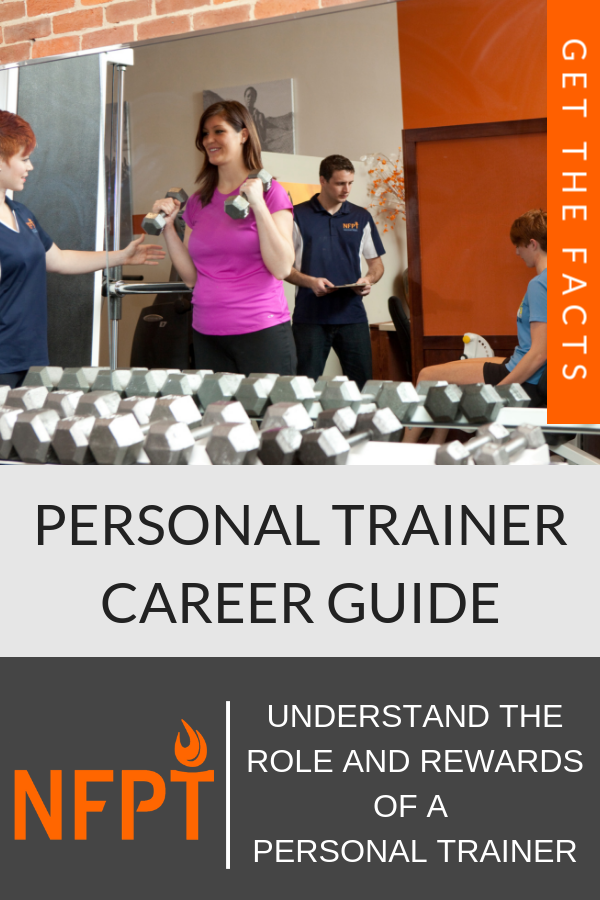 Get the Facts
NFPT has created the Personal Trainer Career Guide to help you learn more about what it means to be a personal trainer.
We've compiled tips from successful trainers into this one, easy-to-read guide just for you. And it's FREE. You'll find out:
Your expected daily routine

Your potential for income

Your long- and short-term career options

The difference between self-employment and outside employment

Expected lifestyle changes and time commitments
Learn About Personal Training
Find out if a personal training career is right for you with the free NFPT Trainer Guide. In it, expert trainers share career options, potential income opportunities and the freedom self-employment can bring. Get it today.