WANT TO GET CERTIFIED?


Choose the Best Personal Training Certification Package for You
EVERYTHING IN STANDARD PLUS…

Join the NFPT Trainer Family. Turn Your Passion for Fitness Into Your Purpose For Life.
The NFPT Certified Personal Trainer (CPT)  program is designed to qualify fitness enthusiasts to work one-on-one or in small group settings.
Whether you are beginning your fitness career or adding a professional credential to your bio, NFPT provides you with the absolute best personal training certification packages and on-going support to help you succeed as a fitness professional.
Requirements for the NFPT-CPT Exam
Be 18 years of age or older

Have a high school diploma or equivalent

Possess a current government-issued photo ID (required to sit for exam)
Requirements for Personal Trainer Life Success
Be passionate about your fitness

Want to help people achieve fitness goals

Have exercise experience and a desire to continue learning
THE STANDARD & PREMIER CERTIFICATION PACKAGES INCLUDE: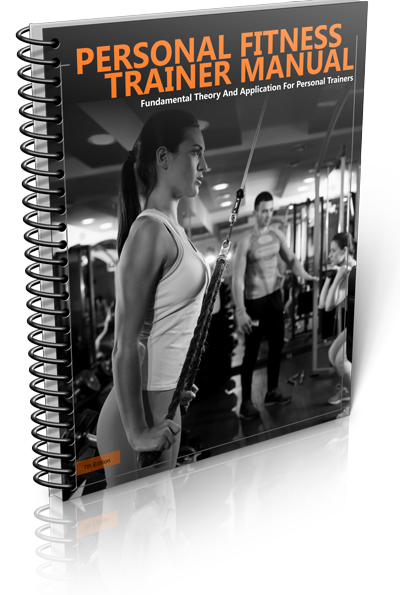 Our Trainer Manual provides comprehensive teaching for safe and effective personal training services and complete consultation guidelines. It reinforces fundamental exercise science concepts with a back-to-basics approach.
It is provided as a download. (Hard copy available for purchase.)
Enter your information below and we'll send you a preview including the first 3 chapters of the manual!
STUDY GUIDE

The study guide supports your review and understanding of the Trainer Manual. It includes 365 questions designed to reinforce the course learning objectives. An exam outline is also included to use as a "checklist" for your study prep. The guide is provided as a download. (Hard copy available for purchase.)
CERTIFICATION EXAM VOUCHER
The certification exam will test your understanding of personal trainer skill sets required by the profession. It consists of 120 multiple choice questions, derived from 5 categories. We will provide you with a detailed outline that may be used as a checklist for your exam prep.
In your NFPT online account, you are provided with trainer tools and a convenient online study aid. This is an online version of the Study Guide that follows each of the 19 chapters in the trainer manual. Quizzes at the end of each chapter allow you to grade and gauge your understanding of the concepts as you go through the manual.
THE PREMIER CERTIFICATION PACKAGE ALSO INCLUDES:
*The following are not included in the standard package
Practice Tests
---
These practice tests give you a sampling of the kinds of questions you can expect to see on the exam. Each practice test consist of 45 multiple choice questions that represent each of the 5 exam categories. Take multiple times at your convenience.
Exercise Animations
---
Over 80 exercise animations provide dynamic instruction, demonstrating a broad range of properly performed movements involving nearly every major muscle group. You retain access to these after the exam.
Client Assessment Videos
---
Over 45 videos that take you step-by-step through the necessary assessments for creating and implementing fitness training programs personalized for individual clients. Videos are broken down by client types: General Fitness, Athletes and Older Adults.
Expert Support
---
NFPT expert trainers are available by appointment to answer any questions you have about training and programming concepts or about subject matter in the education material. There is no time limit or question limit.
Some of our Partners and Affiliations
NFPT establishes partnerships that will support our trainers and forward our collective mission to create positive change and lasting fitness. When you partner with NFPT, you also partner with our network of professional affiliations.