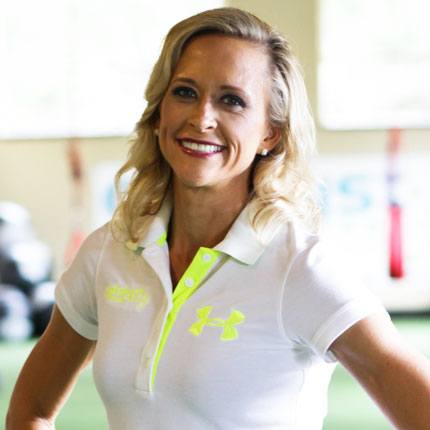 NFPT: Tell us your story. When did you become a personal trainer? Maybe more importantly, why did you become a trainer?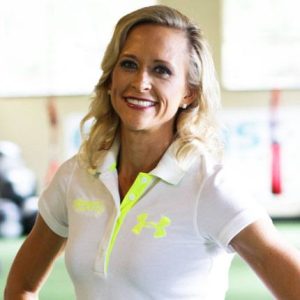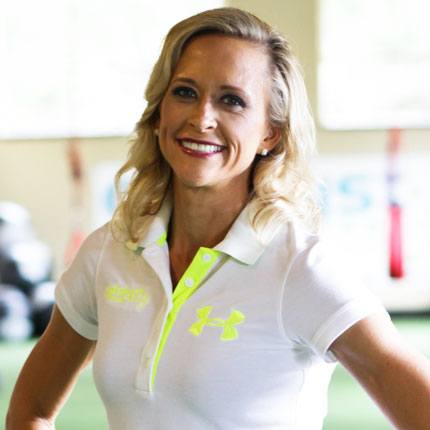 Valorie: I received my first Personal Training Certification from ACE in 1995 and have continued my personal quest to continue to learn since then.  I now hold multiple certifications and advanced specializations through ACE, NASM, and NSCA.  Specifically, I hold the following certifications and advanced specializations:
ACE-CPT, and Group Fitness
NASM-CPT, CES
NSCA-CPT
I will also be adding in a certification from NFPT in the next couple months
I am also a Master Trainer for ACE, Red Cord, MET, Surge 360, Balanced Bells and a ViPR Pro Instructor.
The choice to become a Personal Trainer was not a tough one.  Ever since the age of 8 I have been participating in fitness related activities.  Starting with group fitness then track and field, dance line, and 5K's.  I became captain of my track and dance team and started teaching group fitness classes at age 18.  Taking a leadership role seemed very natural to me and this is where I was the happiest.
I had a knack of taking those who seemed to be struggling "under my wing" and helped them become the best they could be.  I take great pride in educating and empowering those I train and those who attend my workshops.
NFPT: What motivates you to do this job? It isn't an easy field, helping and serving others all the time.
Valorie: Your are correct, this is not an "easy" career field to be in.  The hours are long and giving of yourself in body, mind and spirit all day long, 5-7, days per week can be challenging, but the answer is easy, I LOVE MY CAREER CHOICE!  Those of us who have been working full time in the industry understand this fully.  This is a career you do because you love it, not because its a way to pay the bills.
This a very rewarding career on many levels.  We have a unique opportunity to change peoples lives for the better and changing one persons life has a trickle down effect and has a way of influencing everyone else in their life (spouses, children, relatives, coworkers, friends, etc.).
I was born with the desire to care for and help others as well as an innate ability to be self motivated to accomplish any goal I set my mind to.  I believe these characteristics that I have developed overtime that make me a great Personal Trainer.
NFPT: What are the future plans for Catalyst Fitness?
Valorie: In short, we will continue to doing what we are doing. Our reach and our markets will continue to grow and we will continue helping to the raise the bar in our industry.
As a company, Catalyst Fitness has four divisions:
Facility (One on One, Partner, and Small Group Training)
Corporate Wellness
Education
Consulting
As a Facility, we will be increasing the number of our corporate locations and adding in franchise locations.
Our Corporate Wellness Division continues to grow and will continue to consult and provide services to companies and their employees.
Our Education division will continue creating and writing evidenced based content to deliver at conferences, workshops, and in the forms of books, DVD's, etc.
Our Consulting division will to continue to consult with hospitals, healthcare systems, government agencies, equipment companies, and Fitness related businesses.
NFPT: Any advice for other trainers out there?
Valorie: For newly certified trainers:  Chose this career because you love it and truly passionate about helping people change their lives for the better.
For those who have been in the industry awhile:  Never stop learning, knowledge is power.
For all trainers out there whether new to the field or a veteran, let Science, Systems, and Tools be your Guide!
This means everything you do should be able to be explained and founded in Science.  Use Systems to increase your efficiency and productivity. Use Tools, and specifically the right tool for the right job, to get the job done.
NFPT: Great! Thank you so much for your time, Valorie. We are glad we could get some time to hear your insights! And we know that our readers out there will learn a lot from this.