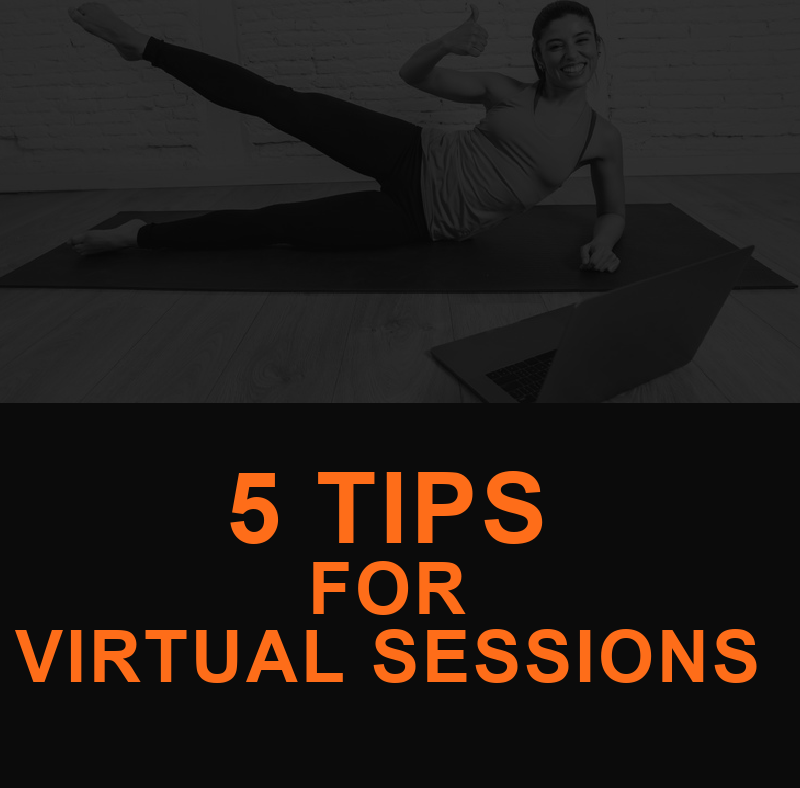 As a result of a global pandemic, the health and fitness industry was forced to make swift changes in the way its professionals serve and connect with their clients. While gyms temporarily closed and face-to-face sessions were inadvisable during the COVID-19 surge, fitness professionals virtually (pun intended) reimagined the delivery of their sessions. As a result, the remote or virtual personal training and health coaching trends have gained traction and continue to grow in popularity. These trends may have become a permanent fixture and certainly a viable option for consumers and personal trainers to capitalize upon.
Virtual personal training has enormous benefits such as improved time-management, the feasibility of at-home workouts for clients, lower cost to consumers and reduced overhead for professionals, and flexibility in training options. That said, it can be a difficult transition without a roadmap or how-to guide for getting started. The best and most reasonable piece of advice is – just begin – even if you are hesitant or intimidated by the platform. As you move forward, if virtual personal training is appealing to you, and you feel called to serve clients in that capacity, here are five tips to conducting your first session.

Test the Lighting. Believe it or not, you don't need expensive lighting equipment to illuminate the session adequately. An affordable ring light works great! Keep in mind that clients should be able to see you clearly and that any natural or artificial light isn't casting unnecessary glares or shadows. Also, be sure the lighting is not located behind you, but in front of you. Poor lighting will impact the client experience and overall quality of the session if it isn't tested or considered upfront.
Be Organized. Give yourself a window of time prior to the session that allows you to set out all necessary equipment, check your camera angle (and lighting) and test your video and sound. I also like to have the written workout available to share for clients who want or need a "road map" of the session. The space you are broadcasting from should be free of unnecessary clutter and equipment.
Control Distractions. Be sure to put your computer, phone, and/or tablet on silent or use the airplane or "do not disturb" functionalities to block interruptions or distractions. Distractions can also come from kids, pets, visitors, etc. Do your best to reduce distractions on your end and encourage the same from your client's side.
Keep it Simple. Virtual workouts do not (and should not) be ultra-complicated or involve a multitude of equipment options. Before offering virtual sessions, ask your clients to inventory the equipment they currently have and provide a "recommended equipment" list with links to purchase options. Program sessions to include simple, but effective movements. Bodyweight works great as a resistance tool as does affordable options like resistance bands, loops, and adjustable dumbbells.
Conceptualize the Intro and Outro. The intro and the outro – these elements are what sets the tone for the beginning and end of the session. For the intro, welcome your client and do a quick check-in to see how your client is feeling and if they have any questions or concerns prior to beginning. Then, tell them what you have planned for them (share your screen if necessary) and give them a chance to ask any clarifying questions. Praise them for showing up to the session and let your excitement for your time with them show.
For the outro, communicate all that they accomplished during the session and that they should feel proud of their efforts and commitment. Tell them you are excited to see them at the next session and that you are looking forward to sharing that time and space with them. Lastly, be sure to thank your client for coming to the session and for taking their time to do something great for themselves. Keep the focus on them and what they achieved by investing their time with you.
Conducting virtual sessions doesn't have to be any more or less difficult than a face-to-face session – virtual experiences are simply different. It's an ineffective practice to compare the nuts and bolts or the ins-and-outs of each. There are, however, efforts you can make to make the virtual sessions you offer fun, engaging, and professional.
Learn more in our Functional Training Specialist as a part of our Continuing Education Course Series.