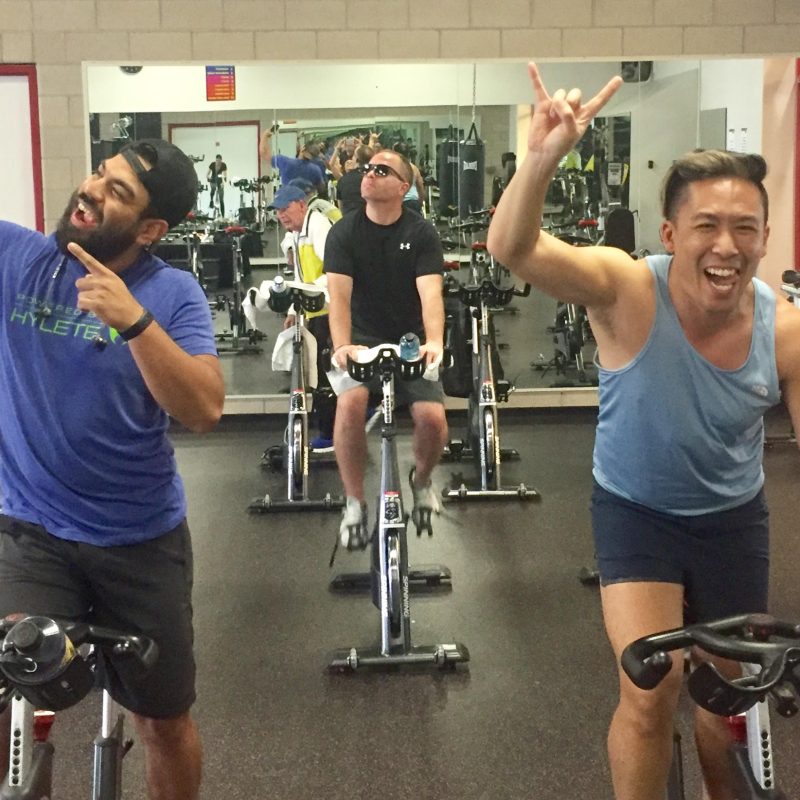 The NFPT writing team got all over your favorite topics like ants on a protein bar this month: nutrition, business, workout programs, etc. They even produced some fun reads that got shared far and wide across social media. Look for your favorite topics below and follow the stars to the most popular posts of the month. Happy Spring!
Program and Exercise Ideas
Proper Form for a Back Squat: Drop it Like a Squat
There's so much more to squats than just touching the ground. Check out this comprehensive article on a seemingly basic exercise.
How To Do Rear Foot Elevated Split Squats
I once thought heavy squats and the leg press were the keys to building strength and the best way to work the legs. Like most things, my thinking has evolved since my early years of being a personal trainer. When it comes to training the legs, the Rear Foot Elevated Split Squat is at the top of the list in my book.
Steal This Zero-Cost Bootcamp Routine
Keeping clients interested with little/no equipment might sound like a difficult thing to do, but really all you need is a solid routine, the great outdoors, good energy, and a motivating attitude.
Proper Form for Plank Exercise: Planking with Purpose
Add 14 variations of planking to your exercise library, review form cues and learn from common mistakes.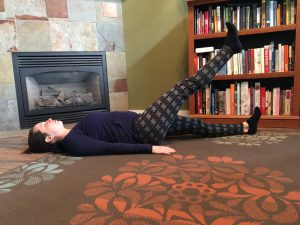 Hip Flexor Exercises for Personal Trainers
What if "tight hip flexors" were actually weak? Any combination of the 11 hip flexor muscles can be weak in a persons body, causing the other muscles to overwork and be tight. I can almost guarantee you've never heard of the exercises in this post before!
Hip Flexor Stretches for Personal Trainers
Stretching the hip flexors doesn't always get the results your clients desire, but it can – if you add the right "twist". Before we talk about how to more effectively stretch the hip flexors – let's let them off the hook, ok? Tight hip flexors get unfairly blamed for many pains and injuries.
Career and Business Tips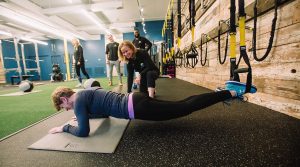 How To Get Hired At a Private Fitness Studio and Succeed
This is part of a new series we're doing at NFPT where we interview the decision maker at places personal trainers work to gain insight on creating a career there. What does it take to be part of a personal training team like the one at TrainSmarter in Birmingham, AL? The owner Susan Finley shares openly with us.
5 Ways to Enhance Rapport with Your Fitness Clients
Research has continually demonstrated that social support is a predictor of success in any behavior change program. You are a huge source of social support for your clients. In order to elevate their performance and strengthen their commitment to the achievement of personal fitness goals, rapport building practices are essential to your relationship building efforts.
Nutrition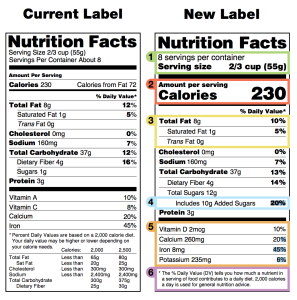 Understanding the Changes to the 2018 FDA Nutrition Label
Even though 67% of consumers read and examine food labels (Salge, 2016), they often misinterpret the information when making purchasing decisions. How consumers apply nutrition label information to their decisions is a stumbling block. Luckily, personal trainers and health coaches can help teach clients how to use a nutrition facts panel effectively and consistently.
Prepare Clients for Weight Loss Success With 5 Dietary Tips
In this post we'll debunk some of the misinformation out there so you can feel good about coaching clients on the best practices for weight loss. Here is the truth behind 5 top diet myths.
Special Populations
Exercises for Getting Back in Shape After Chemo
Learn about safe exercise choices for individuals who have had chemotherapy so you can be ready to help people who really need it.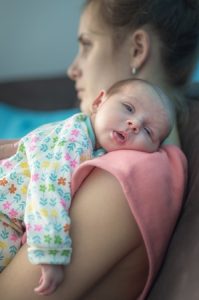 How to Care for and Support the Postpartum Fitness Client
As a fitness professional who suffered from postpartum depression I can safely say that I wouldn't change a thing about my journey, but I do have some tips for personal trainers and health coaches working with new moms.
Postpartum Fitness Goals – Guiding New Moms Toward Success
Although postpartum moms are generally cleared for activity after six weeks (longer for cesarean sections), the body has only begun to heal itself and work towards regaining its capacity and strength. Gain insight from a mama who is also an experienced personal trainer and educator for fitness professionals.
Take Training to the Next Level with This Advice
****4 Contraindicated Cycling Exercises with Modifications****
This post went wild on social media this month! Are your clients partying on the pedals without your watchful eye to keep them safe? Indoor cycling companies are all the rage right now. And what's not to like? Amazing group energy. Powerful music. Creative lighting. Riders often feel like they've gone to happy hour or hit the dance floor with their peeps. While dancing on the bike may sound like a blast, unfortunately, some of the more modern movements put riders at risk of injury.
Help Your Clients See Progress Off the Scale
Shifting your clients focus from weight to health can be challenging, but is possible. I know this to be true from my own exhausting and truly unhealthy process of working for a "perfect body". I've felt the frustration and disappointment up close and personal. Today I'd like to share how I shifted my own mindset and also helped many friends and clients change the way they view progress.
Rhabdomyolysis: The Life-Threatening Effects of Muscle Breakdown
How far will some individuals go to claim a title? As a burgeoning bodybuilder, an athlete can train hard, abide faithfully by the trainer/coach's instructions, eat clean, and take in all the proper supplementation in an effort to increase muscle mass. And while the scope of a developing physique is largely predetermined by its genetic make-up, bodybuilders soldier on.
Keep These Eating Influences on Your Training Radar
Keeping your ears open for ideas and trends that might be leading your clients astray does them a great service. There are several common themes that appear in magazine articles, social media posts and tv shows to keep an ear open for.
Fun Reads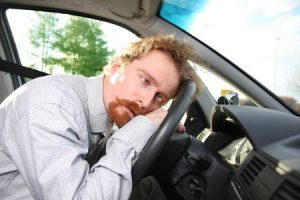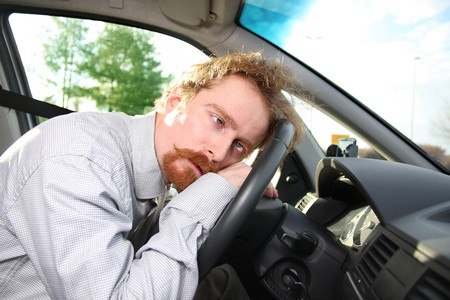 Prevent Drowsy Driving by Staying Awake the Healthy Way
Exercise can save your life in more than one way. It prevents disease yes, but also enhances alertness when done properly and combined with good nutrition. Many people seek out fitness to boost their energy levels. How many think to use it when feeling sleepy behind the wheel? This is a very fun and informative read!
4 Ways to Help Train Your Client for a Century Ride
Whether your client is one-and-done or if the plan is to do several centuries, there are things you can do to help their big day go more smoothly aside from helping them get in shape. Go deeper with your clients by sharing these pointers about mindset with them.
NFPT Personal Trainer Spotlight
****Kelly Bianco – Personal Trainer Spotlight ****
Get a gander at this gal, she's got a community of supporters online and off that all trainers crave to have. Kelly Bianco has been a high school teacher for 26 years and a NFPT personal trainer for 18 years. She's owned Bianco's Fitness Center since 1998 and is very active in personal training and teaching group exercise classes. Her passion is both fitness and family.