NFPT partnered with Medical Fitness Network to bring you, NFPT certified trainers, a platform for connecting with potential clients who need specialized training services. For example, someone recovering from cancer treatments will need a training program that is sensitive to the needs of this recovery. MFN is a resource for cancer recovery patients to find trainers in their area.
Now, the Arthritis Foundation has a new resource finder and MFN members are invited to join it! The Arthritis Foundation gets 11 million unique visitors per year to their site and they need thousands of health, wellness and fitness professionals like YOU to help serve their constituents!
Here's what the new ARF's resource finder looks like:
NFPT partners with MFN, MFN partners with medical organizations like the Arthritis Foundation to help those with medical conditions and to generate referrals for its members – win-win partnerships! NFPT supports its trainers best by collaborating with professional industry organizations that boost your training career and get you lined up for specialty training services, that you probably already encounter demand for every day!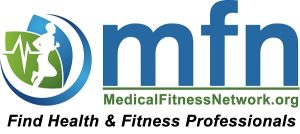 Being a part of this national network is a great way to be recognized as part of a healthcare team striving to improve the lives of people with chronic conditions.
To learn more about MFN membership (which comes with a discount for NFPT certified trainers), click here