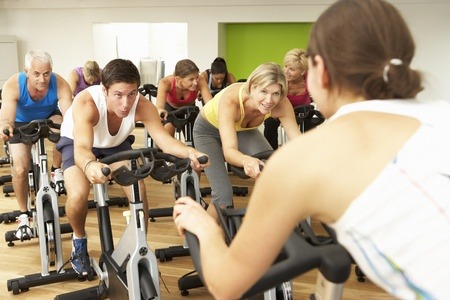 The cycle-class cycle happens in gyms everywhere. It goes something like this. New students come in and get excited. They run out and buy the shoes and show up for every class. But something happens along the way.
After being as much a fixture in the room as the silver flywheels, they are gone on to the next new adventure or, worse, out of the gym altogether.
The truth is, just like road cycling, there is always an area in which a student can improve when it comes to indoor cycling. This is such a dynamic class that, although the core movements are the same, there is the opportunity to work on endurance, strength, anaerobic threshold training, and recovery as goals.
With all of these possibilities, it seems tough to feel we've run out of ways to keep things fresh and exciting. However, sometimes the longer we instruct, the more we get a feel for what students like, and the more we tend to do those things.
Unfortunately, with too much repetition comes a feeling of plateauing, be it real or imagined.
Mixing it up now and then does two things. It keeps cycle class fresh, and it keeps students around longer and long enough to see that there's always something to improve on.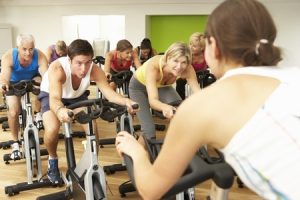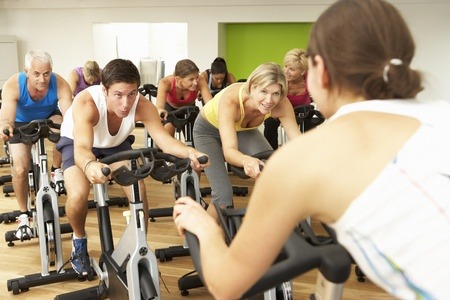 In honor of the Tour de France, my focus this month is on keeping cycling fresh and exciting. Here's idea number one.
Use Instrumental Music
Granted, this music might not be as popular with the class, but there are advantages to that fact. When you go with the Top 40 music, just know that you aren't alone. Every other instructor is using it, and the students probably heard the same tracks in their cars on the way to the gym.
With carefully chosen instrumental music (I'm also including music that's less lyric-focused in this category), you can choose the mood you want to create for your session. Plus, without those familiar lyrics to sing along to, students have more of a chance to get in touch with their heart rate, cadence, how their muscles feel and react to different resistance levels, and it's more freeing for the mind.
One more bonus. Students are less likely to be beat- driven on the bike with a flowing instrumental playing. That encourages proper technique, such as smooth pedal strokes and that, of course, mimics road cycling.
I've yet to care about a drumbeat while cycling through traffic. Just saying.
Check out these instrumentals in iTunes if you haven't heard them, and see what kind of profile you come up with for each track. Do you envision a climb, a sprint, or it more suited for the end of your class during cool down? How do you think each track will make your students feel?
| | | |
| --- | --- | --- |
| Artist | Track | Album |
| Ninja Tracks | Republic | Ascension |
| Oakenfold | Ready Steady Go | Bunkka |
| Groove Armada | Not Forgotten | Black Light |
| Dr. Dre | *The Next Episode (Instrumental) | *2001 (Instrumentals Only) |
*Be sure you check out the instrumental shown as it's listed in iTunes. There are other versions of this song with, uh, choice language.
You don't have to create entire playlists of instrumentals, but adding a few here and there can go a long way in breaking up the musical monotony and help you express your creativity. It might even boost your connection with the class! After all, when you aren't shouting over Beyoncé, the class will be better able to tune in to your voice, encouragement, and direction.
Do you already have some favorites in the instrumental category or want to share your opinion on the ones listed? Go to the comments, and let's start a conversation.
Vive le Tour.