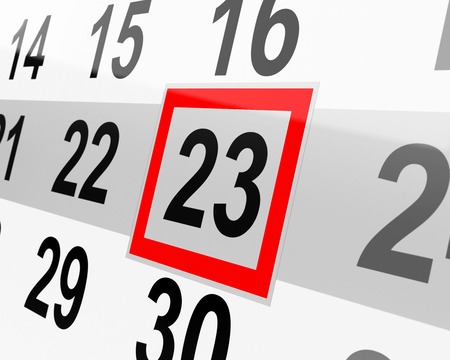 Without a doubt, indoor cycling is one the most popular gym classes and has diehard fans across the country. In addition, most participants have their favorite cycle instructors.
However, a lot of cycle programs consist only of standalones, and there is certainly a place at the gym for sessions that don't build on previous ones. Sometimes people do just want to grab a workout and, besides disappointment, risk little in the way of consequences when missing a favorite class since the classes are practically interchangeable.
In honor of an inspiring Tour de France that wrapped up at the end of July, let's talk about a way to build excitement and energy for your class. I'm talking about that have-to-get-off-work-on-time motivation that overtakes people when they must must MUST! get to a class or risk missing out on something special.
You can create more of that feeling for your class by holding special event days.
An event day is a class session held during your usual scheduled time. But, what makes it different is that it's a culmination of periodization that's taken place over the past several weeks. The day serves as a challenge for participants to assess progress and goals after focus on a specific area of cycling.
Creativity comes in with deciding the type of event day you want to do. Will it be a day of attacking hill climbs, racing along the flats, or a combination of both?
Whichever you choose, there are a few ways to generate a high participation and turnout rate for your event days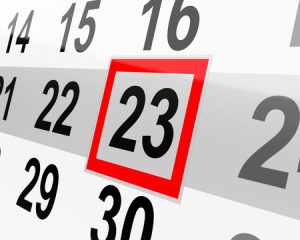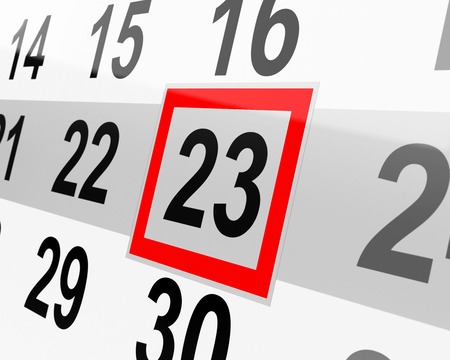 Create an event-day-specific calendar for your build-up sessions. If you've decided to test your participants with a race along the flats, for instance, you'll want to plan sessions that help them focus and improve on their speed work and endurance. You might structure your classes to include minimal time out of the saddle; this alone might take concentration from some participants who are used to other styles of riding. You might focus some sessions on increasing cadence, and yet others on interval training.
With each session focused and leading up to event day, missing a session suddenly carries more consequence. There is now a goal at stake!
Let's look at an example calendar focused on an event day of racing the flats. In this example, you teach two sessions per week, Tuesdays and Saturdays, at the gym.
Tuesday
Saturday
Working mostly in the saddle, light and moderate resistance, concentrating on focus and discipline
Make up class for those who missed Tuesday's session. Those who attended Tuesday get extra practice.
Increasing cadence in the saddle for extended periods of time
Speed interval work in the saddle working on cadence
Speed interval make up session for those who missed Saturday
Should be in the saddle for the vast majority of the session by now. Working on concentration and focus. Steady effort.
It's almost time! Motivational dialogue during ride. Reminders to show up on time, well-rested, and with plenty of water on Saturday. Working in the saddle with light and moderate resistance, intervals of steady effort.
Event Day Challenge!! Racing the flats! Bring fast-paced, energizing music.

Steady effort in the saddle for the full session.

Don't forget to congratulate everyone!
Be sure to put the word out as soon as possible. Your event day should build a slow burn. Think of running a marathon; it's not something you just show up for. Likewise, participants should attend your buildup sessions to prepare for your event day.
This might be a good time to start an email list, if you don't have one, to keep interested participants informed about upcoming sessions, the sessions' objectives, and to keep participants excited and focused on the goal.
Come up with a reward. This will vary based on where you instruct with regard to what you can do for participants who attend event day, but here are a few suggestions.
Design special event-day shirts and require those interested to purchase in advance. Bring the shirts on event day and pass them out at the "finish line."
You can use the same concept for water bottles, or you can spring for some inexpensive items that you can purchase in bulk and give away. Think race-day goodie bags with nutritious snacks like bananas, fruit bars etc. If you worry about possible food allergies, let participants pick and choose what they want.
You can also opt to offer a raffle for a few participants to win a free personal training session. If you are a trainer, great! You can handle it yourself. If you aren't, check with the gym staff to see who might be willing to give sessions and possibly gain new clients as well.
Understand that participants are at different fitness levels. In fact, if someone is just getting in shape or hasn't been riding for six weeks or more, an all-out effort is inappropriate for them. Know who is in your class on event day (you can do this by asking for a show of hands after asking conditioning-related questions). Explain the (reduced) expectations for them, and keep a watchful eye.
Do it again. If you raced flats three months ago, try hill climbing for your next event day. Mix it up to keep it fresh.
Oh yeah. One more thing. Vive le Tour!