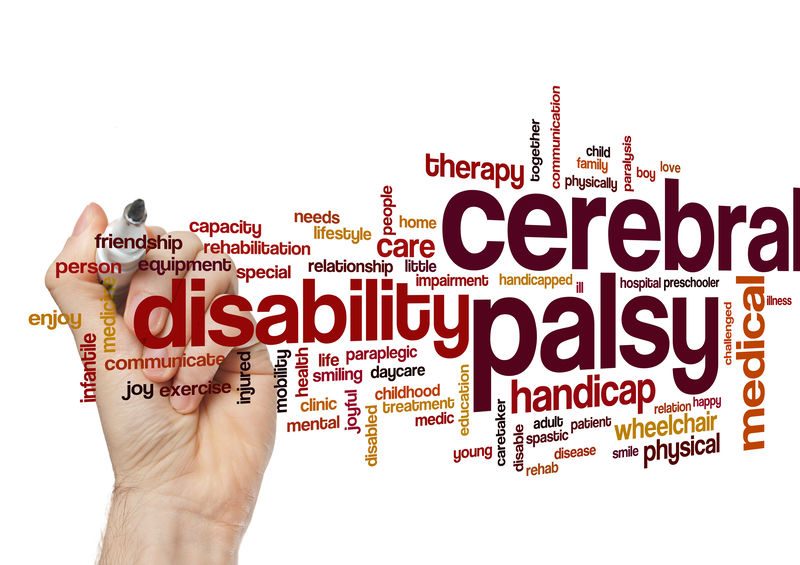 For many able-bodied clients, the goal of strength training is simply to improve appearance and increase strength. Such has not always been the case for children, adolescents, and adults living with cerebral palsy (CP). Today, we have the ability to change not only the belief associated with CP and exercise, but the reality of improvements as well.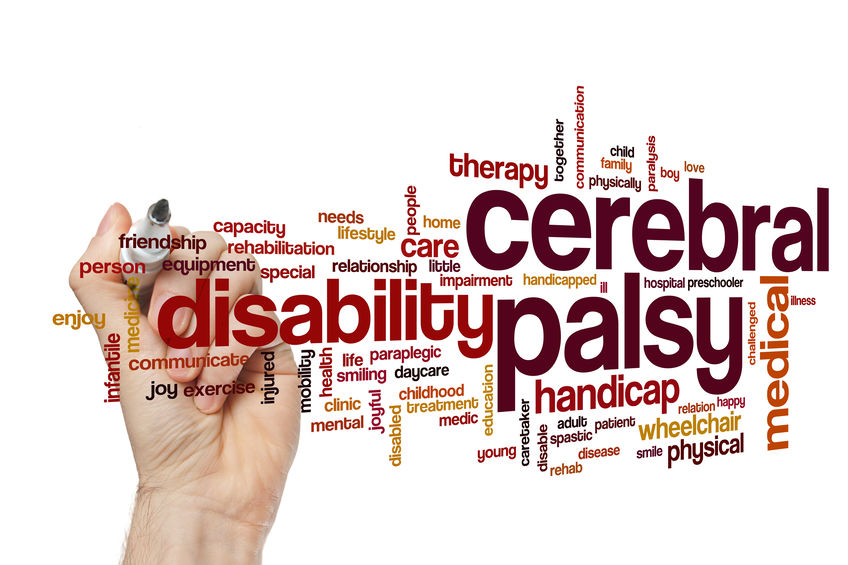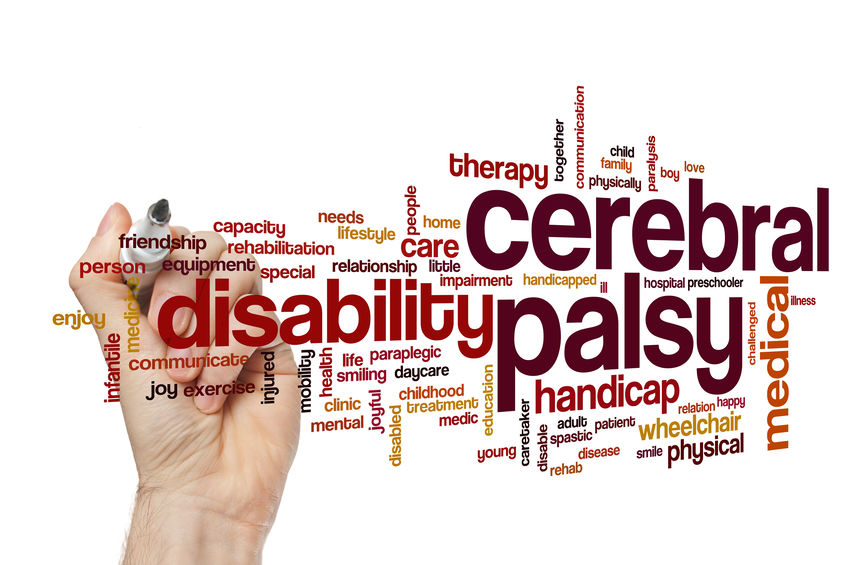 Almost every exertional effort to improve strength in CP patients has been the subject of much debate. The current model, based upon scientific studies, confirms that strength training does confer positive benefit, and is no longer perceived as having a negative effect on spasticity. Such exercise in this demographic lends itself quite well to improvements in health, overall function and general well-being.
Leveling the Playing Field
According to Dr. Jack Engsberg, Director of the Human Performance Lab at Washington University in St. Louis, "Children with CP are weak almost everywhere, so why not try to get them as strong as their able-bodied peers? Then get them to apply that strength and flexibility to whatever they want to do in their lives. I think the same principles for strength training that apply to people without disabilities apply to those with disabilities. But you have to consider what the disabilities are, and design a program based upon that."
Engsberg, who is also a Professor of Occupational Therapy, Neurosurgery, and Orthopedics, suggested that those studies which did not reveal optimal results from strength training most likely failed to aim for enough of a strength increase. "These kids are already at 30% in terms of strength versus able-bodied kids, so a 10% increase isn't going to really benefit them," he said. "You want to show a dramatic change in the strength component—60% or more—so you have to tailor the training accordingly."
Christopher Joseph, MSPT, Director of Physical Therapy at the Kennedy Krieger Institute in Baltimore, addresses the difference between individuals with CP and healthy athletes: "The goal of strength training in children with CP is not to produce the same results that bodybuilders seek. We are looking to strengthen them within their abilities."
Catering to the Dysfunction or the Solution?
Orthopedic surgeon Lance Silverman, MD, of Silverman Foot & Ankle in Edina, MN, is a believer in postsurgical PT in general. However, he is quick to caution that "strength training by itself is a mistake, because it will only strengthen the dysfunction instead of properly correcting the problem."
A sound strength-training regimen will correct dysfunctional movement, followed up with subsequent work to improve functional movement. "It is the same process that would be used with a healthy population; it's just more challenging to do correctly with CP patients."
Pediatric patients with a Gross Motor Function Classification System (GMCFS) score of IV or V—in which independent mobility is either very limited or nonexistent—may not be ideal candidates for strength training. "If I have a patient who I do not expect to walk after surgery, then I'm less likely to say that strength training is worthwhile," Silverman said. "If I have a patient who I expect to have a productive gait after surgery, but is having a difficult time with balance and coordination, then I think strength training has value."
Harnessing Optimal Results
The International Classification of Functioning, Health and Disability (ICF) has become a common tool for assessing disability and, ultimately, a child's capacity for cultivating strength. "The ICF considers the body structures and functional aspect of a health condition/disability, the impact on activity, and the impact on participation," explained Prue Golland, a consultant in physiotherapy at the Cerebral Palsy Alliance in Allambie Heights in New South Wales, Australia.
"In simple terms, muscle weakness is considered to occur at the body's structural level, while walking is assessed at the activity level. The literature suggests that interventions are generally effective at one level of the ICF only."
Engsberg explained that a strength training protocol starts with learning proper technique, which in itself can take a couple of months. "Then you start getting into the building of muscle mass," he said. "Strength training programs that only go for four or six weeks are not really getting into the two important components that make strength training worthwhile."
CP Success Story
The most common form of CP is spastic diplegia. Tyler Sexton received this diagnosis very early in his life, and endured 16 surgeries during his developmental years. At age 4, Tyler underwent selective dorsal rhizotomy surgery which enabled him to trade in his wheelchair for a walker. Sixteen subsequent surgeries included Achilles tendon lengthening, hamstring and adductor lengthening, and repairs to the lateral collateral ligament and meniscus in his left knee.
"I always kept up with my strength training and aggressive physical therapy before and after my various surgeries," Sexton explained. "I saw great improvement with strength training, specifically cycling. [It] was the best way to gain function and mobility. I rode a three-wheel bike and now I'm on a stationary bike. I still do this every day, and I'm 28."
Through his formative years, Sexton gained strength, mobility and functional use of his limbs. Such achievements propelled him to pursue many personal goals: abandoning ankle orthoses by age 13, learning to drive a car, working as a scuba diving instructor, and ultimately completing medical school and a residency in Pediatrics.
Currently President and CEO of Caribbean Hyperbaric Medicine in Zephyrhills, FL, and a clinical professor of Hyperbaric Medicine at the University of Southern Alabama in Mobile, Dr. Sexton dedicated his career to working alongside children with CP, and is an advocate for strength training within this population.
"I believe it does help with mobility and spasticity," he said. "I know the literature hasn't always found that to be true, but…I believe in the ability of strength training in CP. In myself and my patients, I've seen an increase in range of motion, a decrease in pain in the hips and knees, and an increase in endurance."
Exercising with Cerebral Palsy: Form and Function
Rather than adhering to a strict timeline for obtaining results, the therapists at Kennedy Krieger follow the child's progress in terms of functional gains, acquiescing that younger children require extended periods of training before observing progress ."If we have a CP child who walks at age two, we're going to work with them from twelve to sixteen months on strengthening in a functional context," Joseph said. "As they get older, then we may be able to focus on a more traditional strengthening protocol because they can follow directions better."
The American College of Sports Medicine recommends that healthy, able-bodied adults engage in at least 150 minutes/week of moderate-intensity cardiorespiratory exercise (an activity where the heart is challenged work-wise) AND at least 2 days/week of resistance training.
Currently, there is no evidence to suggest that these requirements should be any different for those individuals living with cerebral palsy. Unfortunately, many such patients lead sedentary lives, rendering such recommended parameters challenging to achieve.
While severity of the affliction often dictates one's abilities and limitations, recent studies indicate that benefits can be achieved even with a diminished workload. By starting slowly, acquainting oneself with both aerobic and resistance exercise, and gradually extending exercise time, frequency and intensity, results will almost always materialize.
Effects of Progressive Strength Training
Researchers at the University of Nebraska Medical Center evaluated the effects of a conventional strength training intervention on walking ability in children with cerebral palsy. The primary focus was on strengthening muscles of the lower body. Scientists assessed the effects of strength training on walking speed as well as endurance.
Nine participants, all around age 13 with spastic cerebral palsy, completed a 6-week program during which increases in isometric joint strength were observed, albeit with little to no statistical changes in walking speed. A progressive strength-training program seemed to favor isometric and dynamic strength gains in the subjects.
Since strength training programs can vary greatly with regard to mobility outcomes, "analysis to identify the target and type of therapy that is most effective for each individual should be considered," one researcher commented. "Despite often being overlooked, the hip abductors play an important role in stability during gait, and should be considered in future strength training protocols."
For people living with cerebral palsy, muscle weakness of the shoulder, arm and hand has long been recognized as a contributor to difficulties faced in completing everyday activities such as dressing, using conventional cutlery, and propelling one's own wheelchair.
Strength training for arms is often recommended by exercise physiologists, occupational therapists and physiotherapists as a way to increase muscle strength and improve one's ability to complete activities of daily life (ADL). This holds true for several forms of cerebral palsy: bilateral, diplegia, hemiplegia, quadriplegia, triplegia and unilateral CP.
Gait inefficiency and declines in gross motor function are commonly observed in children with cerebral palsy, particularly as they transition to adolescence. Resistance training may improve gait efficiency through a number of biomechanical and neural mechanisms. The aim of the Strength Training for Adolescents with cerebral palsy (STAR) trial is to evaluate the effect of resistance training on gait efficiency, activity and participation in adolescents. This program aims to determine both the biomechanical and neural adaptations that occur following resistance training, evaluating the feasibility and acceptability of such an intervention for adolescents with CP.
Isolating Muscle Groups
By eliminating training that leads to overcompensating for weak spots, trainers can help CP clients focus on activating the entire body. This decreases the risk of developing a variety of age-related health issues. Dedicating specific movements to activate atrophied muscle groups forces the body to respond to desired performance outcomes.
An example is performing a one-legged leg press, using the same amount of weight for both legs despite differences in strength ability. Dumbbells and resistance band have the same effect on upper body muscle groups: muscle tone evens out, improving aesthetic appearance as well as strength levels.
It has been found that strength gains achieved in a program of at least eight weeks will be lost approximately six weeks after training is discontinued. Thus, in order to maintain progress, clients need to continue strength training through a maintenance program.
Uncertainty persists as to what type of training is most beneficial, and for whom such workouts can offer the most relief. As a safe point of reference, trainers may consider following this sample protocol:
| | |
| --- | --- |
| | *Aim to work with client 2–4 times a week on non-consecutive days. |
| | *Exercises should be performed as follows: 1–3 sets of 6–15 repetitions at 50–85% of maximum capability. |
| | *Training period should last at least 12–16 consecutive weeks. |
| | *Over time, progression moves from primarily single-joint, machine-based resistance exercises to free-weight, multi-joint resistance exercises. |
Jay's Story
Jay Downey is another example of a man living with CP and making the most of his abilities through exercise and movement. He is an avid golfer and instructor, and has been committed to strength training for many years on his own. Jay's commitment is evidence of what control and strength gains are possible with regular training.
Check out this golf swing:
And strength training:


---
References:
madeformovement.com/strength-exercise-for-cerebral-palsy
com/how-to-strength-train-with-cerebral-palsy/
bmj.com/content/6/10/e012839
org.au/our-research/about-cerebral-palsy/interventions-and-therapies/strength-training-of-the-arm/
com/2018/12/14/strength-training-may-benefit-mobility-children-cerebral-palsy-study/
aacpdm.org/UserFiles/file/fact-sheet-fitness-083115.pdf
ncbi.nlm.nih.gov/pubmed/26853808
com/issues/february/strength-training-improves-function-in-children-with-cp