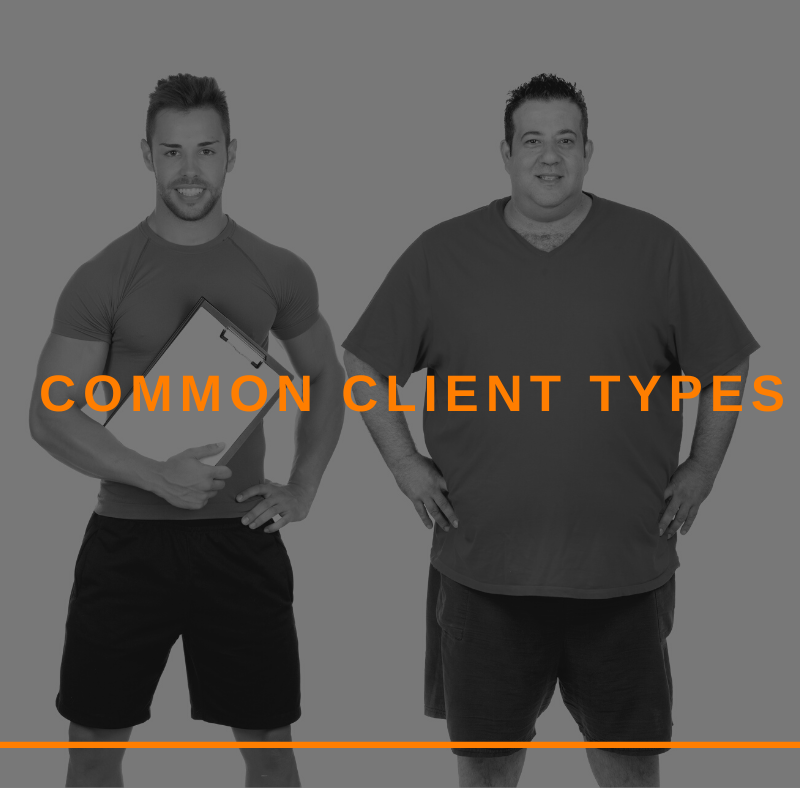 When you've been a trainer long enough, you encounter enough types of personal training clients to instantly categorize them after a short training period. Most types of personal training clients will likely fall into one of the following categories: competitors, (aspiring) fitness models, and novices.
Competitors or athletes take an interest in a game, either recreational or professional, and are preparing to contend at a more significant level. Fitness models and their wannabes are focused and working out for cosmetic reasons. At the end of the day, they're endeavoring to accomplish the ideal physical structure. New-to-fitness clients work out for an assortment of reasons including weight reduction and wellbeing improvement.
Three Most Common Types of Personal Training Clients
The Competitor Clients
Focus on setting realistic goals and expectations. Your competitor clients will try to run themselves into the ground — and they will if you let them. Help them understand that recovery is a necessary part of improving their game.
Even though your competitor clients are already in great shape, you should still do an assessment test to try to find their "weak" areas. This is why they hired you! Find what's lacking in their performance, and you'll be better able to assist them.
On top of the actual training you'll do in the gym with this client type, it's also important to employ soft skills: Boost your client's confidence. Let them know that you understand they're a big deal. Your clients will play and perform better if they believe they will. This is one of the best ways you can help your competitor clients.
Fitness Models (and Wanna-Bes)
Some people want to look like prized competitors and athletes, and that's probably it. They want to get likes on Instagram. They want more followers on TikTok. They want to be hot. No judgment! It could be for someone's job; maybe they're a professional social media influencer, a professional model, or they could have gotten bullied in their younger years and are looking for aesthetic revenge. Whatever this client's reason, they're looking to grow some glamour muscles.
Help these clients get abs and developed glutes. Show them how to do cardio to shed the layer of fat on top of their muscle. Tell them that they're making progress without seeming creepy. Rinse and repeat.

The Novice Personal Training Client
When we refer to the novice client, we're including people who frequently start and stop their fitness routines. They're included in the influx of clients you'll get at the start of each year, the people who likely make unrealistic New Year's Resolutions. It's your job to keep this client from quitting.
Help them reassess their goals and their fitness timeline. (They may not discuss it with you, but each notice client is secretly hoping for a six-pack by week two.) Get a true view of their current fitness level, and emphasize the progress they make from session to session.
This could be something as brief as, "Wow, your form was so much better today!" or "You were able to do three more push-ups than last time!"
These small victories will keep these clients coming and will help them continue to see results.
No matter what types of personal training clients walk through your door seeking your help and guidance, give them your undivided attention and respect, whether or not you agree with their goals or desires. Imposing your own feelings and projecting personal beliefs onto a paying client is the quickest way to lose that client.