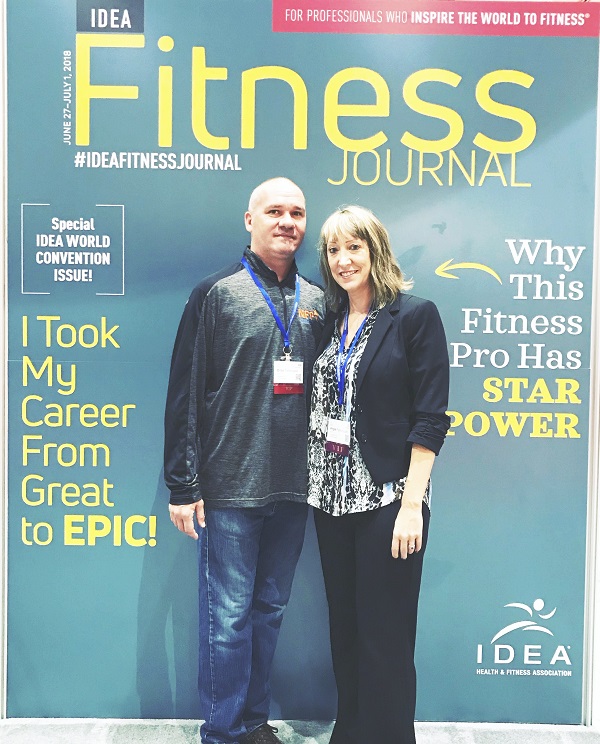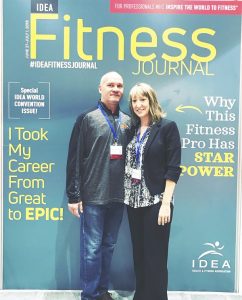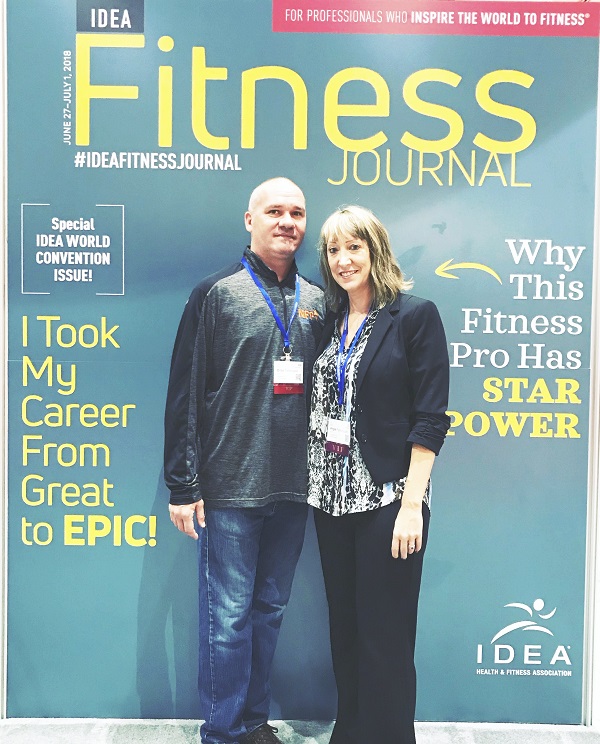 You may have seen that we were at the IDEA World Fitness Convention (home of the Club & Studio Summit and Nutrition & Behavior Change Summit). We attended sessions, met with 'old' friends and made new ones, attended special events and enjoyed meaningful conversation over morning coffees, delicious meals…and nutrition bars.
It is an event that garners the attention of the world of fitness, rightfully named IDEA WORLD! For the love of puns, this event is the best of both 'Worlds'! Learning and connecting. This is what we did, and all of us with a like-minded love for fitness.
Kellie Kaseburg, IDEA Events Senior Director, said it best, "You are the future of fitness, and we hope you'll take this opportunity to join our team at the most epic event of the year. Invest in yourself, connect with the entire industry and bring your passion to life as we transform and Inspire the World to Fitness®."
If you weren't there this year, consider IDEA World next year. But, either way, here or there, know that YOU are the future of fitness and YOU make a difference every day in your work! Recognize how important your personal trainer certification is. It's the foundation that you build on.
Your passion got you started, your trainer certification made it official, and now your continuing education strengthens your profession.
LET US KNOW
At this event or others (insert plugs for some other favorites here… Club Industry, MANIA® Conventions, IHRSA, Medical Fitness Tour), you can get all of the continuing education credits that you need to recertify. Everything under one roof, it's an added bonus to being a part of something bigger. Thing is, sometimes CPTs (Certified Personal Trainers) have a challenging time jumping through the hoops of CE submissions to their cert orgs, or they don't know how to do it quickly and easily.
Most fit convention hosts will give you the certificates of completion or a grid of your attendance for each session that you were a part of. NOTE: workSHOPS get you credits, but workOUTS don't. IDEA makes these easy to locate and download (as so do all of the shows mentioned … they all do a great job making sure that attendees get their CECs).
Thing is, sometimes trainers don't think to let us (the certification organization) know what they've been up to so that they can get CECs towards recertification. I can't speak for other certifiers, but as for NFPT we make it easy and all you have to do is let us know!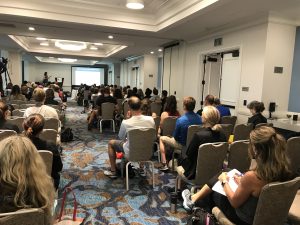 Sometimes we forget to take full advantage of what we have going on in our lives because there's so much going! It can be hard to keep track of life as it is, so sometimes we don't think about the certificate on the wall that we worked so hard on X years ago.
Thing is, it's vital to the reputation that you've built and the professional authority that you continue to build. We make it easy enough to submit any kind of learning activity that you're a part of, no fees and no hoops, so don't forget to submit!
BE PART OF THE BIGGER PUZZLE
The bigger picture puzzle is this amazing industry that we share. By default, the fitness industry is filled with life, activity and passion for healthy living – don't dismiss the part that you play in it! Let yourself, convince yourself, do it for yourself that you may do it better for others. Be a part of the puzzle because there's like a million pieces and it needs you to make the finished work.  
This industry is bigger than us as individuals, it is a way of life and lifestyle that breaks barriers of every kind. No matter the socioeconomics, the politics, the religions, the sames and differences between people – fitness is for every person and can be achieved, and then some, by anyone and everyone.
You are part of a huge and always trending industry that isn't getting smaller – so feel the community of it and do what you can to make it to the 'family reunions' (aka Conventions, Trade Shows, Summits – OH MY!) there's enough to choose from in order to get out in the World of fitness and feel the difference that you make, firsthand.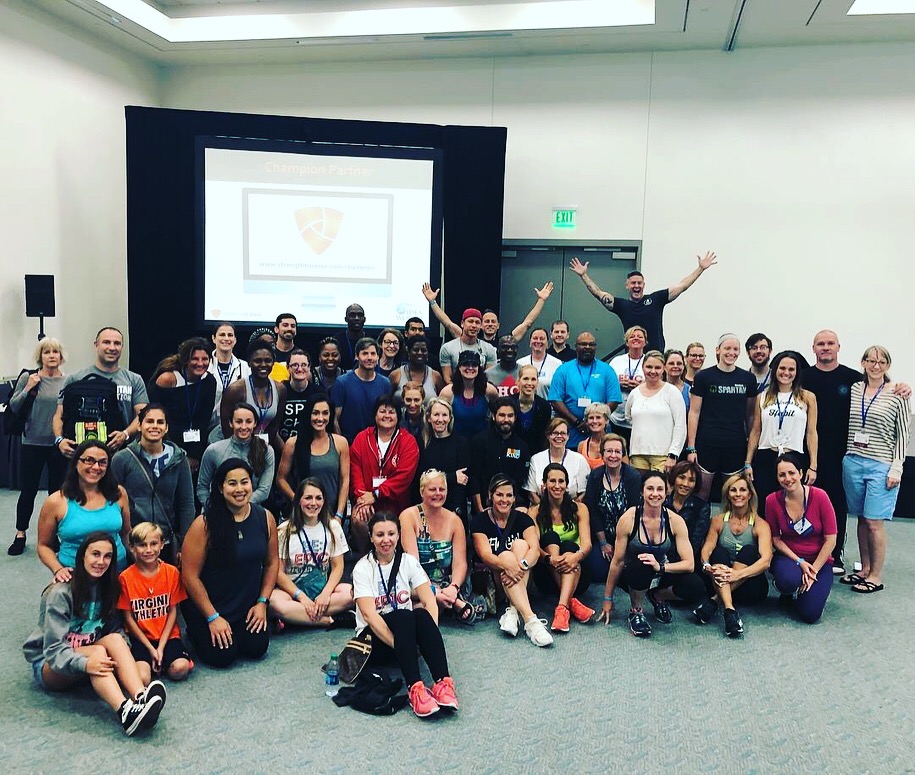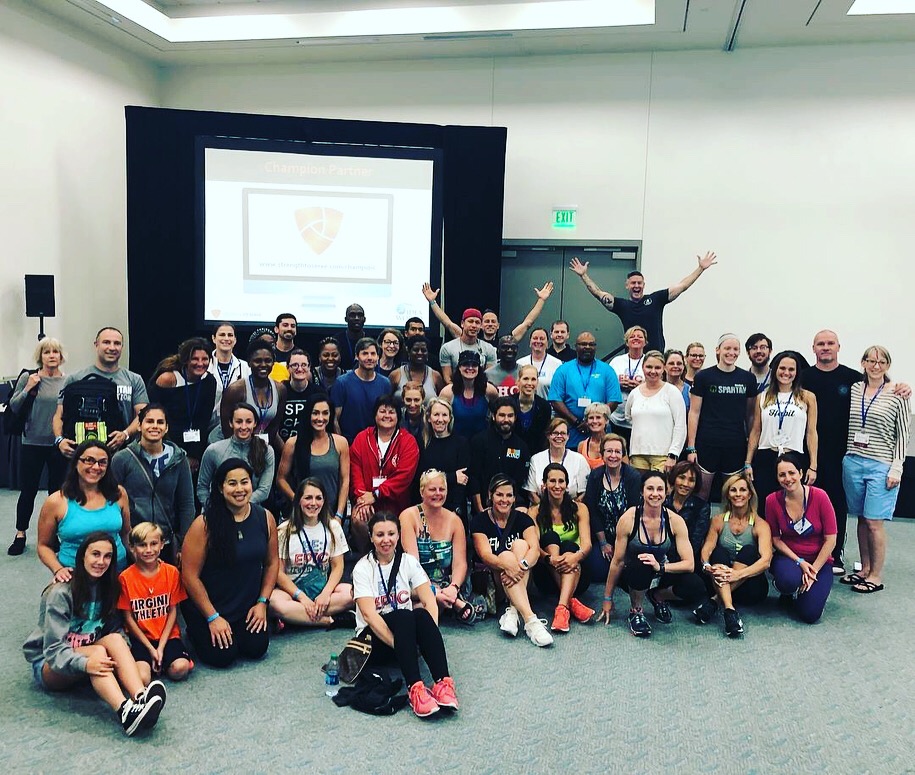 Then, when you get back from the learning and growing, let us know what you've done so we (your certification organization) can give you the credit for it!