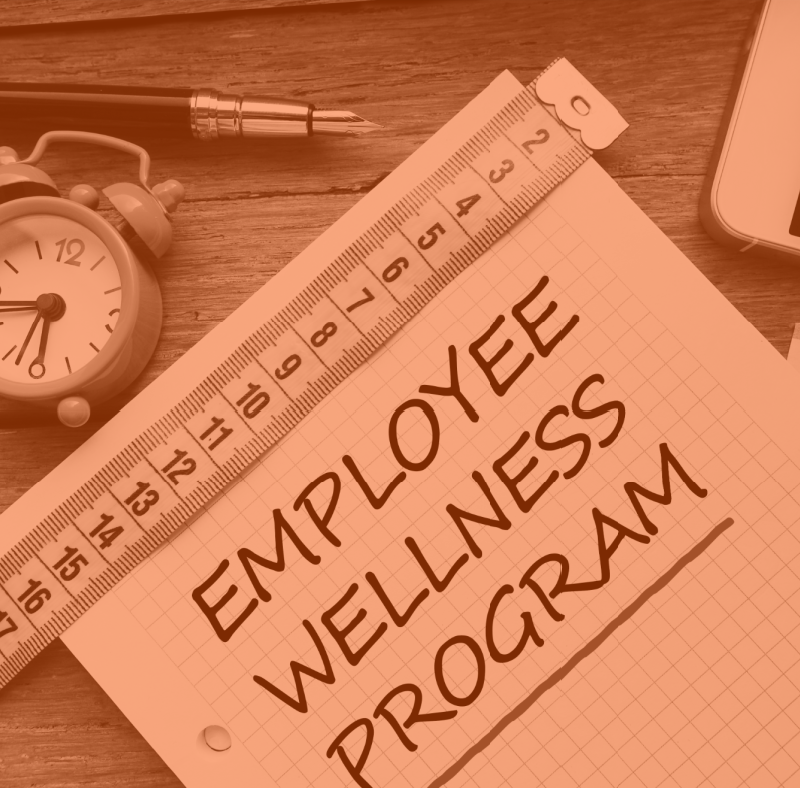 Research shows that employees are more likely to be "on it" at work and performing well when they're in optimal health.
Here are some of the benefits of wellness programs in the workplace:
Improved disease management and prevention
A healthier overall workforce
Lower health care costs.
As fit pro's we're in a prime position to help businesses put wellness programs in place. First things first:
What are Corporate Wellness Programs?
Corporate wellness programs help create an organizational culture of health. They are designed to support and encourage a holistic approach to employee wellbeing. They help employees cultivate healthy habits and improve health outcomes, increase productivity, and boost employee engagement.
Corporate wellness programs oftentimes include benefits for employees in the following categories:
Child Care
Adult & Elder Care
Emotional Wellbeing
Legal
Financial
Nutrition
Fitness
These services/benefits could be subsidized by the company with which an employee works or the company could have a business relationship with providers in the community to provide a discount. With all of the COVID-19 complications and stress brought about by changes it has brought, many companies are also offering up to 6 free counseling sessions for employees.
As for fitness and nutrition, employers will work with local professionals in the community and refer employees to them. Currently, with many states still having shelter-in-place orders, if a fit pro has a virtual business, then they can work with employers for virtual client referrals.  Companies are also hiring fit pro's to implement the fitness and nutrition portions of their corporate wellness programs (of course, for those fit pro's also guiding nutrition programs should have a corresponding and appropriate credential).
This could mean leading lunch-and-learns or movement classes virtually on the company's platform. Another way companies will use fit pro's in corporate wellness is to help with performing Fitness Assessments during cooperate wellness events. These may be minimal right now, but some states are allowing these so long as proper social distancing and health safety measures are being followed.

Why are corporate wellness programs important?
Many chronic diseases are preventable and the implementation of corporate wellness programs can positively impact employees by educating them on the importance of creating healthy habits and by supporting them. Also, employees spend a lot of time in the workplace, so employers have found that it is beneficial to bring wellness into the workplace.
Another avenue for fit pro's in corporate wellness could be in ergonomic instruction. Some programs require a specific credential for this, but some would accept a CPT who has an ergonomic and kinesiology background to help instruct employees on the proper use of ergonomic office furniture and equipment. This may prevent countless injuries and employee aches and pains.
How to "break into" corporate wellness?
1) Network: See if any of your colleagues are in the corporate wellness space or have worked in this space. If so, see what they did to start out or ask for a referral. Sometimes you can also ask to "sub" or be a backup or simply shadow.
2) Job Boards/LinkedIn: There's a visible need for corporate wellness providers right now. If you subscribe to a job board or can access jobs on LinkedIn, search the following keywords: Wellness Coordinator, Corporate Wellness, Corporate Health Coach, Corporate Wellness Provider, Corporate Personal Trainer.*
*One caveat is that sometimes these jobs require a college degree in a wellness-related field but some will take personal experience into consideration so long as the applicant has a nationally accredited personal training certification.
 3) Narrow your field: Do you want to reach small local businesses, mid-sized companies, or large corporate companies? Once you decide, research the companies in your area. For the smaller, local business and even mid-sized companies, you can usually find the owner's name or human resources information by calling the company. Introduce yourself, what you do, what services you offer, and how they can add value to the company.
Offer to do a lunch and learn or free session or ask for a meeting. Most companies (especially local businesses) are usually excited to support another local business and do not turn down things like a lunch-and-learn. When you go to meet the business owner/manager or human resource personnel, be ready to discuss ideas with an open mind on how you can best help employees at the company.
Remember, we have great skills that can help employees create and maintain healthy habits which then trickles down into a happier and healthier workplace environment.
---
References:
https://hbr.org/2016/03/how-to-design-a-corporate-wellness-plan-that-actually-works
https://www.forbes.com/sites/serenaoppenheim/2019/06/11/how-the-corporate-wellness-market-has-exploded-meet-the-latest-innovators-in-the-space/#44ba94fa5d91