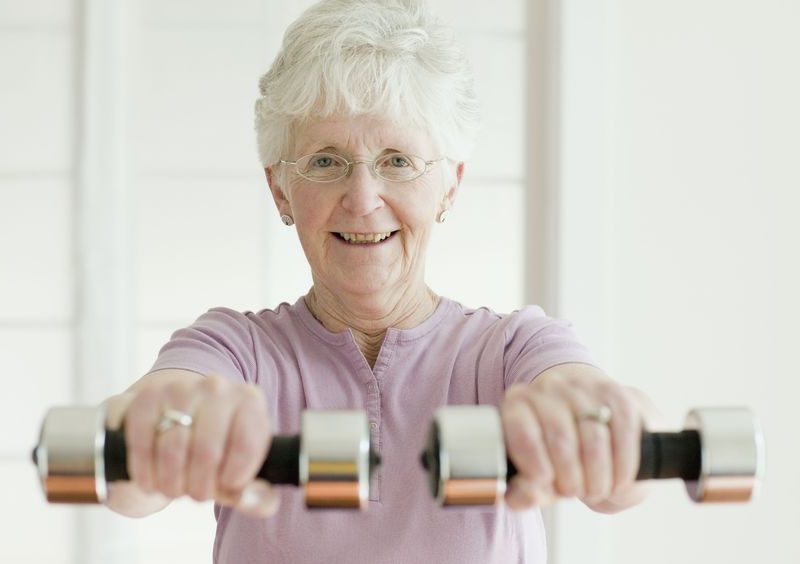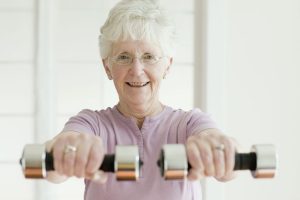 Physical activity can increase the quality of life for our aging population. We covered this in part 1 which is all about why you should be training seniors. Here in part 2, specific exercises are explored that will safely and effectively serve your new senior clients.
Overcoming Common Exercise Objections
Many of us find change to be daunting, even anxiety provoking. For individuals over the age of 65, this is very often the factor keeping them rooted in a sedentary lifestyle.
By understanding the commonly reported obstacles this population faces, we can create training programs that are not only safe and fun but will keep them engaged enough to challenge themselves.
At the top of the list of barriers is the fear of discomfort. We take muscle soreness to be normal and commonplace; but for one who is already living with aches and pains or disabilities brought on by any number of mechanical bodily issues, this fear is enough to hold the gym at bay.
Along with this roadblock comes the issue of poor balance, which is so often observed in the elderly population. Fear of falling due to postural imbalances or muscle weakness is a deep-seated trepidation. Understanding these parameters can help us design more effective and inviting workouts.
Exercises and Body Mechanics for Seniors
Here are seven exercises followed by specific instructions based on the physical activity guidelines for older adults that you can implement with your clients.
Knee extension
Partial squats against wall
Bicep curls & tricep extensions
Lying hip bridges
Wall push up
Lateral raises
Balance
If we are familiar with the everyday challenges faced by deconditioned older individuals, the exercises we choose can easily enhance their lives.
Knee extension exercises not only strengthen the muscles around the joint; they greatly improve balance and reduce fall risk.
Walking becomes easier over time, as does stair climbing. Begin with 10 repetitions per leg of seated knee extensions, and slowly build as strength, flexibility and confidence build. More advanced clients may wish to try ankle weights while executing this move.
Partial squats performed against a wall serve to improve stability by increasing hip flexibility. The strength gained in the hip flexors and quadriceps not only improves walking ability but will make standing up from a chair much easier over time.
Bicep curls and tricep extensions serve to increase strength and flexibility in the arms. Building a strong upper body is essential for individuals pushing walkers or utilizing crutches.
Training these opposing muscle groups together can illustrate to your clients the basic mechanics of arm movements.
Similarly, strengthening shoulders through a seated overhead dumbbell press can mitigate shoulder pain commonly associated with osteoarthritis. This move will also work together with the budding bicep and tricep strength to facilitate lifting grocery bags and suitcases.
Lying Hip Bridges help to strengthen the gluteals, our body's largest muscle group.
Since typical senior adults live a fairly sedentary lifestyle – which we have the power to change, by the way! – their hip flexors become especially tight.
Lying bridges can therefore also open up the hips and increase mobility at the joint.
One of the best ways to improve overall upper-body strength is the tried and true wall push-up. The virtues of this simple exercise are easy to see, and therefore easy to convince older adults to try.
It requires no special equipment, always a plus! Also, there are many seniors who shy away from floor exercises due to their difficulty in rising. Performed from a standing position, the angle respective to the wall can be shifted as strength increases.
For seniors who are living alone, there is always a need to reach something from a shelf or out of a cupboard. Strong shoulder muscles are key for such activities.
Lateral raises focus on the deltoids responsible for facilitating this movement. These can be performed without a dumbbell at first, progressing to light weights as competency and self-efficacy increase.
Balance exercises go a long way toward instilling confidence in those for whom ambulatory movement presents challenges. As long as the client holds onto a wall/chair for stability, any form of creative leg raises, leg/ankle circles, rear leg lifts, side leg extensions should be acceptable.
Even toe taps can accomplish a great deal, as long as the leg is lifted high enough in between taps to force the single-leg balance aspect. Encourage clients to "feel" their full weight evenly distributed on the supporting foot, cautioning them not to rely solely upon the ball of the foot, a very common occurrence.
How We Can Help
Once a deconditioned adult tries these simple moves, the fear factor will quickly disappear.  The trainer's positive support coupled with gentle but firm encouragement will result in a fun and fulfilling exercise session for both parties.
How have you encouraged senior adults to try new life-enhancing moves?
Have you become a Certified Personal Trainer so that you can work with these and other client demographics?


Article References
https://gerontology.usc.edu/fitness-and-wellness-guide-for-seniors/
https://fitness.mercola.com/sites/fitness/archive/2015/09/18/strength-training-moves-for-seniors.aspx
https://health.usnews.com/health-news/health-wellness/articles/2016-01-29/8-best-equipment-free-strength-exercises-for-older-adults
https://www.verywellfit.com/total-body-strength-workout-for-seniors-1230958