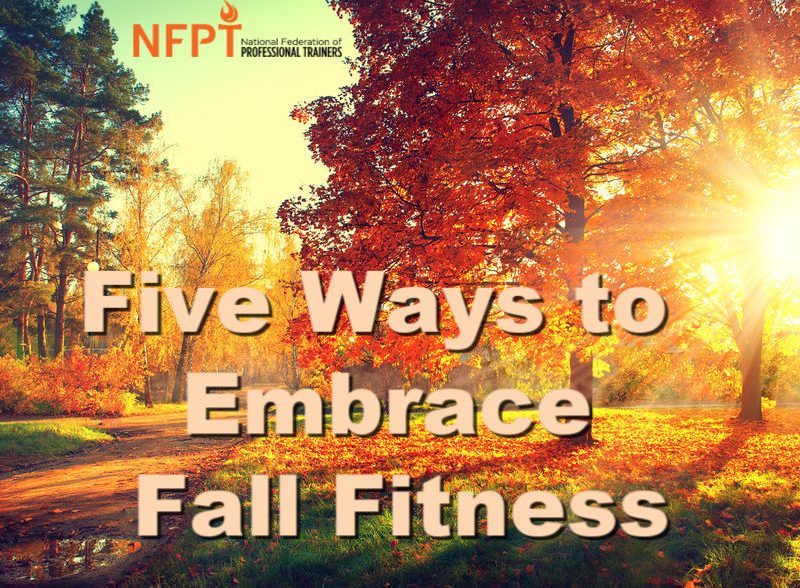 Fall. The crisp air, nature's changing color palette, the crunch of the fallen leaves – everything about the autumnal season says "change". What better way to celebrate the changing season than to embrace it with alternative approaches to fitness clients' workout programs? Here are five ways to encourage turning a "new leaf" for fall fitness.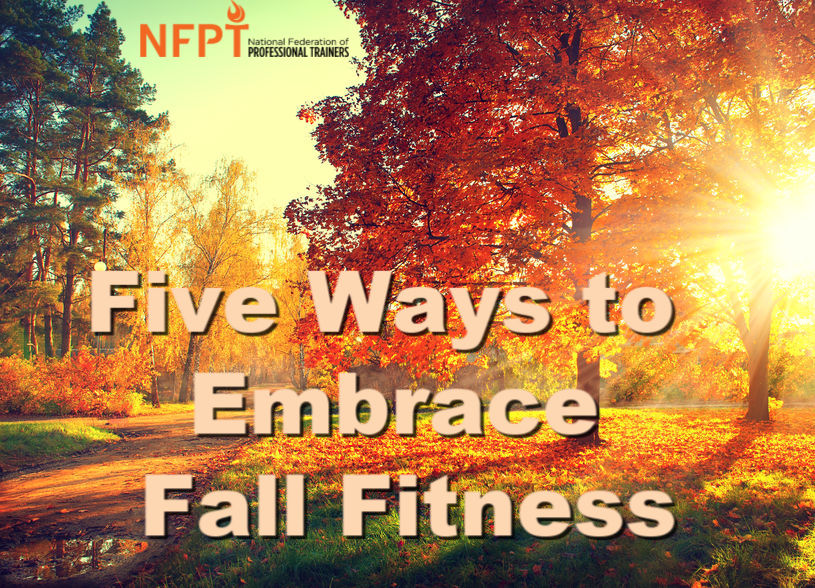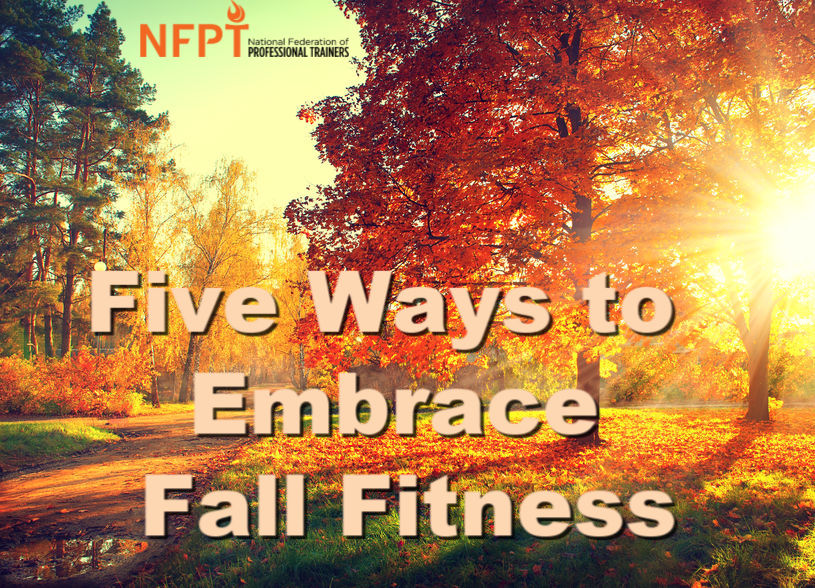 Get Your Game Face On. The fall season quite literally "kicks off" a new sports season. If you have clients who are sports fans, organize a friendly game of flag football or an outdoor soccer match. You can make this further engaging by hosting a post-game tailgate party where every participant brings a healthy side dish (in contrast to usual tailgate party food) and copies of the recipe for others to enjoy and make at home. Be sure to warm-up, cool-down, and encourage clients to bring water and wear weather-appropriate clothing.
Make it a Race. Fall is a popular time for 5K's and trail runs. If you have clients who enjoy jogging or even race walking, establish a pre-measured route and take them on a run/walk course through nature. Consider a route that offers colorful scenery, moderate hills, and varied terrain (where possible). Remind clients to stay well-hydrated, wear supportive shoes, and comfortable outdoor workout clothing. And remember the sunscreen!
Yoga in the Park. Yoga can be a less intense, but still challenging activity that helps clients build stamina, strength, and core stability. Instead of conducting a yoga session (or multiple sessions), leverage the gorgeous fall weather and colors, and host yoga in the park (or other outdoor arena). This is great as a group activity or as a one-on-one coached session. Outdoor yoga has a way of enhancing the mind-body connection by being in a natural environment. *Bonus: this activity takes very little equipment – bring a mat and some water.
Fitness Trail Hike. Great for the mind and glutes! A trail hike offers varied terrain, beautiful surroundings, and an opportunity to catch a glimpse of wildlife creatures. This activity offers a combination of moderate to vigorous exercise and has the additional benefit of working multiple muscle groups simultaneously. It's an efficient workout that torches calories and allows you to get outside and enjoy the cooler temperatures (and reduced humidity).
Get on Two Wheels. Who doesn't love a bike ride through nature? Biking, in general, is a challenging activity for the lower body and cardiorespiratory system. Similar to the other fall fitness options, this is great for a group or effective as a one-on-one session. You can enhance the intensity by taking a route that exposes the client to a variety of inclines and downhill slopes. Increase the speed at pre-determined intervals for a HIIT experience. Remember to wear helmets and keep water on board.
After a busy (and hot, likely humid) summer, clients are eager to return to "normal" and establish a routine for the year. These activities are fun and challenging ways to reintroduce a routine and offer variety at the same time. Clients will benefit from the fresh air and fresh perspective on fitness.
What ways do you encourage your clients to embrace the new season?