There are plenty of reasons to eat fruits and vegetables. This is by no means an exhausted list, these are just a few of those reasons.
Citrus fruits can lower stroke risk. Consider increasing your intake of citrus fruits such as oranges and grapefruits. Research shows they may lower your risk of blood clots (ischemic strokes) as well. An American Heart Association Journal found that women in particular benefitted from eating more citrus fruits, which are high in flavanones and were associated with a 19% lower risk of clots!
Sweet potato lovers will enjoy hearing this! Eating the orange vegetables can strengthen your immune system, according to the Cleveland Clinic. They are rich in Vitamin A and reports show that one cup of the tuberous root contains more than one-third of your daily requirement of Vitamin C!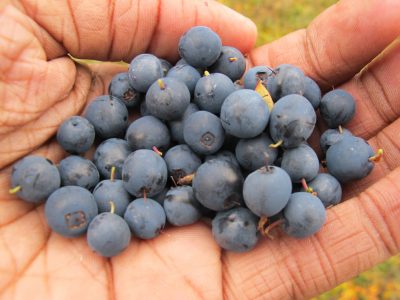 Collard greens—the leafy green vegetables are rich in antioxidants and calcium. Antioxidants are great for helping your body make collagen, which not only aids in joint flexibility but also keeps your skin and hair healthy and looking great. In addition, collard greens contain folate, which helps to improve mood and decreases depression!
Blueberries—these fun little fruits help prevent brain degeneration, high cholesterol and age-related heart conditions. High cholesterol makes it difficult for enough blood to flow through your arteries. And for the best sexual functioning, you need blood to flow through your tiny arteries quickly and efficiently!
What are some more fruits and veggies that you love and what are their health benefits?