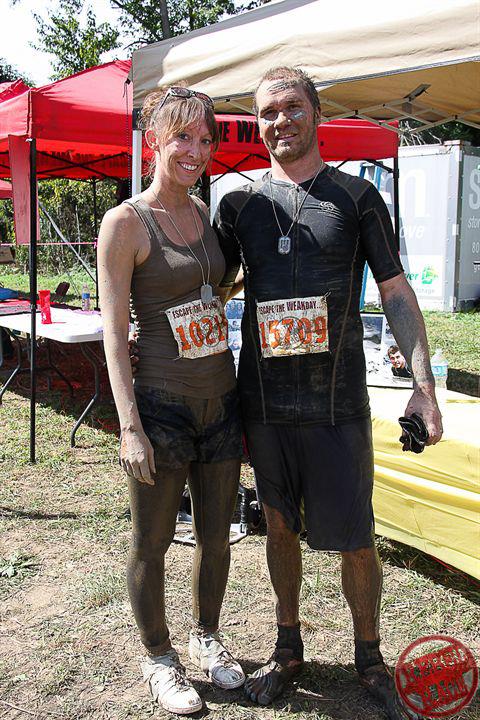 We did it! We "put our money where our mouth is". We "practiced what we preached". We got up and did something new! This last weekend my husband, Billie Pattengale, and I ran a 5k "fun run". You may recall that I wrote a post on the subject a little while back. But I have to admit, as much of a good idea that it seemed to me when writing that blog, I had not done it before – until now! We had every intention of running a zombie filled 5k in June. Then "life" got in the way. As it often does for many of us. But, thanks to my motivating husband who was eager to take part in a local fun 5k, we finally got signed up and started training.
Even though I'm not the biggest fan of the outdoors, I just couldn't ignore my husband's excitement (and persistence) for taking part in an outdoor adventure that we'd never done together before. He thought he'd never get me to do it, that's for sure! He called it our very own "Desk to 5k" adventure, and when I'm called to such a worthy personal challenge, I stepped up to the plate. And I don't regret a single muddy, sore muscle minute of it either!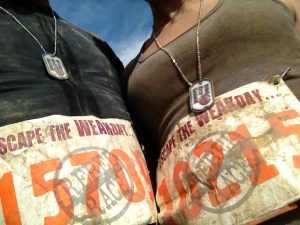 We met some great people, like Team Ninja, whose motto is "Get up and Do Something New!" Which is exactly what we did! Thank you Bill and Robert for welcoming us on your team of marathon warriors! We ran a 5k obstacle course alongside new friends, most of which were some serious obstacle running enthusiasts. We also met a lot of people who were new to this kind of thing, like us.
3 Reasons Why We'd Do it Again
Fun
We haven't had that much pure fun in a long time. Where much of our life seems to be the adherence to a schedule and how much we can accomplish in the shortest period of time, this was totally out of our norm. We lost ourselves in the fun of sweat, mud and personal conviction. We didn't feel the pressure of making the best time or winning the race. We tackled every obstacle (some much more challenging and/or muddy than others). It felt good and it was fun!
Relationship building
Doing this with my husband, I felt inspired and encouraged by him. He never left me. He didn't try to beat me to the finish line. He was much more interested in us doing this together. Accomplishing a goal and crossing the finish line together. I wasn't expecting a relationship building or couple's therapy kind of event, but that was kind of what we got. And, like I said above, we got to meet some really amazing people in the process!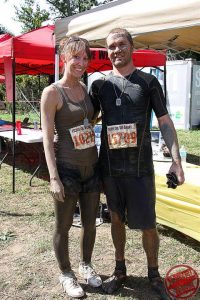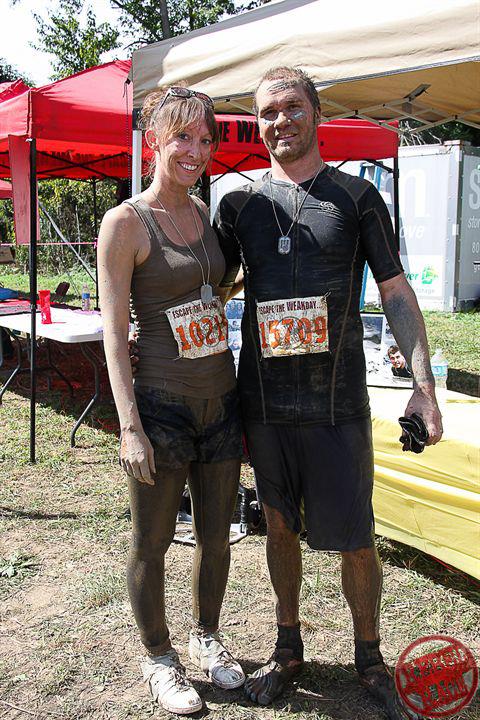 Motivation for more fitness
Discovering your potential, connecting with what inspires you and even identifying your current limits in an effort to grow past them are just some of the driving forces that motivated me to do this. Some were motivated by the will to simply "win". Others more motivated by just finishing it, all body parts intact. Not only during, but immediately afterwards and even as I write this I am more motivated than ever to engage myself and others in setting and achieving fitness goals.
Thank you to the coordinators and hosts of this year's Rebel Race! The experience has motivated us to look for more opportunities to "Escape the WEAKday"! We'll see you next year!
Check out our obstacle run photo album on Facebook!