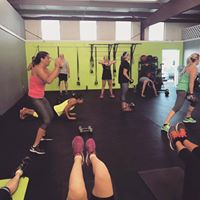 Do you love group energy? If you're looking for a place to inspire small groups with your personal training skills, check out Studio Thrive in Laramie, Wyoming. Their business model centers around Group Training HIIT Classes.
Shea Ware, MS who is the owner and head coach shares her hiring process and thoughts about being successful with us below.
What is required to work at your studio?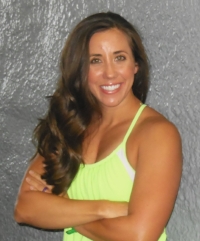 We do not have an application, however, we do require a resume and cover letter. We are very fortunate because all of our trainers were either a member of the studio or were referred to us through other people in the fitness industry.
In order to work at the studio, our trainers must have one or more of the following: Certified Personal Training Certification from a Nationally Accredited Organization, Certified Strength and Conditioning Certification, or Certified Exercise Physiologist Certification. In addition, coaches must have a CPR/AED certification.
We love it when someone has an undergraduate or master's degree in exercise science or kinesiology or are currently studying to receive a degree in this field. We have been very fortunate to have coaches with not only certifications but college degrees in the field.
This is not a requirement, however, being coachable and willing to learn is a must!
What do you look for during an interview?
Interviews are casual and informal. I want to know what potential trainers are passionate about and why they are in the fitness industry and interested in working at the studio. I also like to talk about what they do in their free time and their involvement in the community. I've learned that a genuine, caring, and outgoing personality can go so far. Members want someone who can motivate them, challenge them, and be relateable.
Do you have a practical? What's that like?
We do not have a practical. Prospective trainers are asked to attend a couple of our group training classes so the Head Coach can better assess their ability to properly and safely perform the movements as well as better asses their personality in the group setting.
What do you look for when hiring a personal trainer?
We look for someone who is knowledgeable, passionate about other people's health, coachable, adaptable, energetic, positive, reliable, and trustworthy. If the passion and personality is there, we will train you and help mold you into the best trainer you can be!
Do you employ personal trainers or are they independent contractors?
Our Personal Trainers (Fitness Coaches) are independent contractors.
Once they're hired, what do they need to do in order to start work?
Trainers are required to fill out the necessary paperwork and show proof of certifications as well as liability insurance.
Next they are required to observe 5-8 classes that the Head Coach teaches. Then they are required to coach at least 5 classes while being supervised by the Head Coach.
In addition, they are required to do a one on one movement and cueing session with the Head Coach to make sure they are able to properly perform movements, cue members, and make the needed mortifications and/or adjustments. Lastly, the Head Coach will be a participant in the new coach's class to make sure the coach is ready to be unsupervised and coach a class alone.
What is the 1st day like on the job at your facility?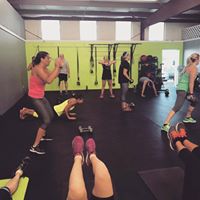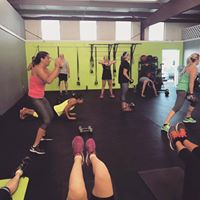 Once trainers have completed their training, they are on their own in the studio coaching group training classes. The will be in charge of everything from checking clients in, demonstrating, and coaching workout, monitoring members form, putting equipment up after class, locking up, and anything else that needs to take place during their time there.
How does a new trainer get clients at your facility?
Trainers mainly coach Group Training classes, however, if the Head Coach is unable to take on a client then the trainers will be offered the client. In addition, trainers can find their own clients and coordinate a training time.
When you think about the 1st 30 days of a new trainer's career at your facility – what makes or breaks their success?
The connection they build with the members and the confidence/trust the members build in their trainer.
I feel very fortunate that all the of my trainers have done an outstanding job their first 30 days. I believe that we truly set them up for success with the training we offer up front. It allows them to be comfortable and confident in group training classes as well as be able to better motivate, encourage, and connect with our members.
[info type="facebook"]If you're NFPT certified, join the Facebook Community Group, it's where trainers like you get connected and share thoughts. If you're not certified with NFPT, come chat with us here![/info]