It is time to come out of the closet…in clothing terms, of course.
CLOTHES
Exercise clothes shouldn't be too tight or too baggy. Jocks, if your workout shorts are tight enough to show the outline of your jock strap, and uh, your package, THEY ARE TOO TIGHT!
Guys and gals, make sure you cover your undergarments appropriately. Most gyms don't support, pardon the pun, a sports bra worn as a top. Make sure your pants don't droop due to loose elastic waistbands. I've had to move from equipment to get out of eyesight of a butt crack or two. #gymfail
If you wear baggy clothes, be aware that the clothing can get caught on equipment. Layers of clothing can cause you to overheat. Oversized clothes make it difficult to see if you are using proper form while exercising.
Find a style that works for you and for your body.
FOOTWEAR
DO NOT wear high heels to exercise. Not only will you look absurd, you might actually injure yourself. I have witnessed women working out on cardio equipment and doing jumping jacks in high heels!
Get to the shoe store and get properly fitted for exercise shoes.
ACCESSORIES
Leave the jewelry and scarves at home. Necklaces, bracelets and scarves can get caught or tangled in equipment. Rings can make your fingers swell. Save the bling for outside the gym.
Wearing a weight belt and gloves while walking around the gym might make you look strong. But, actually lifting weights is the key to being strong. If you wear it, use it.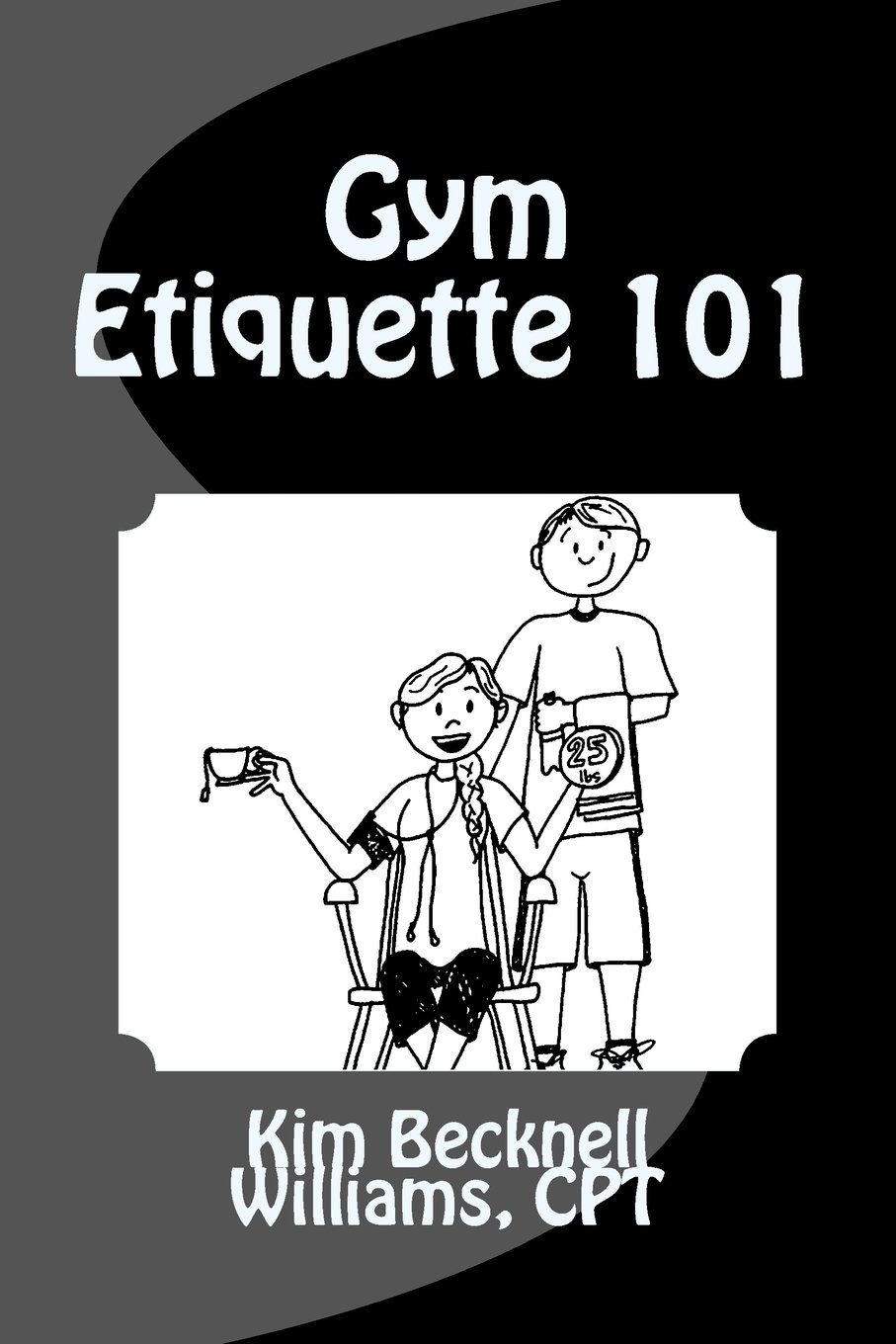 Read more at www.gymetiquette101.com. Buy a copy of the book online at Amazon, Books-A-Million, Barnes & Noble or Park Road Books.