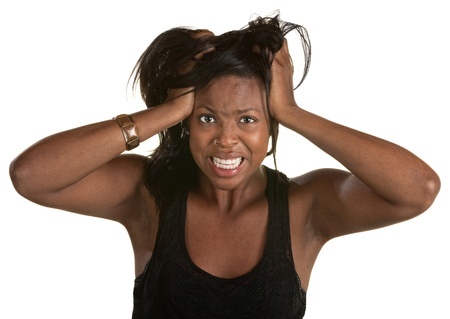 In order to be successful, a fitness trainer must possess both excellent educational skills and practical skills.  Education is key. You must have a strong foundation in anatomy and exercise physiology, stay current and understand evaluation and programming.  But all the knowledge in the world is not going to make a client like his trainer, if the trainer doesn't have a good disposition and personality. It is important for a fitness professional to acquire strong people skills. You must communicate and listen, motivate with positive reinforcement and be reliable and compatible.  Further, a trainer must learn to adjust to all types of personalities.
Relationships are not one sided. Clients must want to be around their trainers, and trainers must have a good experience around their clients. Even if a fitness professional is upbeat and happy and does everything they are supposed to do, they may encounter a client who makes their life extremely difficult. Some clients may be obnoxious, insensitive, bossy, loud, "know-it-alls" or inappropriate. It can be very challenging to deal with negative clients, and the situation may become stressful and affect your ability to be positive and productive with your client. It is important to learn appropriate strategies to interact with such negativity.
First, be aware of your reactions. This awareness may provide you with control and help you choose to act differently than you originally might have. Another strategy is learning how to deal with your own stress productively. In order to keep your cool, take a deep breath, smile and count to ten when you are with clients. In between sessions, leave the room and take a walk, practice meditation and deep breathing, stretch, or find something funny to laugh at. As with every relationship, if you find that the negative outweighs the positive, then it might be time to end the relationship with the client and refer him elsewhere for training.
Stress kills.  Negative feelings and emotions only increase stress, so it is important to learn how to handle these situations in a positive way.