You can save time and money as a personal trainer by learning from others mistakes. This is what our new blog series What I Wish I Knew My 1st Year as a Trainer is all about. Go behind the scenes as successful personal trainers share their stories. Then, check out what it takes to get hired and succeed at two very different fitness facilities from the owners themselves. These are just two of the themes on the NFPT blog from this past month.
You can also find new workout ideas, learn about strokes, pregnancy and brain exercise thanks to some of our really knowledgable writers! If you're still hungry after learning about what dietitians eat, there's some great advice and a special personal trainer spotlight about one of our military trainers for you to chew on!
What I Wish I Knew My 1st Year as a Trainer
Pricing for Personal Training Services
How much should a personal trainer charge per hour? How do you set your pricing structure? You can position yourself to turn a profit better by considering some variables and implementing the action steps in this article.
Schedule Personal Training Sessions the Smart Way
Ever have one client at 6am and one at 6pm, three times per week? (with a lot of free time in between!?) This was my schedule when first starting out as a personal trainer. I took what I could get. I filled in any gap between those 12 hours with anyone. As my schedule filled up the large range between first and last appointment became problematic.
Do You Improvise or Plan Your Personal Training Sessions?
When I was a new personal trainer my sessions were planned weeks in advance, test runs ensued and timing was calculated over and over. The aim for perfection was of high priority. But something that I discovered is that hitches in precisely laid plans will occur. And they will occur often. Let me tell you what I wished I knew about flexibility and improvising my first year as a trainer.
Leverage Your Time for More Income and More Freedom
It's tough to have career longevity by personal training clients anytime, anywhere without additional streams of income. You run out of either money, energy or both. Don't let this profession that you're so passionate about end before it gets a chance to really begin.
Other Business and Career Articles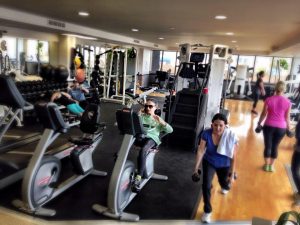 How to Get Hired at a Fitness Facility and Succeed
If you're looking for a place that you can get educated, become certified and begin your personal training career all in a series of guided steps then The Arena in White Plains, NY is looking for someone like you.
How to Get Hired at a Personal Training Studio and Succeed
If you can make it through this hiring process then you're set to work anywhere – for anyone! The path to a position and success at La Jolla's Finest Training on the coast of California is one without protocol. You can't prepare for this type of interview, you can only be yourself.
Blog Writing for the Time Crunched Personal Trainer
Writing a fitness blog or newsletter for your personal training business is a trending communication method right now. What's more is they're a great way to stay connected to your clientele (actual and potential).
Protect Your Business with Personal Trainer Legal Forms
Legal forms can easily distance you and your personal training businesses from potential liability. Forms like releases and waivers are contracts that contain exculpatory clauses or provisions that essentially state that one party (the personal trainer) is freed from all liability during the course of that contract.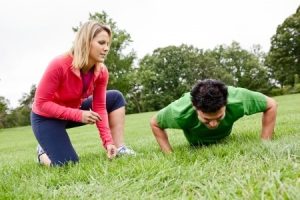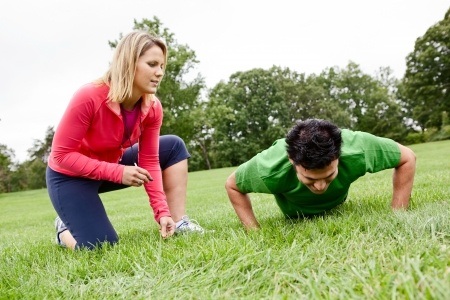 Exercise Programming Ideas
A Fast Lower Body Workout for the Time Crunched Client
Is 30 minutes enough time to get in an effective workout? Indeed. It will raise heart rate, burn calories, boost mental energy and focus, and improve overall mood. Pass on the good news to your busy clients so they keep you on their crammed schedule.
A Fast Upper Body and Core Workout for the Time Crunched Client
Need a challenging workout for a client who only has 30 minutes? Maybe they showed up late for their session or have to leave early. Perhaps they'll be traveling and could use some inspiration for the road. 30 minutes is plenty of time to leave your clients feeling energized and strong.
Some Clients Need Lunge Exercise Alternatives
How about stepping into some new exercise options, literally!? Surely you encourage clients to get outside their comfort zones. We can all use this reminder. Any qualified and experienced personal trainer comes to understand that each client with whom he works will require a different training program. Yet, it's easy to get into a fitness programming groove. Especially because exercises like lunges and squats are staples in most fitness routines.
Modifying Lunges – What 50 Personal Trainers Had to Say
What's your go-to lunge modification exercise? And what about an alternative to your modification in case it's not ideal for the person either? Compare your go-to alternatives with others, you may be surprised at what others are doing!
Special Populations
From Handicap to "Handi-capable": Successful Stroke Rehabilitation
Get in tune with a population that needs your help! Each year, in the United States alone, approximately 700,000 people suffer a stroke. 50% of men and women under the age of 65 who suffer a stroke die within 8 years.
What Your Pregnant Client Might Be Feeling This Trimester
Not only is every woman different, each pregnancy (even if it's the same woman) is different. Each trimester comes with its own set of awesomeness…and changes. The good news is that you, as a trainer, can have a positive impact on this journey.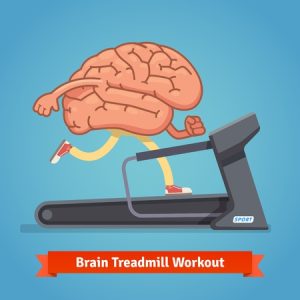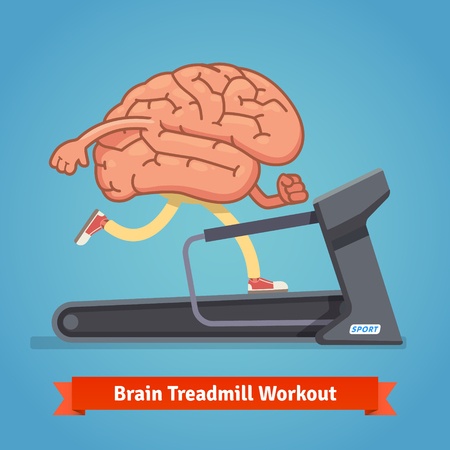 Hypertrophy…Of the Brain?
What if we were able to garner abs of steel and brains of steel at the same time? Expand your mind by learning more about it!
Nutrition
Help Your Personal Training Clients Eat Like a Dietician
It's more fun than it sounds! What do Registered Dietician Nutritionists (RDN) choose for their own daily eats and cheats? Find out and get suggestions for pre/post workout meals, thoughts on cleanses and simple tips to share with your clients.
Advice
Developing Positive Body Image: Using Psychology in the Gym
One challenge you can expect to face in your career as a personal trainer will be the disparity between clients who feel very confident in their own skin and clients who face a lot of body dissatisfaction. Improve your communications skills and reach people at a deeper level.
Helping Fitness Clients Read Between the Lines
We all get asked about the latest fad or research results on the regular from our clients. People may ask you questions about a piece of equipment you haven't heard about yet or a nutrition study you didn't read. They might also question you about something that seems like common sense. It's ok. Be patient and encourage your clients to ask you questions. Use the four tips in this article to scrutinize new information together.
Four Ways to Stay Safe and Alert When Exercising Outdoors
Runner safety. That's a hot topic these days. It seems that every week there's a new story on a runner who came to grief while simply trying to work out. It happens in popular running spots. It happens in broad daylight. It happens when the runner is doing everything the "right" way.
NFPT Personal Trainer Spotlight
Tim Kelly – Personal Trainer Spotlight
Tim has been coaching, personal training and leading group exercise classes for over twenty-five years. In the mid 1980's he was helping young men and women that he recruited into the Marine Corps prepare for bootcamp. As a police officer he helped other officers lose weight, train in defensive tactics, and work on better nutritional habits. Staying fit was an important part of staying alive in that profession. His mission isn't complete yet, find out what else this exceptional trainer is up to these days!