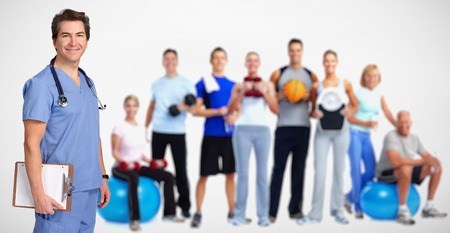 The healthcare industry has undergone tremendous change in the past five years. Physicians, hospital systems and health plans are recognizing the benefit(s) of preventative medicine, well-being and patient empowerment. The Fitness Industry has traditionally not been successful in working directly with physicians and medical groups due to barriers that involve the most appropriate way to access and integrate medical records, lack of knowledge on how to find qualified professionals and the inability to see eye to eye on managing disease vs prevention of disease.
In a world where medical professionals are trained to treat diseases and fitness professionals are trained to prevent disease there is finally a light at the end of the tunnel with both industries finding ways to partner in an effort to provide more holistic care that lowers health risks, treats disease and educates patients.
The Past
Historically, hospital systems were the first to recognize the benefits of a medical and fitness collaboration and invested in multi-million dollar fitness centers on their properties to offer better care to their patients. This trend started approximately 30 years ago and it was also at this time that the Medical Fitness Association was born. The Medical Fitness Association (MFA) is a member driven, non-profit organization that provides support to medically integrated fitness centers world-wide. For many years the MFA membership consisted of individuals and facilities located in hospitals.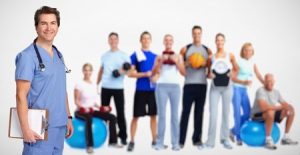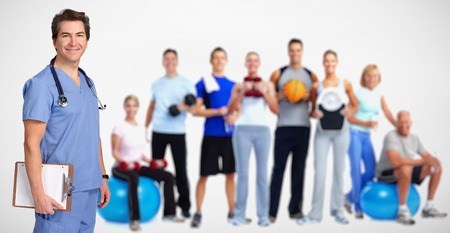 They were seeking better ways to collaborate with each other to create a more comprehensive continuum of care. There were barriers with hospital electronic medical records (EMR's) and inconsistent health plan coverage for patients.  Successful referral networks were sparse and there was a clear issue with successful collaborations between the medical and fitness professions. There were few stories of successful patient treatment plans long-term due to the lack of collaborative management systems and the non existence of data from the fitness centers. The hospital focused as its own entity and the Fitness Centers were separate. Although on the same property most medical fitness center received most of their revenue from community memberships and very little from direct referrals from their hospital and healthcare systems.
In 2010 the Affordable Care Act (ACA) was implemented. With it came provisions that are meant to lower healthcare costs and improve healthcare efficiency.  There are specific focuses on employee wellness programs as well as preventative exams offered to patients free of charge and paid for by Medicare. There are 63+ preventative services that Physicians need to provide to their patients. These services include screenings and procedures such as blood pressure, Diabetes, cholesterol, colorectal Cancer, obesity screenings, diet counseling, alcohol misuse, immunizations and Tobacco use to name a few.
The Present
With the implementation of these screenings Physicians need to provide resources so their patients better understand their own health and are given an opportunity to change and improve any existing health risks. This has created a tremendous amount of opportunity in the Fitness Industry as well as in other wellness professions. (Health Coaches, RD's Diabetes Educators, etc). Fitness & Wellness Professionals can collaborate with Physicians to provide education, coaching and exercise prescription to empower patients and provide more well-rounded treatment plans for a more holistic approach.
Medical providers and health plans now, more than ever see the benefit to provide Fitness Trainers, Health Coaches and nutritional services to their patients. Many of these services are now covered by Medicare and health plans. By Physicians offering these services there is a creation of a better continuum of care and health improvements that empower patients and save on personal and healthcare costs. In addition these services are beneficial to healthy populations to keep them thriving. Medical professionals are not typically trained on fitness, nutrition or behavior change. They need additional resources and professionals in order to engage their patients. Medical providers, healthcare systems and employers are seeking fitness professionals that have additional training and experience in disease management and are familiar with the coaching process and behavior change. There are fitness certification programs that give a high level overview but most don't educate on the in depth knowledge needed to work in the medical field.
Possibly the most exciting news in the industry was a partnership developed this year between the Medical Fitness Association (MFA), the American College of Sports Medicine (ACSM) and the American Council on Exercise (ACE) to bring together healthcare systems, providers, fitness professionals and community resources across the nation to better integrate physical activity into the nation's healthcare. This partnership is the first of its kind and will lead to standards that will provide higher quality collaborative systems, facility standards, medical fitness trainings & Certifications and a wide variety of resources for fitness and medical professionals nation-wide.   
Your Future
Fitness Professionals looking to become more involved in medical fitness should ideally reach out to their local providers to initiate conversations about the community and practice needs and ways to complement each other's practice. There are a variety of resources for Fitness Professionals. Below are resources available to assist with attaining the ideal training and exposure to become more knowledgeable and qualified in the industry:
The Medical Fitness Association – www.medicalfitness.org
A supporting organization that provides education, best practices, networking and resources. Offers the only Medical Fitness Facility Certification.
The Medical Fitness Network – https://medicalfitnessnetwork.org
*A free national referral service for fitness & healthcare professionals. As a Fitness Professional on this network you receive exposure to a number of national organizations supporting disease management.
The Medical Wellness Network – www.medicalwellnessassociation.com
*Promotes and integrates professional development of medical wellness programs, professionals, products, facilities and services.
Medical Exercise Training Institute – http://postrehab.com/
*Certifications as a Medical Exercise Specialist, Post Rehab Conditioning Specialist and Medical Exercise Program Director.
Exercise is Medicine (EIM) – www.exerciseismedicine.org
*A global initiative (managed by ACSM) that focuses on encouraging Physicians & other Healthcare Providers to include physical activity as part of treatment plans. They offer an EIM Credential to assist Fitness Professionals with getting more recognition from their local medial providers.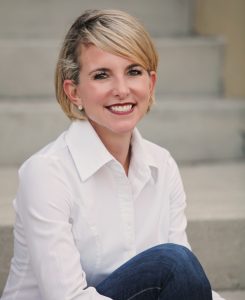 Natalie Johnson is the President & Founder of Population Health Consultants, a company dedicated to assisting employers with their Health Management Strategies and Implementation. She sits on the Board of Directors for the Medical Fitness Association and she is a Performance Coach for the World Renown Johnson & Johnson Human Performance Institute. Natalie has been in the industry for over 30 years and has been recognized with a variety of awards including: Champion of Healthcare, Healthcare Hero, Medical Fitness Program Innovation Award, Executive Director of the Year, Corporate Wellness Leadership Award and more recently her company was nominated as the Small Business of the Year by her local Chamber.  Her expertise in in Executive Strategy & Coaching, Clinical Integration and Leadership Development and Facilitation.