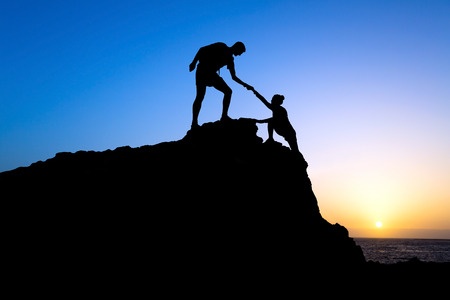 The next best thing to attending a fitness convention is visiting the NFPT Blog and Facebook Live Show, where there is something for every type of personal trainer. I'm pleased that NFPT's 82-year-old trainer was willing to share her experiences and wisdom with us. On the blog this month you can have a laugh at personal trainer types you don't want to be like and get some programming ideas to apply with clients tomorrow.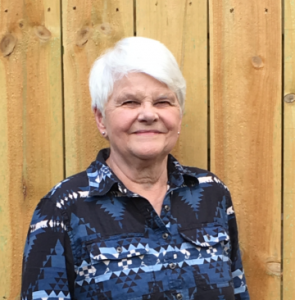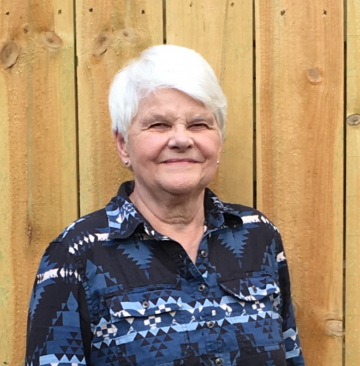 Personal Trainer Spotlight
Beverly Geier – Personal Trainer Spotlight
Beverly is an 82 year old who instructs group exercise classes for a clientele of what she calls 'seasoned citizens'. She also works at a funeral home, making for an interesting balance of commitments. This is an interview worth reading through for the hidden gems of wisdom and goodies throughout, it was one of my favorite trainer spotlights this year.
Interesting Thoughts
Don't Be One of These Personal Trainer Types
You will encounter all types of people throughout your career. Some of those people will serve as examples of what you would like to achieve. Others, sadly, will only serve as examples of what to avoid. From one professional to another, it's best to avoid these landmines. Do you agree?
Accountability – The Heart of Personal Training
If you're looking for better stability in your business, accountability can get you there in more than one way. What does the word accountability really mean? Let's break it down…so you can build up your business.
What to Expect When Attending Idea World Fitness Convention
I was surprised in a few different ways when attending my first Idea World Convention this summer. I did not know what to expect, or how much I would gain from going to Idea World. It was so much more than I could have imagined. If you didn't make it, feel like you were there with this story.
7 Signs Your Friend Would Make a Great Personal Trainer
Do you have a friend who could use a career change? If you know a fitness fanatic who is a people person than she might be a great candidate to be a personal trainer. Some people love fitness and those that don't like it much hire a personal trainer. The fitness industry can always use more great trainers!
NFPT Live Episodes – for those that like to listen instead of read
Being Professionally Authentic in the Fitness Industry
Are you more professional or authentic? Perhaps you're a combination. Has it always been that way? Some people are more comfortable leaning one way or the other. Some like to have a balance. Knowing where you stand is half the battle! This is a fun topic! Join us…
Self Care Ideas for Fitness Professionals
Fitness professionals are motivated, ambitious, active and enthusiastic! Which makes us susceptible to burnout. Even though we are so passionate. Let's talk about how you can avoid career fatigue and set yourself up for longevity in both business and life. This episode is full of great ideas!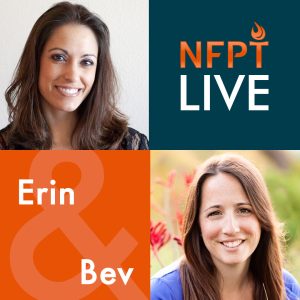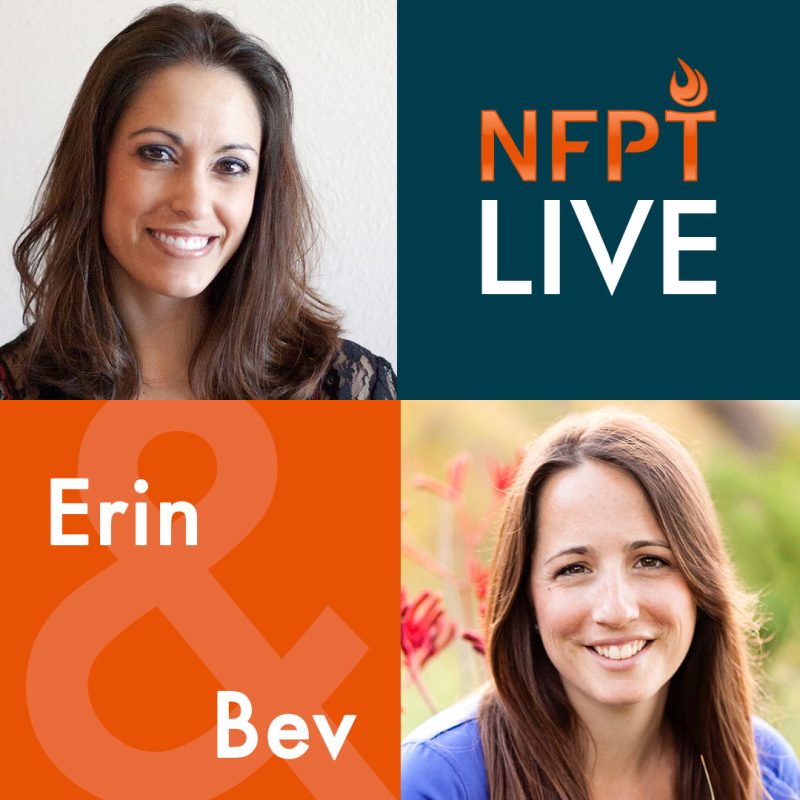 Fitness Mentors for Your Professional Network
Want a mentor? Want to be a mentor? Mentors are a special, valuable and a unique part of your professional network. Sometimes they appear naturally and other times you need to seek one out for a particular goal you have or skill you want to acquire. Watch this episode and then find a great mentor.
Handling Comments and Complaints in Your Fitness Business
Many of us have a love – hate relationship with comments, complaints, and criticism. We need them to grow, but it doesn't feel good to hear about what you didn't do well. Even when there is a lot of positive feedback coming your way, it's that one negative remark that always seems to stand out.
Personal Training Mock Interview
In this episode of NFPT Live Erin Interviewed Bev to share possible questions that come up in fitness industry interviews and one way you can answer them. We also provide general tips for interviewing. Subscribe to the NFPT Blog to get a series of personal training interview articles that are coming soon.
Exercise Programming from Fit Pros
How to Do the Dead Bug Exercise
This exercise looks simple but don't let that fool you, it is very challenging! The dead bug exercise strengthens your core, decreases pressure in the lower back, improves posture, and enhances everyday movement. The best part it is, you don't need much space or any equipment. Form is key with this one, have you got all the cues covered?
Specificity Training – What and Why
Without this key element, training just isn't quite as personal. Specificity is one of the most important elements in a persons training program. It's a big part of helping clients to reach their goals, whether that may be training for a sport, losing weight, or working on improving activities of daily living. Find out how to get results by getting specific.
Personal Training a Client with Meniere's Disease
What does your diet have to do with balance? Quite a bit! Especially for people who have Meneire's disease. For these clients, spatial experience is significantly different than the average person working toward balance goals, warranting extra attention from their personal trainer. You can learn a lot about the factors that effect spatial awareness from studying this condition.
Nutrition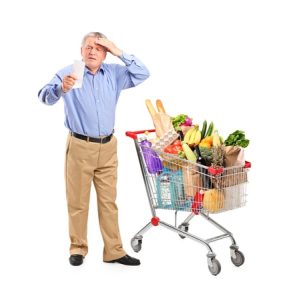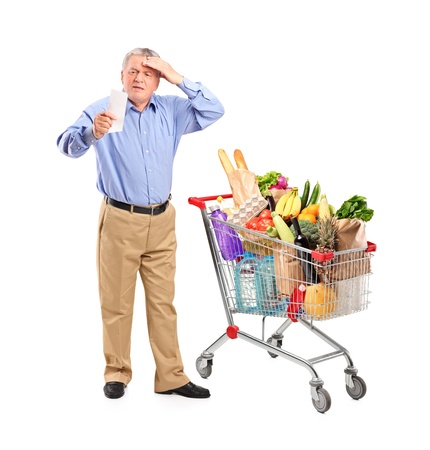 Healthy Grocery Shopping Tips for Your Clients
Make the grocery store less confusing for your clients. As you know, there are many misconceptions about what is and isn't healthy. Food marketers make it even more confusing with false and exaggerated claims about their products. Nutrition starts in the cart and happens when you're not there to observe choices.
Five Popular Diets Your Clients May Be On
Fashion trends come and go and diet fads also have their seasonality. You may find yourself working with an array of clients with special dietary requirements or practices which are ever changing. Being familiar with some of these unique dietary approaches will provide you a better understanding of your client's eating habits and also allow you to design a program catered specifically to their nutritional lifestyle.
Food for Thought – Scope of Practice and the Personal Trainer
Are you allowed to talk about nutrition with personal training clients? If you are, how much is ok? And what is ok? Nutrition is gray area in the fitness industry… Get all the details you need to know in this post and see if you agree!
Business & Career
Starting a Fitness Facility in a Small Town
Small towns have pros and cons for fitness entrepreneurs. Are you a fitness professional living in a small-ish town? Do you have the desire or dream to open a studio or gym? Are you afraid a small town may limit you? Small towns might have limitations in some respects, but there is also great potential.
How to Make the Most of a Personal Training Internship
Most students go through an internship type experience in a college program. But what about those who have never had the opportunity to intern somewhere before going out into the world? It's not too late! You can always participate in a fitness or personal training internship outside of a formal school program. Whether you have one in your future or want one, here is how to make your time (and theirs) worthwhile.
Personal Trainer Professionalism
Most trainers have the basics covered. The certification test has been passed with room to spare. The social media pages stay active to get the word out. Maybe business cards find their way into the hands of prospective clients. A business plan sits drafted in a Word doc. That's important groundwork.
Get Hired and Succeed as a Group Fitness Trainer
Do you love group energy? If you're looking for a place to inspire small groups with your personal training skills, check out Studio Thrive in Laramie, Wyoming. Their business model centers around Group Training HIIT Classes. Shea Ware, MS who is the owner and head coach shares her hiring process and thoughts about being successful with us.
How to Get the Most Out of Being Mentored
Find a mentor by watching the NFPT Live Show on this topic and then learn how to maximize the benefit and keep your mentors close with this blog.

Special Populations
Prenatal Workouts are Missing This Piece
So much attention seems to be focused on pregnant women remaining safely active, staying adequately nourished and hydrated, and preparing for childbirth. What we really need is to zone in on the real-life scenarios that come after delivery, especially in terms of the muscles involved in the tasks ahead. Here is why.
Mirror Exercise for Stroke Rehabilitation and Fitness
An educated and informed personal trainer can be of tremendous help to post-stroke clients. Gym facilities are famous for their extensive array of mirrors on the fitness floors. By taking advantage of this, a trainer can carefully guide a client through the observation process described in this post.