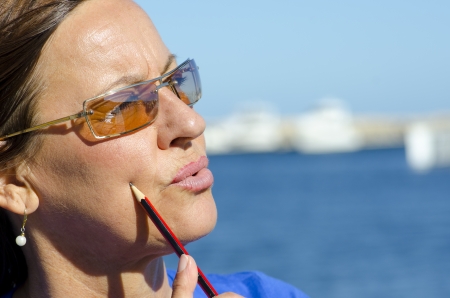 Here it is! The last blog roundup of the year.
Watch instructional exercise videos
Listen to the NFPT Live Show episodes
Catch up with some reading
Get connected with like-minded trainers
Get Fresh Workout Ideas for Tomorrow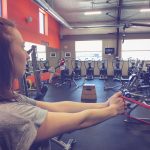 Instructions for Resistance Band Deadlift Row – VIDEO
Instructions for Resistance Band Lunge – VIDEO
Instructions for Resistance Band Shoulder Press – VIDEO
Listen in to the NFPT Live Show
Fitness Accounting and Bookkeeping Foundations – VIDEO or AUDIO
In Episode 24 of NFPT Live we talked about:
Where to start with managing money
Keeping track of client sessions (#s and $)
Recording income for business
Methods for keeping track
Keeping track of expenses for business
Tax Tips for Fitness Instructors – VIDEO or AUDIO
In Episode 25 of NFPT Live we talked about: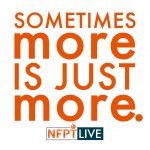 Happy Hormones and Motivation – VIDEO or AUDIO
In Episode 23 of NFPT Live we talked about:
All about endorphins, serotonin, dopamine, and oxytocin
How to boost these hormones
How to increase client motivation
How to increase your motivation as a practitioner
Reducing Stress and Cortisol – Science and Strategies – VIDEO or AUDIO
In Episode 22 of NFPT Live we talked about:
Cortisol re-cap from last week's episode
Exercise can reduce stress, only if you…
How to reduce stress and cortisol once elevated
How to prevent high cortisol and stress
Foods that reduce stress
Identifying hidden stressors in your life
Get the Best Advice Available
Personal Trainer Tips from 2017
At NFPT we are so thankful to have personal trainers ranging from age 18-82 who are willing to share their stories with us. We hope that Personal Trainer Spotlights can be a place for you to find inspiration and a like-minded fitness family.
The Top 10 Blog Posts from 2017
If you missed the Top 10 Posts from the year it's not too late to catch up over the holiday. Get ready because NFPT has an exciting 2018 planned for you. If there are any articles you'd like to see written or topics you want us to cover on the NFPT Live Show this year, get in touch and share your thoughts with us.
Opportunity Awaits You
Medical Fitness – Comprehensive Care for Patients and Clients
The gap between medical treatment and the application of fitness has finally been bridged. As a fitness professional, are you prepared to cross over to new opportunities?
Scientific Foundations for Personal Training
The Effects of Alcohol on Exercise and Performance
Here's the research so you know what to say when this comes up in a client food journal or conversation.
Why Client Screening and Assessment is Necessary
There's a detailed process that personal trainers follow to screen, clear, and assess a client's readiness to participate in physical activity. Depending on the certifying agency's protocols and principles, that process may vary, but most likely includes the following steps…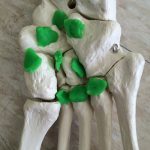 Understanding the Tibialis Posterior Muscle
When a client asks you, "What do you think about arch supports?" You can respond by educating them and connecting them to the tibialis posterior muscle. The tibialis posterior covers a lot of bone in the lower leg making it important to know about. Especially since it is essentially the best all natural arch support for your foot.
Hot Topics in Fitness
How to Get In-Home Personal Training Clients
Every personal trainer has a niche market. Some cater to the recreational gym-goer, while others travel to their clients. Becoming an in-home personal trainer is a great way to target a market of individuals who prefer to exercise in the comfort of their homes, away from the crowds, while still having the benefit of expert guidance in the design and execution of a workout program.
Do Personal Trainers Need a License to Talk About Nutrition with Clients?
Fitness professionals know proper nutrition is an integral part of a fitness program. However, not just anyone can write a diet for their client. Many states require a special license for that. This is a big problem for personal trainers who want to expand their qualifications to include nutrition.
Fun Reads
The BIG Reveal – What a Client Wants
Those who spend a considerable amount of time and money on our services hold the keys to the most valuable knowledge we can absorb as personal trainers. What qualities might a consumer seek in a personal trainer that might not necessarily occur to us?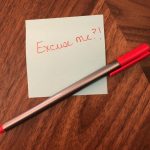 5 Statements Personal Trainers Should Never Say to Their Clients
Here are the top five statements that are guaranteed to offend clients, lose business, and brand you a fool.
Staci Longo – Personal Trainer Spotlight
NFPT personal trainers each have a unique and inspiring story behind their desire to help people with fitness goals. Aside from changing lives with day to day personal training at the studio she owns with her husband, Stasi Longo leads by example in promoting drug-free, all natural bodybuilding. Learn more about this extraordinary woman.