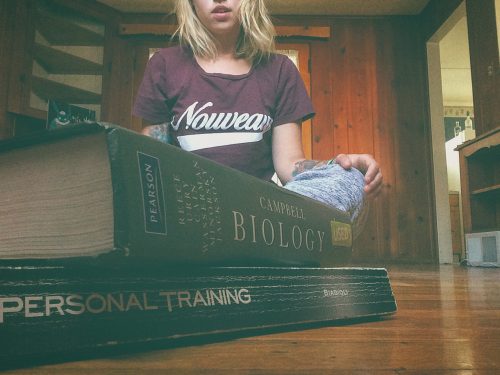 There are some exciting new stories and innovative ideas on our blog this month! A recently certified NFPT trainer telling her exam story, Facebook live episodes if you prefer to listen or watch over reading and a personal trainer who doesn't actually train clients… Quick links to these along with our tried and true business advice and programming ideas are all found below. Happy reading (or watching)!
NFPT Live Episodes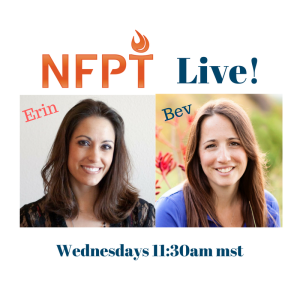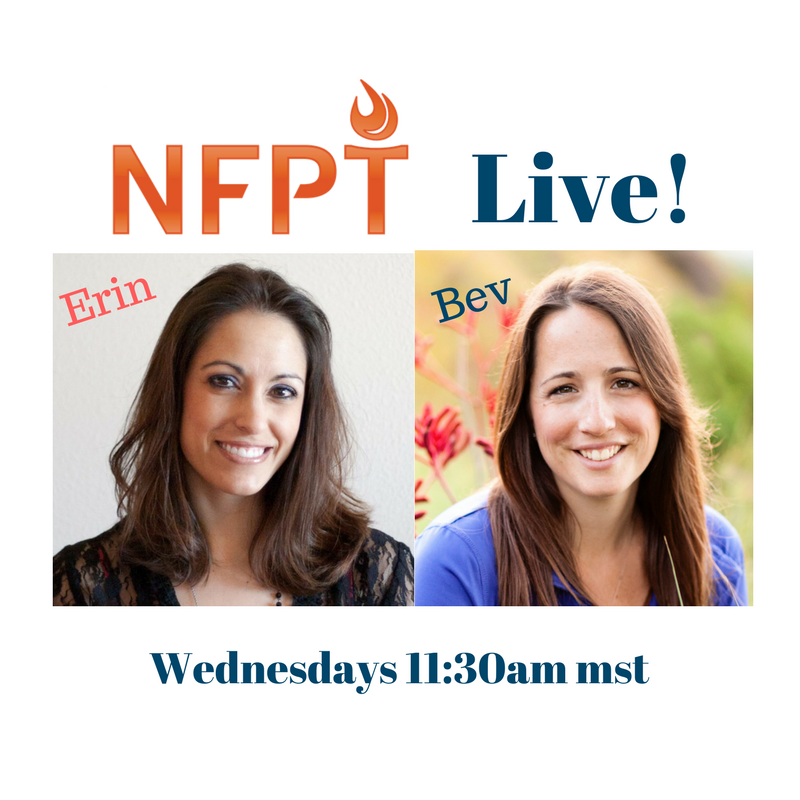 #1 Navigating Fitness Conventions Like Idea World 2017
Fitness conventions like Idea World are inspiring but kind of overwhelming too. Having intentions and goals specific to your career path are key to making the most of your time and money. Join Beverly Hosford and Erin Nitschke, lifelong fitness professionals, and educators to get pumped, sort through possible convention strategies and get your questions answered in this episode of NFPT Live.
#2 Making Fitness Industry Connections
To date, Erin Nitschke and I have never met! In person that is. We connected through email about a year ago, have talked on the phone, shared many ideas and created NFPT Live together. Establishing relationships in the fitness industry with like minded professionals is something both Erin and I attribute our success to. Hear our story.
Exercise Programming from Fit Pros
How to do a Safety Squat
Find out what makes this exercise a great alternative to similar options and how to do it with proper technique.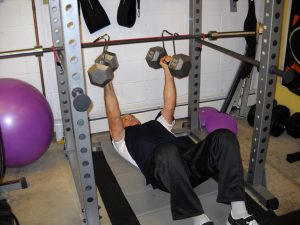 How to do a Floor Dumbbell Press with Power Hooks
Power Hooks are my favorite accessory for any dumbbell pressing exercise. I have actually had people argue that if you can't get a dumbbell in a position to press it you are lifting too much weight. I always ask them if they start barbell bench press by lifting the weight from the floor and muscling it up to their chest.
How to do a Unilateral Band Fly
Can you build strength using resistance tubing or bands? Yes! Some people think that the light resistance bands used for physical therapy and rehab are the only option. Find out about this great exercise, why it's beneficial and how to cue it properly with your clients.
Four Safe Alternatives to Traditional Free Weight Exercises
Free weights propose a risk for injury while machines can be limiting. As trainers we have to weigh the benefits against the risk in order to determine the best exercises to use. I use these four free weight exercise devices and related exercises to get all of the benefits of using free weights while limiting the risk.
Science and Anatomy
Does Exercise Lower or Raise Cortisol Levels?
Are you stressing your clients out by altering cortisol levels during exercise? We all know that there is a sweet spot when it comes to exercise. So, is the "Stress Hormone" cortisol an athlete's friend or foe? The answers may surprise you!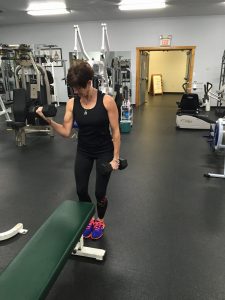 Maximizing Bicep Muscle Exercises
When you understand biceps anatomy and mechanics you're able to cue clients more effectively, address strength imbalances, minimize risk of injury and enhance training results. You can do all of this and more by answering one simple question! How does changing your grip effect a biceps curl? This is a common question both personal trainers in my workshops and clients ask me.
What I Wish I Knew My First Year As a Trainer…
Look Back to Move Forward and Succeed as a Personal Trainer
I wanted to go from crawling to walking overnight during my first year as a personal trainer. What I mean by this is that I felt I needed to know everything pertaining to personal training that there was to know. I felt that I had to know every working muscle in the body and all the correct foods to eat and their nutritional properties. These are just some of the struggles and worries placed on myself during my first year as a certified trainer.
Business & Career
Taking Care of Business – Resources for the Fitness Entrepreneur
A fitness entrepreneur is the latest and greatest term to describe a personal trainer who runs their own business. It sounds glamorous and edgy. To earn this title you need to put in a decent amount of work. It requires more than being in shape and inspiring others. Being a successful fitness entrepreneur requires you to go the extra mile and understand the workings of owning a business.
Twitter Fitness Accounts to Watch
No matter how you feel about social media, there's no denying its influence (especially in customer-service situations) and its power to connect. Having said that, tweeting is not for everyone. And that's okay. But, if you're one of millions who communicate in 140-character bursts, or would like to get started, there are some successful fitness-related Twitter accounts to look to for examples or as springboards for ideas.
5 Quick Tips for Top Notch Personal Trainers
It's the small changes that make a big impact on your business. You know this to be true with your clients. The little tweaks they make to their lifestyle have long-term, lasting effects. Here are five tips you can easily implement into your fitness career/business now. Find one that resonates with you and take a step ahead of other trainers today!

Interesting Advice
Taking the NFPT Personal Trainer Exam
A real story from a recently certified trainer! "This month I officially became an NFPT Certified Personal Trainer. Even though I had my fair share of forehead slapping moments while preparing (I will share those in a moment), I really enjoyed the process."
5 Ways to Mentor New Personal Trainers
Being a mentor can be casual or formal. It can take up a little time or a lot. There are many different ways to inspire trainers who are new to the field. Perhaps you still feel fairly new yourself? Or maybe you feel comfortable and it is time. Time for you to step up and become a mentor.
Why Clients Drop Their Personal Trainer
Why do clients drop their personal trainers? This question stays on the minds of new trainers everywhere. Some of the obvious reasons trainers get dropped are flirtatiousness, lateness, or a stagnated/unchanging workout routine. But there are some reasons that might be surprising.
Personal Training and Fitness Freedom – 4th of July Special!
What does freedom mean to you? It rings differently for each person. What does freedom mean to a personal trainer or fitness fanatic? There are many definitions. Hint: finances to flexibility are two of them… Find out the other six!
Personal Trainer Spotlight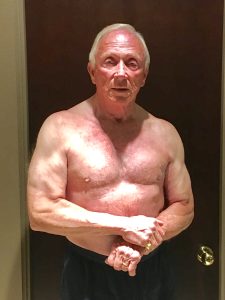 Cal Hartman – Personal Trainer Spotlight
Cal is not your average personal trainer. He doesn't have a schedule or regular clients and he likes it that way. Cal serves as a "poster child", an advisor and role model for the clientele at the gym he belongs to in Palm Springs, CA. At the gym where he works out other trainers often point to him and say, "See that guy? He's 78 and has been working out for 50 years."