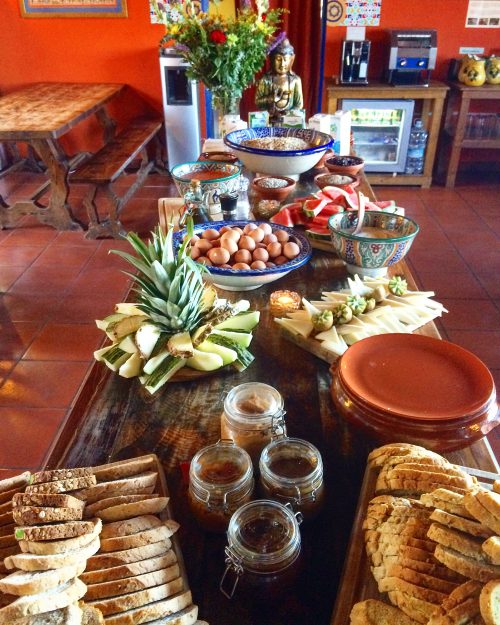 The NFPT Blog is the home to exercise instruction videos for watching, audios for listening to and of course plenty of reading. If you're interviewing for a new job or know someone who is, check out the golden advice in our posts that share all you need to know to land the job you want… Get inspired by trainers who are moving and shaking up our industry and take your career to the next level with priceless business tips.
Using Social Media to Keep Fitness Clients Accountable During the Holidays
There's nothing like a few holiday buffets and travel plans to threaten clients' progress towards their fitness goals. But what if we started using the most available and immediate tool we have to support and encourage better accountability through the holiday season?
How to Get Ahead as a Trainer
Get More Personal Training Clients – Communicate Better!
Effective communication goes beyond talking and listening. It takes into account the situation and the specific person you are in conversation with. Personalized communication can build business and customer loyalty or break it down. Poor service or lack of results isn't always what sends clients screaming for the exit. It's often the quality (or lack of quality) communication that robs a business of a healthy bottom line.
Let's take a look at why communication is important for personal trainers and how to improve upon the skills you already have.
The Four C's of Personal Trainers
If you were embarking on a new workout program, what qualities might you seek in a personal trainer? Does your current level of professionalism fit into such criteria? In other words: Would you hire "you"?
Years ago, as I contemplated branching out within my fitness career, adding personal training to complement my group-exercise teaching, a co-worker offered me one of the best pieces of advice I have ever received.
Her words were simple yet to the point: "Clients don't care how much you know, as long as they know how much you care."
Listen In
Our NFPT Live Show is on Episode 17 and ideal to listen to on your commute to work, on a run or in between client session – no eyes necessary!
How Does Caffeine Impact Your Personal Traning Clients?
Caffeine can be good or bad depending on the person, the situation and the goal. Update your knowledge about this drug of choice and how it plays into fitness.
Sleep Secrets and Science for Your Fitness Business
Lack of sleep can sabotage your efforts toward getting people healthy and your ability to run a successful business. Make sure you're getting the sleep you need and then check in on your clients. One poor night of sleep has lasting effects. Find out why as we talk about circadian rhythm, cortisol's effect on both sleep and exercise, and what adenosine does. Refresh your physiology knowledge and start sleeping better soon.
Sleep Secrets and Solutions for Your Fitness Business
What if a sleep habit is the one thing holding your client back from better health? Changing one small habit can sometimes be the root of all change. Getting a quality night of sleep positively impacts the ability to choose healthy foods and provides the energy to exercise. In many cases, a rested mind is where our motivation to get moving comes from.
Help your clients get more sleep with these science-based solutions and strategies. Join our sleep group to get support and invite your clients.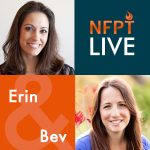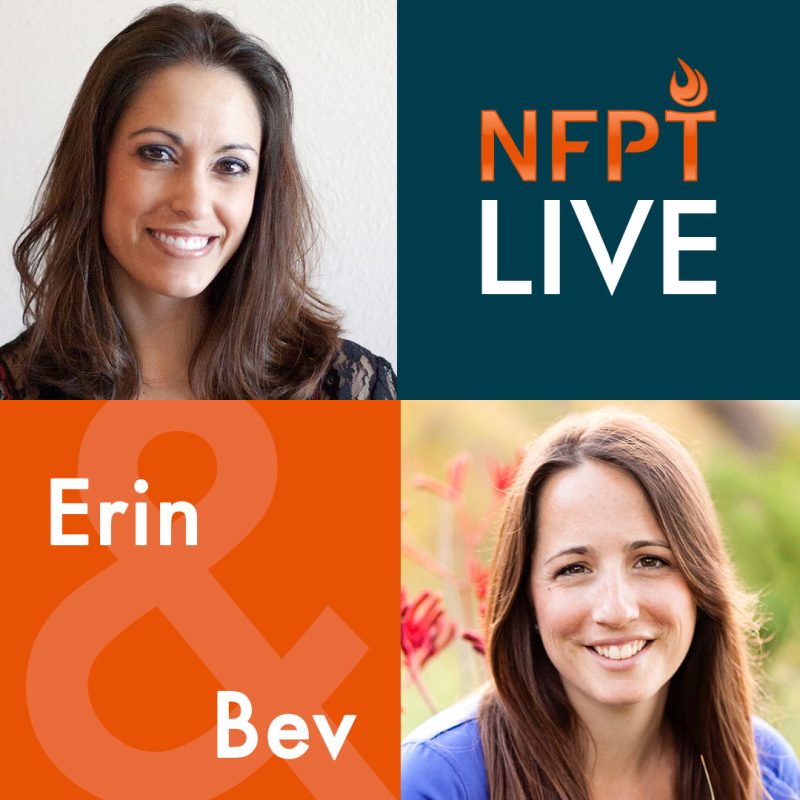 Get Fresh Workout Ideas for Tomorrow
Help Clients Beat a Bad Mood with this 10-Minute Workout
Exercise has been shown in numerous studies to be an effective reliever of stress, anxiety, and depression. Exercise releases the feel-good chemicals in the brain called dopamine and serotonin that improve mood and help fight mental health disorders. Some experts even believe that exercise is as effective as prescription drugs to treat anxiety and depression.
You and your clients don't always need a long strenuous training session in the gym to reap the rewards of the mood-boosting effects of exercise. Just a 10-15 minute workout or fast-paced walk around the block can have marked effects on feelings, attitude, and mood.
Align Yourself with the Best Option: The Loaded Carry
If I had a dime for every client who has ever told me she doesn't want to "bulk up", I would probably be writing this article from a remote tropical island somewhere in the South Pacific instead of at a desk in St. Louis!
A great deal of misconception surrounds the notion of what exactly occurs when one embarks upon "strength training"; many individuals do not realize the positive long-lasting benefits that in reality have little to do with becoming the next greatest international bodybuilder.
Fixed Plane or Free Motion Training?
Most personal trainers love free motion exercises over fixed plane machine exercises because they allow a lifter to move the resistance freely through space, which offers an advantage. Moving a weight freely through space requires stability and control. This action helps to place a demand on the stabilizer and assistive muscles along with the prime mover being targeted. Machines generally travel in a fixed plane and rely much less on the muscles used to stabilize the joint.
Is one better than the other? If not, how can we utilize them each to their greatest potential?
Nutrition
Business and Career Support
How to Ace a Personal Trainer Interview
You landed an interview. Now what? Interviewing for a new position isn't the most relaxing experience and preparing for it can be a real challenge when you don't know what to expect. Get interview advice geared toward your career as a personal trainer.
Fun Reads
Working with Special Populations as a Personal Trainer
If you're looking to expand your career, education and be more successful as a fitness professional there is a lot you can learn from listening to this interview. Carol Michaels is someone to model yourself after and her advice is timely for the future of the fitness industry.
Personal Trainers and National Alzheimer's Disease Awareness Month
Being a personal trainer, maybe you know someone with Alzheimer's disease. If not, it's probable that several of your clients do and that they are impacted by the symptoms deeply. It may be time to ask around so that you can create a ripple effect outside of your regular personal training sessions. Spread the good news. There are ways to embrace our aging population exercising with Alzheimer's disease.
Help Your Pregnant Clients Sleep Better
Disturbed sleep is a common pregnancy-related issue experienced by 78% of pregnant women. If your client is not getting enough sleep, it leads to other issues that could make her pregnancy uncomfortable and almost unbearable. Plus, immunity weakens, concentration becomes more difficult, and moods fluctuate when sleep deprived. Help your pregnant clients learn about better sleep during pregnancy with this information. Some of these tips are useful for all your clients.
Ian Scott- Personal Trainer Spotlight
Ian Scott has been working out for 60 years and certified with the NFPT since 2012. His training philosophy is one to model because Ian gets results and maintains a strong client base at 80 years old. He also recently bench pressed 253 lbs. to take the record for the 80+ age category. In fact, Ian holds Six World Records in lifting and bodybuilding that have still not yet been beaten and he is still modeling on occasion.
Integrating Sleep and Exercise for Mutual Improvements
Can counting your ZZZ's benefit athletic performance, or does exercise facilitate a better night's sleep? An inability to sleep and sleep well is a pervasive health concern in our society today. Although every scientific detail of how sleep regulates normal hormonal and metabolic processes is not yet completely understood, we must recognize the mounting evidence that physical exercise is an effective and drug-free way to manage both the quality and quantity of overnight rest.
5 Tips to Keep Personal Training Clients on Track During the Holidays
How do you limit the overindulgence associated with the holidays without being the Grinch that steals all of the fun out of the holidays? The holidays are meant to be a festive time of year. Life is to be enjoyed but moderation is the key to a happy and healthy life. As personal trainers, we are entrusted to provide sound health and fitness advice and to improve the quality of life of our clients.