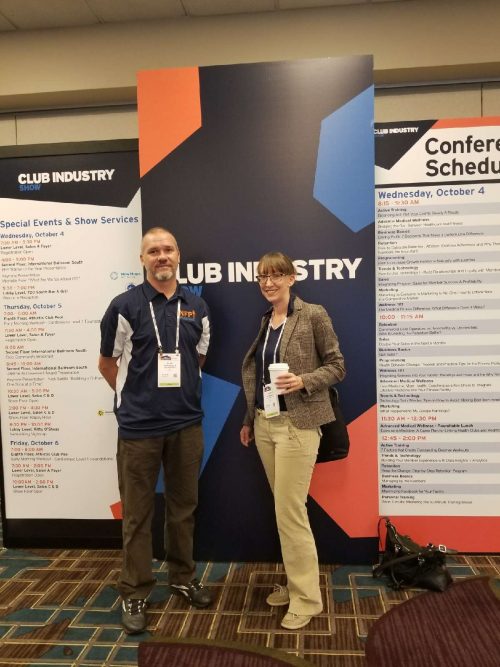 The NFPT Blog is the home to exercise instruction videos for watching, audios for listening to and of course plenty of reading. If you're interviewing for a new job or know someone who is, check out the golden advice in our posts that share all you need to know to land the job you want… Get inspired by trainers who are moving and shaking up our industry and take your career to the next level with priceless business tips.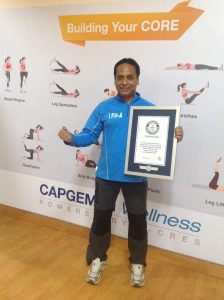 How to Get Ahead as a Trainer
NFPT Trainer Sets World Record
How many people have you had in a group fitness class at the same time? How about nearly 5,000 !?!? Prakash Kumar Prasad is an NFPT Certified Trainer living and practicing in India. He gathered the most people exercising to a fitness video at multiple venues and was awarded a Guinness world record. Read all about this awesome achievement!
Navigating a Trade Show – A Club Industry Experience
When attending a trade show there's planning involved, if you're going to do it right. Recently, we (Billie and Angie Pattengale from NFPT) attended the Club Industry Show in Chicago (October 4-6, 2017), and we took our own advice…
Stephen "Hercules" Dassin – Personal Trainer Spotlight
Stephen is a NFPT certified trainer, track and field coach, humanitarian, and intellectual with 15+ years experience in the areas of health and fitness. His alias "Hercules" stems from the fact that his physical and mental strength is unmatched and his passion for fitness is unparalleled. Check him out.
Listen In
Our NFPT Live Show is on Episode 17 and ideal to listen to on your commute to work, on a run or in between client session – no eyes necessary!
Four Things That Are Making People Fat
You probably know about these four fat loss factors. Tune in to expand your understanding of how they prevent you from helping some people lose weight and stay healthy. We talk about physiology, psychology, training strategies and more in this episode of NFPT Live.
Rotator Cuff Exercises and Personal Training Strategies
The rotator cuff has four muscles and enough motions, exercises and stretches for us to talk about it for 45 minutes! Get caught up on anatomy, exercises and training strategies with this episode of NFPT Live.
Touching Personal Training Clients
You might like touching people – or not. Your clients might like being touched – or not. There's a lot to think about when it comes to this topic. Touching clients could help your business or hurt it. Consider how touch fits into your personal training sessions and profession as we discuss the following…
How to Fire a Personal Training Client
Somebody has to make the first move when a relationship isn't working. It's not always the client who bears the burden of walking away. Sometimes the personal trainer needs to be the one who cancels all future sessions together. There are many reasons why it might be necessary to fire or let go of a client and there are a few different ways to do it.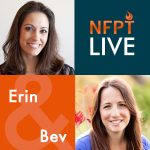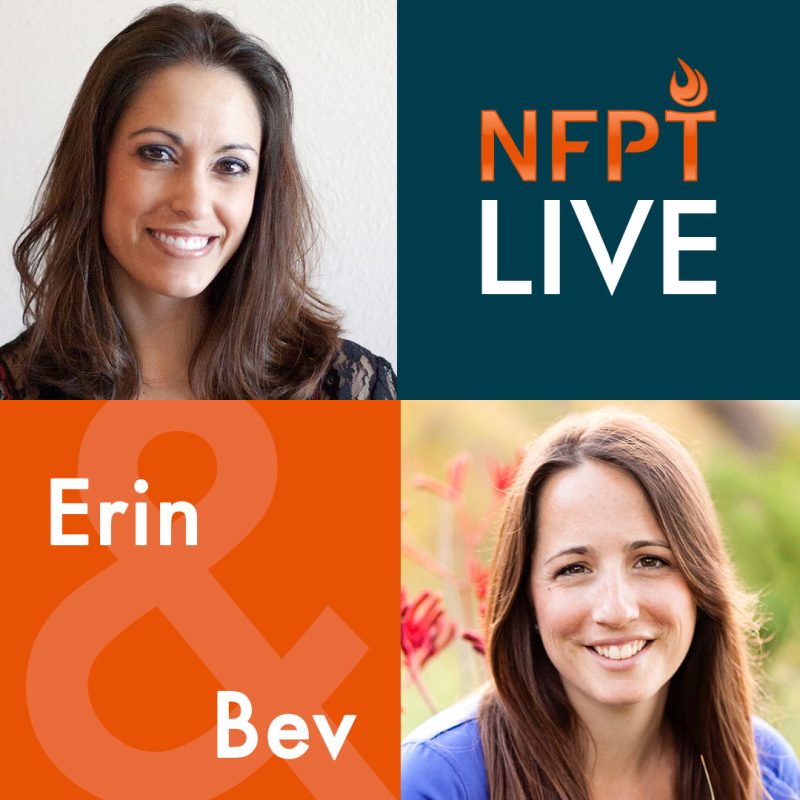 Get Fresh Workout Ideas for Tomorrow
Advanced Suspension Strap Lunges – VIDEO
Get tips and form cues for doing suspension strap lunges with clients. Refresh your knowledge about this exercise and see how another trainer teaches it.
How to do Kettlebell Swings – VIDEO
Get tips and form cues for doing kettlebell swings with clients.Refresh your knowledge about this exercise and see how another trainer teaches it.
Breast Cancer and Posture
Cancer surgery and treatments can negatively impact body posture of breast cancer survivors. Studies have shown that if you have breast cancer surgery and treatments, you are more likely to have faulty body posture. Advance your knowledge about special populations by learning from Carol Michaels, our Cancer Recovery Specialist.
Nutrition
Everything You Need to Know About Food Journals
As fitness professionals, our job is to help our clients achieve results. A large part of their success depends on their nutrition and although prescribing specific meal plans may not be in the scope of our practice, getting our clients in the habit of journaling their food intake is something we can all do to help our clients achieve positive outcomes.
Business and Career Support
Personal Trainer Interview Questions – What to Anticipate
Sometimes the hardest part of an interview isn't the real-time interview itself; it's the frenzied guessing game we play in our minds as we attempt to anticipate what we may be asked. So, the lesson here is to keep calm and stop creating unrealistic hypothetical scenarios in your mind about what will or won't happen during your next interview. Let's put some of the mystery and concern to rest.
How to Prepare for a Personal Trainer Practical Interview
Interviewing for fitness professional positions can and does look similar to interviewing for other types of professional jobs. For example, if you're interviewing for a faculty positon, you will likely be asked to give a teaching demo. The same is true for a fitness position.
Personal Trainer Interview Attire – What to Wear
When interviewing for a personal trainer position at a new facility or gym, the "what to do" and "how to prepare" questions dominate a candidate's mind. Perhaps the most perplexing question I hear from students is, "what do I wear to an interview". The answer isn't as cut and dry as it is for other professional business settings because a personal trainer interview typically includes two phases.
Starting a Niche Gym
Gyms come in all shapes, sizes, and services –  from big box gyms to small-town studios and traveling personal trainers specializing in "at-home" workouts. If you are interested in carving out your own niche to offer unique services to a specific audience, get ready to learn some valuable tips and tricks to lay the groundwork for your business.
What I Wish I Knew My First Year as a Personal Trainer
Get ahead faster in your career by learning lessons from those who have gone before you and succeeded. Every mistake ultimately leads to the next step in ones journey and it also paves the way for others to benefit. NFPT's blog series What I Wish I Knew My 1st Year as a Personal Trainer is a collection of articles written by NFPT certified personal trainers who share their most valuable lessons by story telling.
Fun Reads
12 Ways to Tell If Your Personal Trainer is a Waste of Money
As sad as it makes me to state this – "anyone can be a personal trainer". This statement is perceived to be "true" on two levels. First, there is a lack of regulations governing licensure requirements in terms of who can and can't call themselves a personal trainer. In other words, there's no law that says "to be a personal trainer, one must possess X, Y, and Z." Second, this statement, unfortunately, is reflective of a misguided perception of the industry.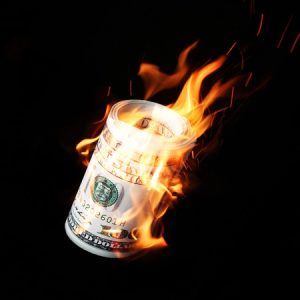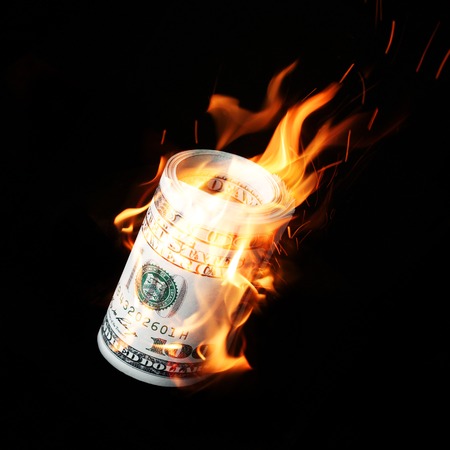 Cross-Cultural Personal Training
Learn to become a culturally diverse personal trainer by creating a "melting pot gym" for new clients whether or not foreign travel is within your grasp.
No Pain No Gain? No Way!
"Part of what makes an athlete an athlete is the ability to play through pain." DO YOU AGREE? This statement was made by Brian P. McKeon, Boston Celtics chief medical officer during an interview. Get updated on the research and findings behind pushing athletes too far so you can educate your community of coaches and be a team player.
The Three P's of Music Licensing for Fitness Instructors
Music makes fitness fun, but it can get you in trouble if you don't understand music licensing. If you use music while you're getting paid then tune in and turn up the volume! Here is a brief overview of what every group exercise instructor and personal trainer should know about music.
What to Expect When You're Expecting to Take a CPT Exam
To some, becoming a Certified Personal Trainer sounds like it's a breeze. Trainers workout frequently, maintain excellent health, and all of their friends ask them for fitness advice. How hard could it possibly be? Here's what you need to know when prepping to get certified.