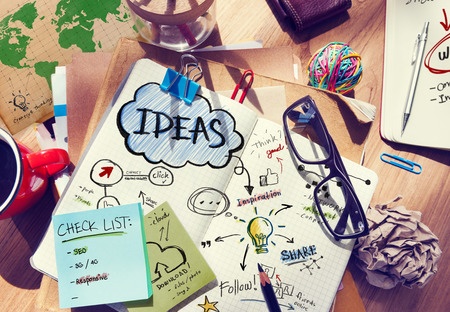 There's something for everyone on the NFPT Blog this month. Even if you don't have time (or don't like) to read. Listen to reruns of the NFPT Live Show on your commute to work or while during cardio.
If you've got 3-5 minutes right now, scroll on down and find something to fuel your fitness passion. Read a blog or watch one of the exercise videos our contributors have prepared for you. If you like something, share it with your peers.
Why Our Profession Exists
Evidence-Based Approach to Fitness Programming
There's always something new to learn about exercise. Which is why many of us love this profession. The human body has many mysteries to uncover through both science and experience. The science and evidence behind exercise supports your mission and business as a personal trainer.
Norm Cates Celebrates a Lifetime of Achievements
On October 5th Norm Cates will be receiving Club Industry's Lifetime Achievement Award and will celebrate the 25th anniversary of the Club Insider publication. Both Club Industry and Club Insider are companies to know about in the fitness world – they keep club owners, operators, and employees connected, up to date and thriving. Norm is at the heart and was at the start of this mission.
Back to back career accomplishments like these don't happen overnight. And they are just a drop in the bucket of what Norm has done during his fitness industry life. Daily actions that are simple and consistent lead to monumental moments like these.
An NFPT Role Model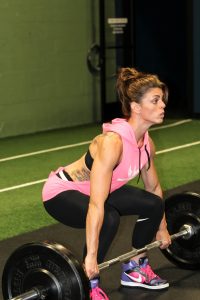 Krista Noble – Personal Trainer Spotlight
Krista is a bartender turned Elite Personal Trainer and Personal Training Director at Body Renew Fitness. She has 5 years of industry experience, a neat story, and many words of wisdom.
Did You Know?
About NFPT: A Road to Recovery that Advanced an Organizational Mission
It was 1978, Staff Sergeant Clark was leading his squad on a training exercise in a remote area of Camp Pendleton, California. Their mission: combat readiness. Their training weapon: .50 caliber rifles. Clark established the site, weapons ready and training underway, like any other day. Find out how this story became what NFPT is today.
How to Bring Mindfulness to the Gym
Incorporate mindfulness into your personal training to make your job easier and the training more effective for your clients. Get some simple ideas to use in sessions today!
Listen In
Our new NFPT Live Show is on Episode 11 and ideal to listen to on your commute to work, on a run or in between client session no eyes necessary!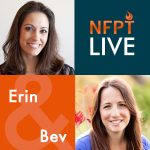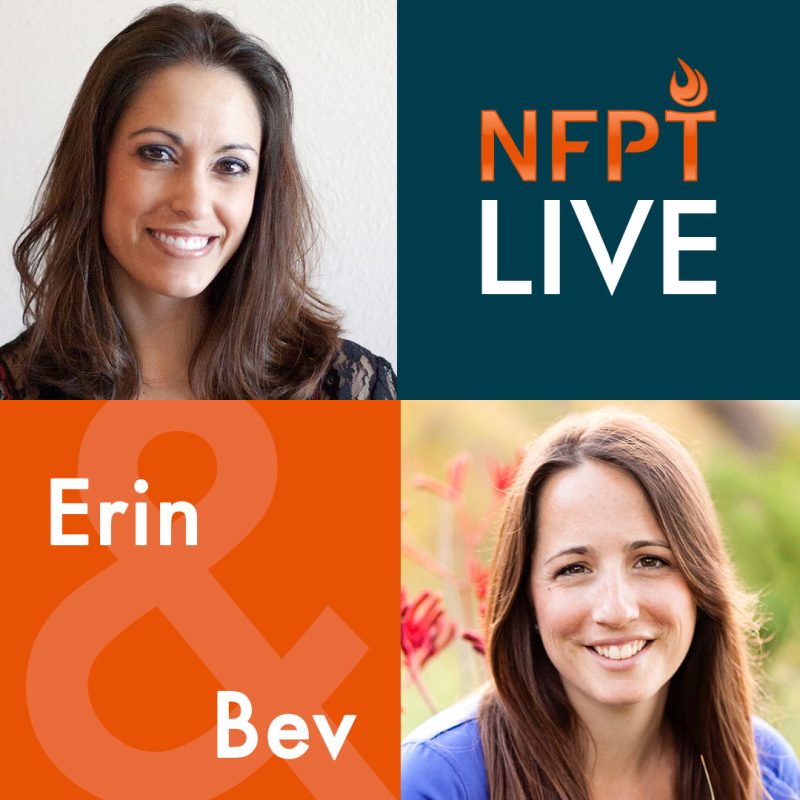 The Key to Personal Training Client Retention
Keep the clients you have so you don't have to find new ones constantly. That's client retention. It benefits your fitness business and helps people with consistency and results.
Navigating the First Personal Training Session with a New Client
Your first session with a new client determines whether or not there is a second session. It can be stressful and feel like a lot of pressure trying to meet the expectations of someone you don't know.
Mock Personal Training Interview
Don't tell me, show me. Many personal training employers want to experience a sample of your personal training style and methods. If not for a hiring decision than to know what to expect when you bring clients to their gym. The information we cover in this show is valid in an interview and outside of one (when training clients). Sharpen your skills with us!
Get Fresh Workout Ideas for Tomorrow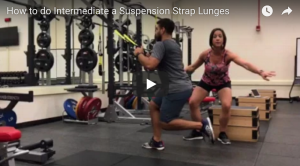 Suspension Strap Lunges for Beginners – VIDEO
Suspension straps provide a great modification to lunges for the beginner or someone rehabbing. Even though lunges are a tried and true exercise for personal trainers and fitness fanatics, not everyone can start with them.
Intermediate Suspension Strap Lunges – VIDEO
What can you do to up the ante once clients have become comfortable with their beginner suspension strap lunge? Of course, you could simply remove the straps and have clients continue to work on static lunges without any equipment, but it is nice to spice things up a bit while also giving clients a progression with the tools they've already become comfortable using.
Clients and Combat Training – Presenting Krav Maga
Offering a client the opportunity to become a human walking weapon simply through proper training might open up new doors for personal trainers seeking to expand their repertoire. Krav Maga is the avenue to follow.
30 Minute HIIT Workout Using Tabata Protocol
Lately, many clients, and heck, even myself, have found our busy schedules are interfering with our longer workouts, so we've been exploring more HIIT (High Intensity Interval Training) protocols in order to meet and/or maintain our workout goals. If you have a client who cannot commit to a one hour session, don't let them slack off until they can pencil you in. Get them in for 30 minute sessions with great routines that play with different work to rest ratios.
How to do the Renegade Row – VIDEO
When it comes to core training, the exercises that impress me are not the crunches or the Russian twists but rather functional exercises (exercises that are actually good for you and your back). Functional exercises that resist movement and rotation at the spine are top of my mind for helping clients achieve a stronger core.
Nutrition
Fermented Foods for a Fit Gut
Your clients can tone their abs and feel more positive about exercise in general by incorporating fermented foods into their routines. Share the good news! Did you know that the human body consists of a greater number of bacterial cells than animal cells? You can thank your gut for that!
Business and Career Support
3 Questions Personal Trainers Should Ask Their Clients
You probably ask clients about food, sleep, perceived exertion and energy levels at each session. What about getting feedback about yourself? If you just cringed, you are like many personal trainers. Nobody likes to ask for compliments or worse – criticism. But, it's necessary when you are running a business based on customer satisfaction and results. Are you asking these important questions?
Top Five Marketing Strategies for Personal Trainers
Getting new clients is one of the most challenging aspects of the business that I hear about from other personal trainers. As trainers, our skill sets and our passion revolves around coaching people to become the best versions of themselves possible. Sometimes we focus so much on the training portion of the job that we neglect the most important part of any business…getting clients.
Expanding Your Skills as a Fitness Professional
Finding new and innovative ways to sharpen our professional skill set and stay abreast of new developments, research, and training techniques is essential in the rapidly evolving field of fitness. This is hard to accomplish when the work schedule personal trainers and other fitness professionals keep is demanding and dynamic. Being a professional in the fitness industry is challenging – especially if you are new or semi-new to it. Get some simple tips here, now!