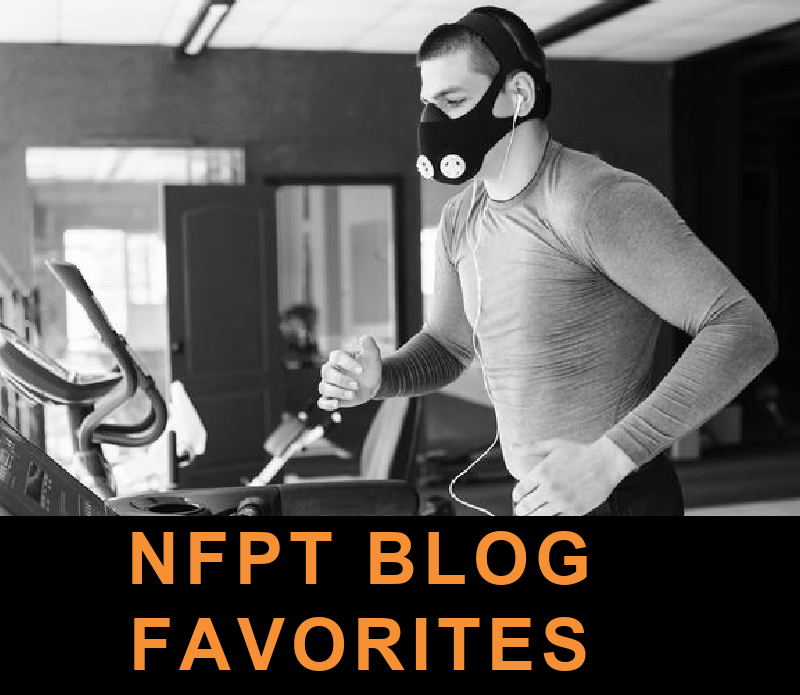 I am excited to see such a wide range of topics emerge from our July blog contributions and to also find that this month's favorites were reflective of that variety. Mid-summer interests included helping cancer patients mitigate lymphedema to the need for fit pros to become mindful of inclusivity and diversity issues as they relate to fitness. If you weren't able to keep up with our daily blog offerings this month, below is the most read NFPT blogs for July 2020:
If you've ever trained a pregnant client (or had a client become pregnant in the course of your training relationship), you may have accurately gauged her to hold some common misconceptions about pregnancy and exercise. Our pregnant clients can benefit greatly in many areas with proper exercise guidance. Here are some common myths that you can be prepared to dispel for these ladies.
This is certainly a worthy read given how many of us are required to wear masks in fitness facilities right now. Not all masks are created equal, and when it comes to exercise, when breathing needs to be prioritized and sweating can become problematic, it's good to know what your best options are for you and your clients.

I don't know about you (or your clients) but I'm definitely one of those people who likes to run fast and for a short time. Call it genetic predisposition. Not everyone is built this way obviously, and many tend towards slower more endurance-focused jogging. But for those who are like me, it turns out slowing things down dramatically has many benefits that I think you'll find surprising. I know I did!
The words "Power Training" for some can evoke images of Olympic lifters performing power cleans or perhaps others envision explosive box jumps to 5ft high boxes. While these certainly do qualify as power training exercises, there are plenty of other movements that can and should be incorporated with our general fitness clients, and most especially, middle-aged adults who stand to benefit the most from training these Type II muscle fibers. Find out why.
If you have never heard of trigger points, well, it's time to dig into this article. If you have heard of them, and perhaps even use the term fairly loosely, throwing it around any time your clients have a stiff muscle, then you'll appreciate the clarification and elucidation this blog will provide!