The month of May ushered in slightly warmer weather for those of us in a temperate climate, more gym openings, and eased restrictions, and a slight uptick in energy and excitement around the fitness industry with the slowing down of the pandemic. We're eager to get back to work and leave the negative consequences of this year behind us!
Now that more folks are going back to the gym, the question of tax exemptions and health insurance incentives may come up. We also wanted to know more about loss of internal hip rotation—a bigger problem than we probably thought—and how to program a quick bodyweight workout for our clients still working out at home. And let's not forget the feel-good entries of celebrating professional trainer milestones and learning from the silly mistakes we make as fitpros! Read on!
"Is my gym membership fee tax-deductible?" This inquiry pops up more often than one would think. Before giving clients an automatic answer, it may help to brush up on current tax laws that govern the world of fitness and advise clients on gym membership deductions.
The majority of fitness center attendees come out of a personal desire to either improve or maintain current states of wellness. There remains no doubt as to the fact that a fit body can ward off many illnesses, which are both incidentally bothersome as well as potentially life-threatening. While very important to successful longevity, the IRS takes a more general approach to health maintenance when it comes to tax exemptions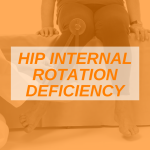 A body lacking internal hip rotation is like a car with no back wheels. Sure, it might keep going, and even steer, but it's gonna do some damage along the way. In the human body, that missing ROM (range of motion) is often a significant contributor to back, hip, and knee pain. Unfortunately, promoting this important movement in our bodies has often gone out the window in favor of external rotation exercise (think pigeon pose or butterfly stretches), and I'd like to suggest something that could change your life, or at minimum, your functionality, as it has many of my patients in my Sports Chiropractic practice: Achieve healthy internal hip rotation.

Studying, getting certified, and obtaining continuing education credits (CECs) are all part of being a successful fitness professional. But some things can only be learned from experience…i.e., mistakes. With the help of long-time Fit Pros and NFPT staff writers Dr. Erin Nitschke, and Kim Becknell Williams, and a story of my own, we want to help new and aspiring personal trainers, coaches, and fitness instructors avoid some mistakes. Hopefully, you can laugh with us, and not at us.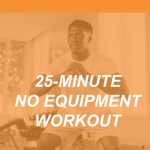 A workout doesn't have to be lengthy or involve expensive equipment to be effective, fun, and functional. There are times when a no-equipment bodyweight workout is just the right approach for a client who is just not feeling the weights, or who is headed out on vacation. This no-equipment workout has many positives: it's portable; it's fast; it involves multiple joints and muscle systems; and it involves all three planes of motion. Try it out with your clients at your next session or send them on vacation with a ready-made plan.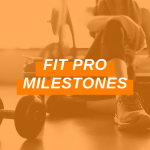 If you've been in the fitness industry for a year, you know that's a milestone: many, many green fitpros burn out quickly or discover fitness is not the career for them. If you make it to five, or even 10 years, as a personal trainer, well then you deserve a very hearty congratulations. Here's what our author Kim Becknell had to say about her training milestone:
"Ten years is a lot of time. May 13 marks my ten-year anniversary of getting certified to be a personal trainer. Education is so important, but experience has also taught me a lot beyond the books. Walk with me as we look back over the years…."