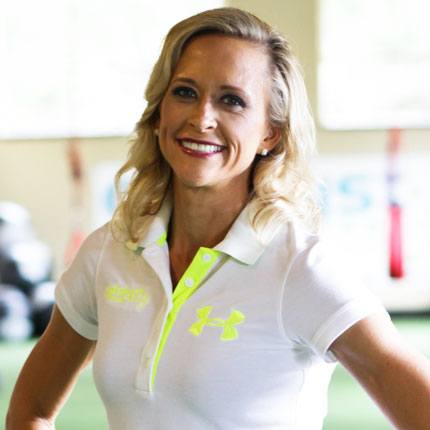 We are so excited to be able to bring to all of our NFPT fans an exclusive interview with this year's PFP Trainer of the Year, Valorie Ness.
NFPT: Thank you so much for the opportunity to speak with you and ask a couple questions. First we'd love to hear how you feel about being the 2013 PFP Trainer of the Year?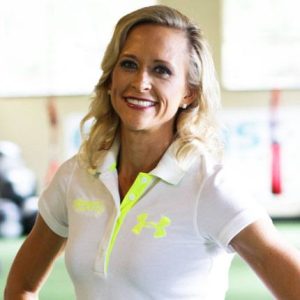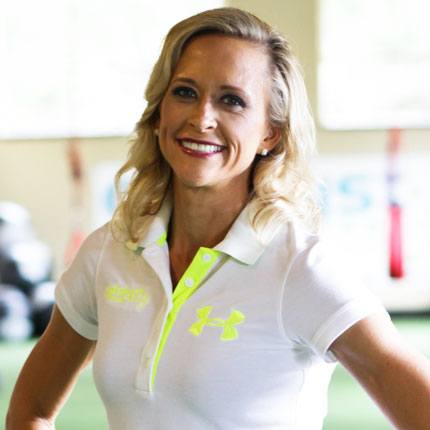 Valorie: I am truly honored to be representing PFP and the personal training industry for 2013 as a leader, business owner, educator, author, and role model. I am humbled to be selected out of over 600 qualified applicants and will use this opportunity to help grow personal training as an industry as a more rounded career. This is an industry that changes lives on a daily basis, 365.25 (Leap Years included!) days a year.
We also have the ability to make a wide reach into our individual communities by donating our time and talents to create awareness and excitement about the benefits of exercise and "movement" and how they improve ones health. After all, "Exercise is Medicine" and we as fitness professionals are in a unique position to be able to educate and help those that need it.
NFPT: Personal trainers really are in a unique position to help others. What do you think separates you from the rest of personal trainers out there to win this award?
Valorie: This is a tough question for me because I do not view myself as someone who is "better" than others. I have always looked at myself as a true "professional" in the fitness industry.
Wikipedia gives the following criteria for a "professional."
Expert and specialized knowledge in field which one is practicing professionally.
Excellent manual/practical and literary skills in relation to profession.
High quality work in: creations, products, services, presentations, consultancy, primary/other research, administrative, marketing, photography or other work endeavors.
A high standard of professional ethics, behavior and work activities while carrying out one's profession (as an employee, self-employed person, career, enterprise, business, company, or partnership/associate/colleague, etc.). The professional owes a higher duty to a client, often a privilege of confidentiality, as well as a duty not to abandon the client just because he or she may not be able to pay or remunerate the professional. Often the professional is required to put the interest of the client ahead of his own interests.
Reasonable work morale and motivation. Having interest and desire to do a job well as holding positive attitude towards the profession are important elements in attaining a high level of professionalism.
Appropriate treatment of relationships with colleagues. Consideration should be shown to elderly, junior or inexperienced colleagues, as well as those with special needs. An example must be set to perpetuate the attitude of one's business without doing it harm.
A professional is an expert who is a master in a specific field.
The above points imply that a "professional's" quality of workmanship and service are always on point and that they do so with the utmost care and respect for those that they work with.
To me being a "professional" in this industry means nailing the above seven points not just doing the bare minimum to get by. The vast majority of people that call themselves personal trainers do not even possess a certification let alone a degree in a health related field. For the majority that do obtain a certification, they often do what they need to, to get by.
For example, how many trainers do you know that have one certification and obtain the minimum number of CEC's every two years to get by or even those that just retake the test instead of actually learning something new from a CEC class? Unfortunately, if you run the numbers the above-mentioned type of "trainer" represents the largest portion of our industry. These types of trainers bring our profession and industry down.
Over the last 17 years I have been working to constantly challenge myself to grow as a professional and person. I am constantly studying and challenging myself so that I may better serve my clients, teammates and my industry.
From where I started, I have made significant progress in my career including becoming a National Educator after completing my first Personal Training Certification just 2 years prior, owning my own Personal Training and Performance Enhancement Facility, presenting internationally and being cognizant of always giving back to the community I live in through fundraisers, charity events and race sponsorship.
Check back next week for the rest of our exclusive interview with Valorie where we will hear what motivates her as a trainer and her story of becoming one.
Part 2 of Valorie's interview is here.