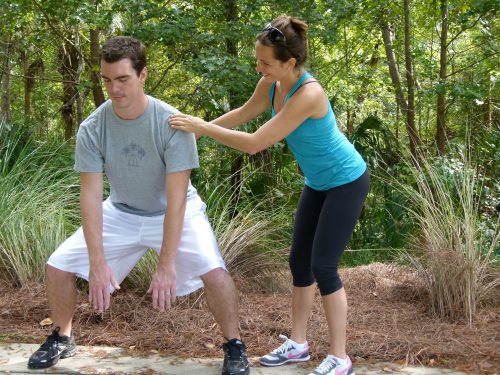 Whether you squat with knees over the toes or not depends on multiple factors. Health history, past exercise experience, current health condition, goals, and biomechanics all play into the big decision of how to squat.
Watch the episode to hear a full-circle discussion on this topic.
In this episode we talked about:
History of Knees Over Toes Thinking (

2:15

)
An Effective Cue (

4:20

)
Have Clients Squat with Cues to Observe Natural Patterns (

5:12

)
Create Body Awareness (

6:00

)
Look at Limb Length (

7:00

)
Audience Feedback (

10:28

)
Teach the Hip Hinge (

11:20

)
Avoid Excessive or Premature Knee Movement (

14:25

)
Look at the Individual (

16:10

)
NFPT Live Episode #49

Some of our viewers said:
I have been told do a squat like your sitting on s chair behind you.
"Keep your squats low and your standards high"- Anon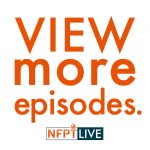 [info type="facebook"]If you're an NFPT trainer, join the Facebook Community Group to chat with other trainers. If you're not, come talk with NFPT here, like our page, and get updates on when we go live weekly.[/info]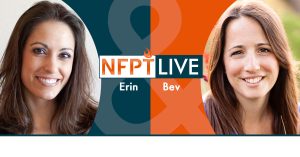 Next Week: Don't Do These Things at the IDEA World Convention – Ep 50
Subscribe to our Live Show on FaceBook to get updates when we're on or mark it on your calendar so you remember to tune in. We'd love to have you on the show Wednesdays at 9 am PT, 10 am MT, 12 pm ET.