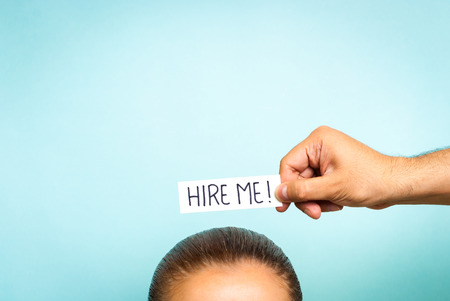 Sometimes the hardest part of an interview isn't the real-time interview itself; it's the frenzied guessing game we play in our minds as we attempt to anticipate what we may be asked. So, the lesson here is to keep calm and stop creating unrealistic hypothetical scenarios in your mind about what will or won't happen during your next interview. Let's put some of the mystery and concern to rest.
Generally, the questions you will be asked during an interview for a personal trainer position are not too dissimilar from those you would be asked for other jobs.
First, always be prepared to answer this question: "Why this organization and why this position?" More often than not a committee or interviewer will want to gauge your interest and learn something more about you without asking direct questions.
This question (or versions like it) offer you an opportunity to hit a home run and speak to what attracts you to the organization. This would be an opportune time to discuss what aspects of the mission, vision, values, etc. resonate with you the most and what excites you about the possibility of joining their team.
Be prepared to offer a solid and detailed answer without saying "I like fitness" or "I saw it posted and thought it looked interesting." Trust me, the interview will be over before it even begins if you give a vague and lackadaisical response. The following are questions I've been asked as a candidate or asked of those I interviewed.
Common Personal Trainer Interview Questions
Tell us a little about yourself.
Describe your experience in the industry?
Tell us about your training philosophy?
How do you keep clients motivated and engaged?
How do handle conflict or work with challenging clients?
What do you see as your greatest strength? Weakness?
What are your professional goals you wish to achieve in 5-10 years?
What hours do you prefer to work?
How would your colleagues describe you?
Do you feel drawn to a certain demographic (i.e. Athletes, Young Adults, Special Populations)? Explain.
What would you hope to gain by working here? What can you do for us?
What makes you the ideal candidate for this position?
Personal Training Mock Interview – watch a fitness professional answer these questions live!
In addition to preparing strong answers to common questions, remember to bring extra copies of your resumé and/or a portfolio. Client testimonials are often compelling "extras" and offer something unique to you and will provide employers with a tangible product which displays your work.
What Questions to Ask During the Interview
You made it through the questioning period; now it's time to "cross examine" the committee. This is often my favorite part of an interview because it gives you a chance to learn a little more about the personalities in the room, the culture of the organization, and the expectations the employer has.
During the interview, when you have a chance to ask questions of the panel, ask what their goals and objectives are or if they have a five and ten-year plan. Now is when you can offer some innovative ideas that you spent time nurturing before the interview.
Finally, create a list of intelligent questions prior to the interview. Here are some ideas of questions to ask that can easily be modified or adapted to fit the setting or company.
What do you feel are the most important qualities or characteristics required for a candidate to excel in this position?
Is this a new position? If not, can you tell me why the previous employee vacated the role?
Can you tell me a little about the culture of this organization and the values of its leadership?
What are the biggest challenges you face as a team?
What do you see as the greatest opportunity for this organization?
Who would you consider to be your biggest competitors and what makes your organization better?
What do you expect to see in the first six months of hiring someone for this position? In a year?
What do you like best about working here?
What is your expected timeline for hiring? And/or what are the next steps in the interview process?
How do you help your team grow professionally?
Keep the questions you ask to a manageable number (5-7 is a nice average). The only thing worse than not asking any questions of the committee is asking too many and then making them feel as if it's an inquisition rather than information gathering and dialogue.
Yes, interviewing (when we overthink it) is intimidating. It should make you nervous because that means it matters to you. Pour your energy into showing the committee who you are, what you stand for, and why you're the right fit. And relax.