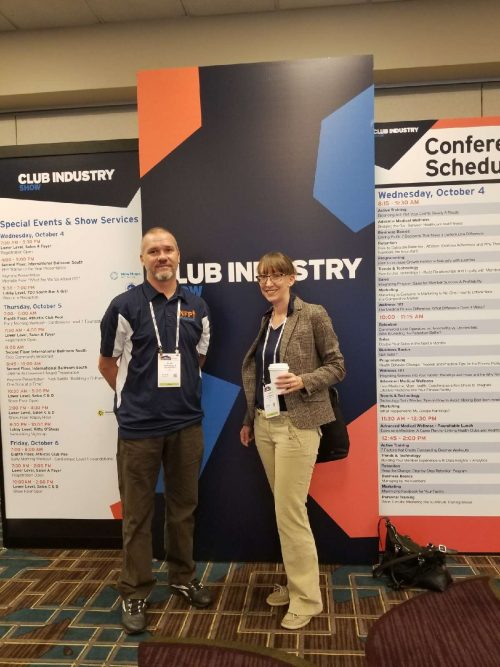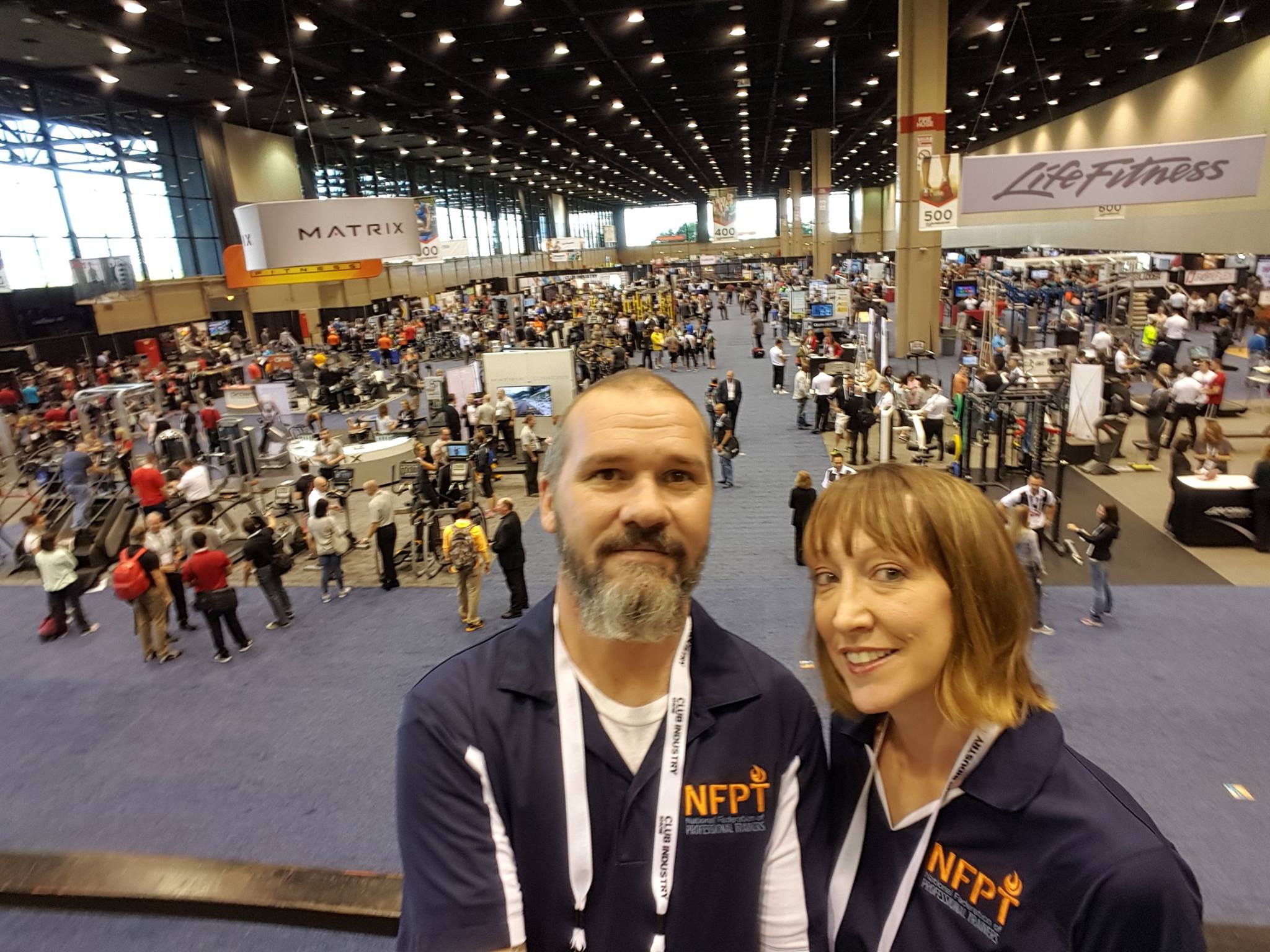 When attending a trade show there's planning involved, if you're going to do it right. Make the most of your trade show experience…because why else would you go if it's not to be productive?
Billie Pattengale and I (Angie Pattengale), of National Federation of Professional Trainers (NFPT), try to attend as many show events each year as possible. Even if NFPT isn't exhibiting, we go for the education, the experience and connecting with fitness friends and family.
4 Tips and How to Follow Them:
#1 Set Goals.
We have two (2) primary goals:
1) Meet, greet and mingle.
2) Learn something new.
We make it our mission to seek out 'ah-ha moments' and lasting relationships. The knowledge seeking is the easy part, with every session attended you can take some piece of advice, knowledge or wisdom with you.
The meeting, greeting, and mingling can be more challenging because you have to be willing to put yourself out there and attend events and small group gatherings, introduce yourself and get to know people.
It is invaluable to your longevity in the industry to find opportunities to meet face-to-face with the people you are working with, or who you would like to work with. Over the course of a year or two, you'll find that many of the people you regularly connect with are going to the same industry events that you are.
Set a goal to make the most of this. Be well planned and connect with those you want to meet with, or eat lunch with. Schedule and confirm for lunch dates or formal meetings, ahead of time.
Be purposeful in your efforts, whether it's to come out of your shell or it's to represent your brand well, know your goals and remind yourself of them.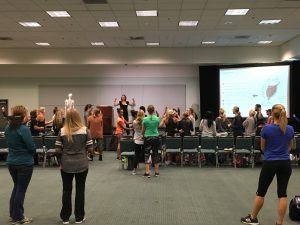 #2 Plan your sessions.
First, look at all the sessions that the event has to offer. Choose ahead of time the sessions that you want to attend, and put it to 'paper' (actual paper or the electronic kind, just make sure to have a quick personal reference guide to keep you on track).
Most trade show events will offer a variety of active training sessions, workout workshops and lectures/presentations across several categories, from Business Basics to Leadership Mastery, Corporate Retention to Advanced Wellness Programming, and our personal favorite – Trends & Technology.
Also, many conferences will provide you with an app for selecting your sessions and seeing your conference schedule in a spreadsheet (use this as a starting place and build out the rest of your personal planning in-between your scheduled sessions/events).
Attend several sessions a day, and, though you may wish you had time for more, stay on track and productive about it. Follow your own scheduled guide (that you created before you arrived).
Choose sessions in areas where you seek personal growth and knowledge, but also those that are relevant to your business and its internal goals. Take something away for yourself, and back to your team.
A special note: as part of your guide through the week/end/, include blocks of time that you leave 'empty' for impromptu meetings or for mental breaks in your day so that you can better soak in all that you've been learning.
#3 Take breaks.
Don't discount the value of a break. These events require working the brain and the body (and not just during the day, but in the evening as well). Take a break. Whether it's time alone to read or nap, or to have lunch with a friend, give yourself some downtime.
Fitness conventions offer the best of both worlds, mental and physical. You can go from education sessions to group workouts, fun fitness, and networking events. These keep you excited and worked up to do more; but a break in the day gives you a refresh, a reset, and may just be the thing you need to be the best you that you can be.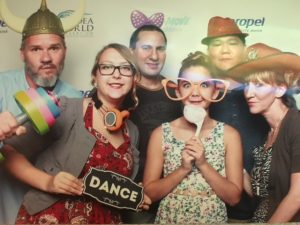 #4 Take notes and ask questions of presenters.
Don't waste your time being in a session and not take notes. However you take them, your notes will be what you look back at later to remind yourself of what you want to do, or who you want to remember to contact later.
Presenters are presenting in your industry for a reason. Expert presenters will leave you with valuable information to bring home, and, even though you get the slides later, if you don't write it down then you may not remember all of the little pieces of insight or valuable information that caused the lightbulb to go off.
Write it down. Ask questions. Don't be shy. This is your opportunity to meet the presenter, thank him or her for their session, and ask a quick thought-through question that won't take up too much of their time to answer.
If you feel that there is a business synergy or a win-win that can be developed with the presenter, then exchange business cards if/when the moment is right (and only if you can execute the exchange in a way that's not awkward or mistimed). If the moment didn't happen, then look them up later to say thank you.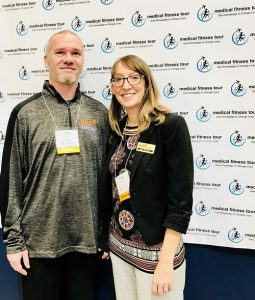 Most fitness events do a good job of achieving a feeling of community, which will make your goals easier to achieve. It really is about people.
The people who coordinate these events, and the people who attend them, are all a part of the same community of fitness enthusiasts. Be a part of it. Enjoy it. Be inspired by it. And, most of all, talk to people.
May you welcome your next event as an opportunity for meaningful time between industry professionals, club influencers and vendors, fitness enthusiasts and #FitFam. Be prepared to get what you give. Happy conventioning!
[info type="facebook"]Join the convention conversation in the NFPT Facebook Community Group.[/info]