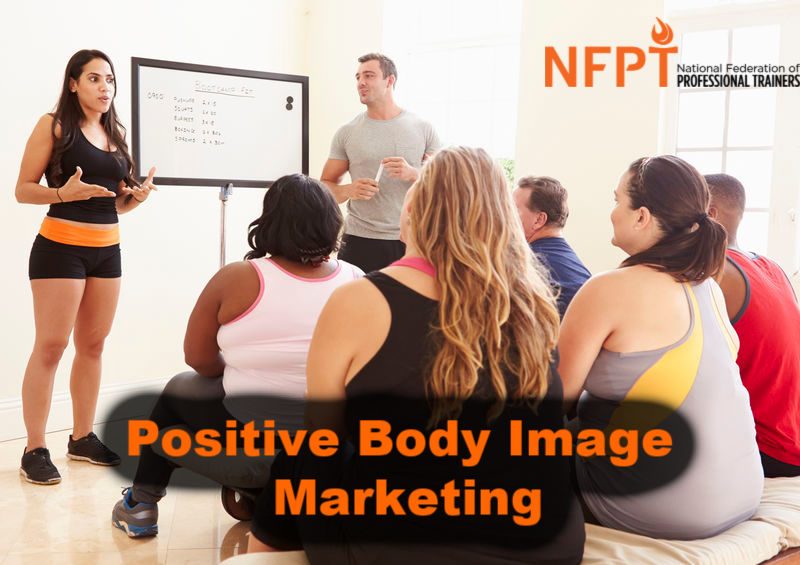 The term "professional" is often defined by one's educational pursuits, subject matter expertise, licensure/certification attainment, and scope of practice. However, being a professional is more than what you know or how you know it – it's also about how you portray yourself in the field and the image, especially the body image, you create for yourself and project for your business.
The fitness industry is more often than not perceived to be a collection of "hard bodies" working out, restricting food intake, and posing scantily clad in advertisements and photos. Is this really the case? Is this just a perception fueled by expectations? Or is it what is often portrayed? Mostly, it's a combination.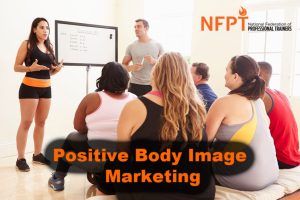 Fitness Industry Truth
Yes, the fitness industry is composed of professionals who possess a strong background in exercise, fitness, behavior change, and basic nutrition. The professionals in the field are also individuals who have a genuine and consistent commitment to being fit, healthy, and strong. This doesn't mean, however, that all fitness professionals share the same physical qualities or appearances.
The truth is quite the opposite. If you attend any national fitness or personal training conference, you will find yourself in a room full of professionals who are all shaped differently but who still possess a common body of knowledge, expertise, and mission to help others live their best lives. In short, no two fitness professionals are shaped the same and that is a good thing! Being fit doesn't mean having to be ultra-thin or even hyper muscular.
Sadly, this message is often lost in common marketing and advertising approaches.
Fitness Marketing Consequences 
When it comes to helping clients change their lives and improve their well-being, personal trainers need to be seen as both reliable and relatable – not perfect. Fitness clients need to feel a common connection rather than feel alienated or pressured to pursue a narrowly focused weight-centered or appearance-oriented goal. The way the industry image is often portrayed is in contrast to this value. Traditional marketing efforts do little to connect clients and more to disenfranchise them.
Mainstream marketing in the fitness industry tends to focus on body-conscious messages and posts. A quick scroll through Instagram reveals hundreds of "progress pictures" that portray only the physical adaptations to the body with exercise. Maybe we need to see more of the progress posts that feature improved mood, lower stress, better sleep, etc.
It makes sense in many ways – outward appearance is something others can see and therefore they use that as a barometer by which to judge and measure someone's "fitness" level. In contrast, advertisements and images such as these impart the message that improved appearance is the ultimate benefit and main goal of exercise. It's not. It's only one of the many benefits – and not even the most important.
Further, conventional and cliched fitness advertisements that feature uber thin or ultra-buff models with "perfect" bodies do not resonate with the traditional fitness client. Instead, this type of image might demotivate an individual who ultimately wants to make positive changes, but who feels it's out of his/her reach because it is unattainable or unrealistic.
Promoting Body-Image Positivity
The question becomes: how do you, as a fitness professional, promote a body-positive versus a body-conscious message and goal?
It starts with your ability and commitment to evaluate how you market yourself and your business. Here are some reflective questions to consider as you start or grow your business:
Do the images you use in your marketing efforts represent real people? The real you?
Do the images you use promote body diversity and positivity? Or are they aesthetic-based?
Does your overall message evoke emotion from your audience/targeted clientele? Which emotions?
Does your message bring your clientele closer to you or push them further away? How?
What attire do you wear during training sessions? Wearing just a sports bra and leggings or shorts and no shirt may evoke a different response than other clothing choices, or different from what you intend.
What are you posting on social media? Are the posts about the appearance of the body or are they about one's relationship with his/her body?
How do you guide clients in the goal-setting process? Are the goals you guide them towards process or outcome-oriented (i.e. behavior change aspects vs. weight scale-related outcomes)?
How do you talk about yourself in front of your clients and others (i.e. do you bemoan the fact that you don't have a full six-pack or ultra-thin thighs)?
How do you measure progress? What are the parameters you use and do they include a combination of objective measures and feeling-based changes?
How do you celebrate client success? Is it when they reach a certain weight or is it when they note how they feel, how they are sleeping, or how strong they perceive themselves to be?
These are just a few questions you can use to guide your efforts in marketing your business in a professionally sound and body-positive manner. Part of achieving success in personal training is being able to recruit and retain clients – and that starts with the message you craft, market, and share.