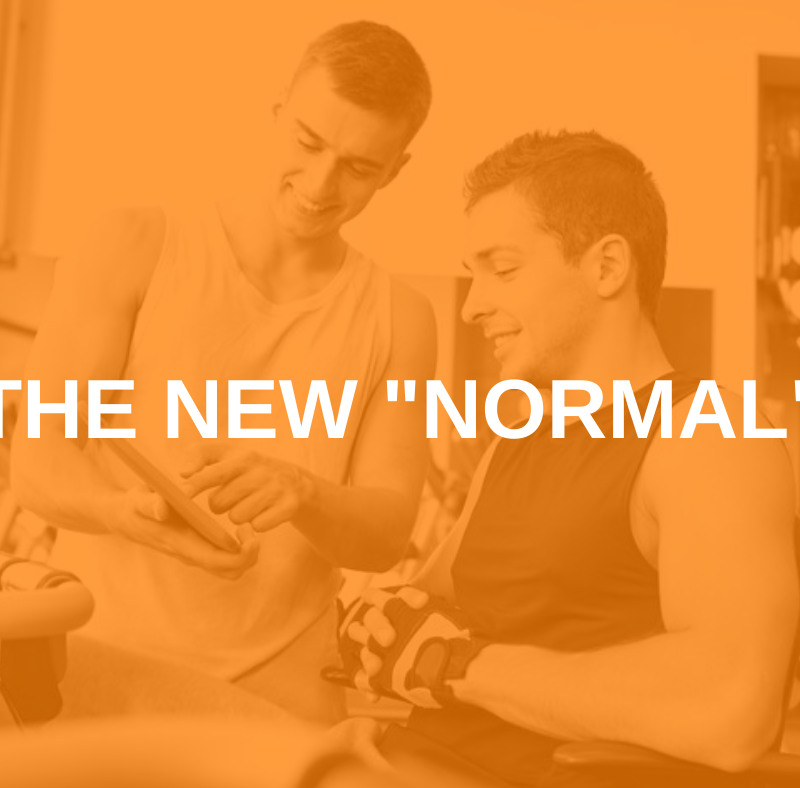 Before COVID-19 hit the world, the health and fitness industry was experiencing tremendous growth. Streaming workouts, virtual-live workouts, and virtual personal training and health coaching were all part of the landscape. Since COVID-19, the industry has continued to grow and reimagine the delivery of its existing services to meet the needs of clients in these uncertain times. While fitness professionals are working diligently to grow their business and exist in a "new normal", there are hurdles to overcome and frustrations to manage. Consider these 5 practical tips fit pros can use to function successfully in this new "normal" of a post-COVID-19 world.
1. Master your budget and expenses
No doubt, independent studios and even big box gyms have taken a financial hit as a result of the pandemic and mandatory lock-down orders. Now is the time to build your business sense and sharpen your financial skills. If you are in a situation where your revenues are down, be thoughtful about looking at and limiting current expenses. Examine your overall budget and categorize the expenses according to "must-have", "nice to have" and "bucket list" items. Reduce or eliminate the "nice to haves" for the interim period and move them to the "bucket list" category to earmark for later incorporation.
Next, perform a line by line review of business expenses and look for less expensive options. Finally, if you manage a team or employ other individuals, review who is on your team. Ask yourself, "Are there individuals on this team who I would not rehire?" Budget adjustments are never easy – especially when we are looking at reducing expenses instead of adding to the bottom line but it is a necessary first step in helping you and your business (and ultimately your clients) thrive.
2. Control the message and communicate openly.
It's clear – there's a panic epidemic amidst the global pandemic. Your general messaging needs to change and be based on safety, trust, reassurance, and security. What was selling 6 months ago is not continuing to sell now because the psychographics, or attitudes of our consumers (why they buy), have changed. In your next social media post, challenge yourself to reflect on how you are contextualizing your message.
Reassure consumers that your sanitation methods are sound and follow established guidelines. Show these procedures and create videos about trust and safety. Make it comfortable for clients to return and engage with your services. Further, strive to be calm in your communication (even if you're a bit scared yourself). Recognize the challenges people are facing right now such as working from home, home-schooling children, lack of social engagement, etc. Find ways to connect with your consumer base and encourage them to stay active and connected to each other and to you. As fitness professionals, we need to instill confidence, speak heartfeltly to our clients, and be transparent in our actions and message. Use simple, easy, and clear language to accomplish this.
3. Diversify services.
Critically evaluate the services you offer. Are there services that can be shelved for the interim? Are there options that are less popular and you feel you're having to push, pull, and drag them into the next phase of your business? If so, now is the time to let them go or amend them. It's also the time to add more "in-demand" services. Research what your customers want and what they need to continue to be active and engaged. It might mean you offer on-demand 5-minute movement videos, promote a 20-day challenge, or create other innovations that clients want to try and buy.
4. Evaluate your customer types or client personas.
Whether you're an independent contractor, studio owner, or an employed fitness professional, we all share the same purpose: to change lives through fitness and health. Don't forget this purpose when responding to the reality we are facing as an industry. Examine your business model and ask if you're too focused on the process that you're forgetting the purpose? In doing so, remember to look at your consumer base with thoughtful consideration.
Generally, client types fall into one of the following categories: Those who prefer private one-on-one sessions; those who like semi-private sessions; small group fitness participants; those who gravitate towards a virtual experience; others who want on-demand videos and classes; and low-budget clients.
What client types do you have and how can you address their needs? Also, it's crucial to remember clients who have experienced a layoff as a result of the pandemic. What does your cost structure look like and how can you cater to all clients individually? The key here is to recognize client needs and address them effectively.
5. Reimagine marketing strategies to include all customer types.
Related to tip number four, different markets and consumer types respond to different messaging. Curate a contact database and adjust your marketing messages and strategies according to each consumer type. Create a variety of "try before you buy" low-cost options that are designed to "hook" existing and potential clients. Remove barriers to participation (extreme time-commitment, high cost, travel time to a gym, etc.) and watch your membership and consumer base increase.
The bottom line is – no one has all the right answers as to how to function effectively in the new normal. We are facing a new existence – a forced evolution, if you will. Much of what we, as fitness professionals, are doing is based on trial and error – and that's ok. We find ways that work and we discover ways that don't work – all of which provide valuable insight into consumer attitudes, thoughts, and needs. The critical first step is to examine your individual business and make small, but feasible adjustments to effectively recognize concerns, acknowledge fears, and meet the needs of our clients.