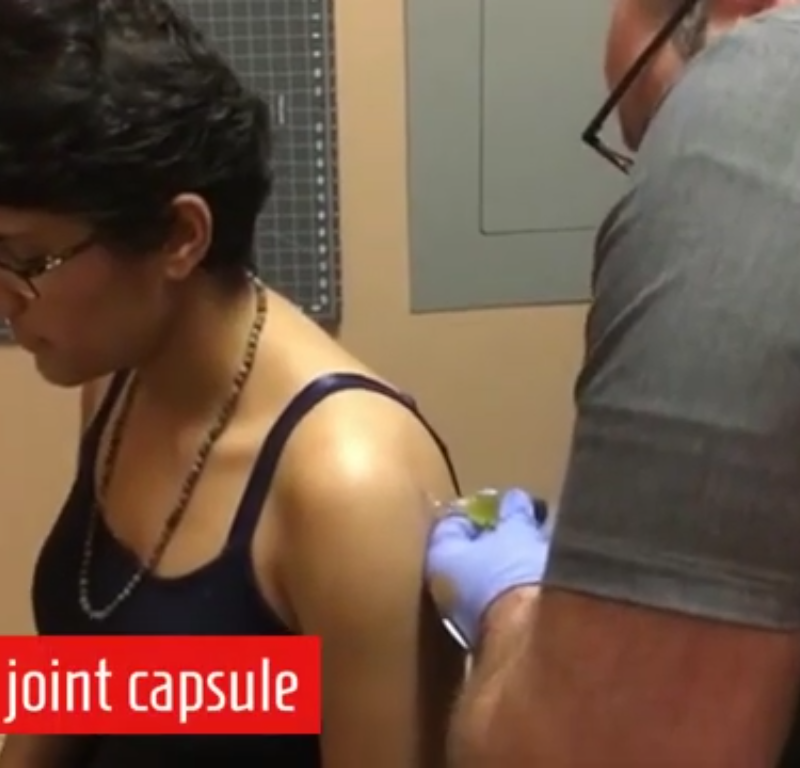 When pain is great enough to impact exercise habits or even activities of daily life, clients may pursue medical interventions and burgeoning therapies to help alleviate or even eradicate their symptoms. Fitness professionals who are informed on these topics can help guide clients in the decision-making process and also be prepared of what to expect if a client undergoes a treatment.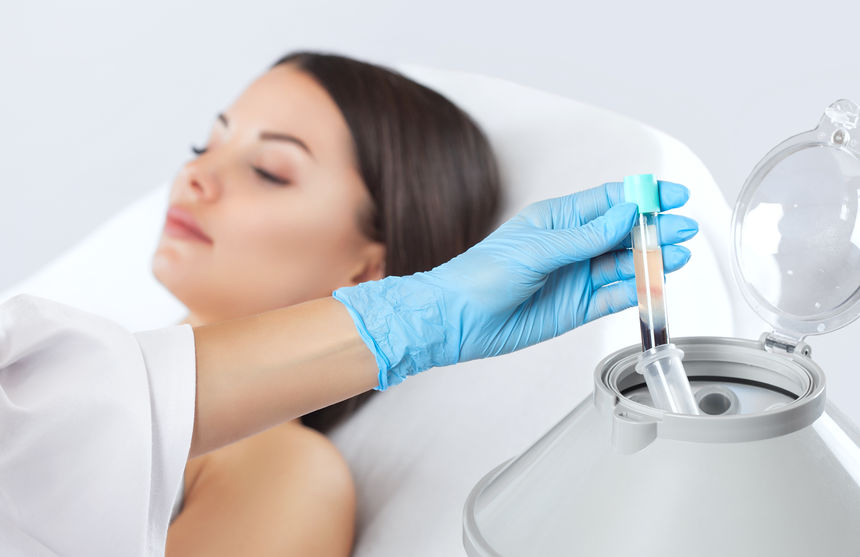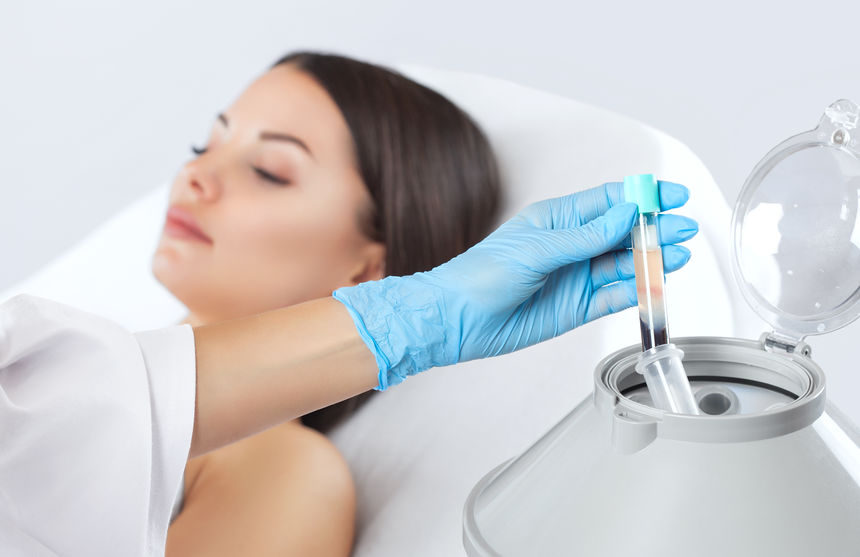 Gray Cook, MSPT, OCS, CSCS, says, "Pain Changes everything."
I tend to agree…if you or a client have ever suffered from chronic pain, I'm sure you can relate too.
Pain can impact motivation, gait, performance, the stability of a joint, the function of a muscle, and a client's mood or mind-set.
If you've got a client in pain, they may be curious about a treatment called Platelet Rich Plasma, or PRP, or may even be receiving PRP treatment already. They may ask you what it is and what your take on it might be.
This treatment is currently being used to treat pain resulting from the following conditions (Bogash, n.d.):
Torn or sprained ligaments
Tendon injuries
Tennis elbow
Plantar fasciitis
Rotator cuff injuries
A bulging or herniated disc
Soft tissue damage due to sports or exercising
Sacroiliac problems
Sciatica or sciatic nerve pain
Carpal tunnel syndrome
Skier's or "gamekeepers" thumb
"Texting thumb"
Chronic pain in a joint
Joint instability, stiffness, and loss of flexibility or range of motion
What are platelets?
Platelets are a vital part of the human immune system. They are small colorless disk-shaped cell fragments. They have no nucleus and are found in large numbers in the blood.
What is PRP?
PRP is a substance that comes from your own blood. It's made up of a concentration of platelet cells that have growth factors (Cluett, 2019).
What are growth factors?
Growth factors are chemicals found in the human body that signal it to start the healing process. They are important in the healing process because they play a large role in new tissue construction (Cai et al., 2015).
What is PRP Treatment and how does it work?
PRP treatment is a process that uses the human body's own healing properties to treat soft tissue injuries such as the ones listed above (i.e.: tendinitis, ligamentous injury (sprains), nerve damage, and osteoarthritis (Bogash, n.d.).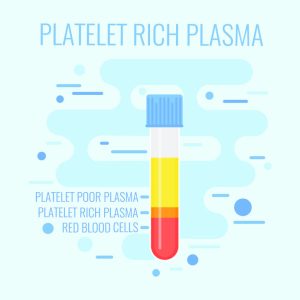 Basically, a person getting PRP can expect to work with a credentialed, licensed medical provider who will do a blood draw. Once the blood is drawn, it is placed in a centrifuge for several minutes. This allows the part of the blood that contains the healing factors (the white blood cells, where the platelets are found) to rise to the top and leaves the reaming parts of the blood (the red blood cells) at the bottom.
The medical provider can then extract the portion of the blood where the healing factors are located and re-inject them into the site of injury or the part of the human body that's being treated.
It is recommended to discuss how many injections and the length of treatment with the medical provider. This can vary based on the severity of injury and its location.
Who is the ideal candidate for PRP treatment?
PRP treatment is not for everyone. An ideal candidate would have the following characteristics:
Those who are open to natural treatment methods.
Those looking for alternatives to orthopedic surgery.
Those who do not have an acute injury (one that's recent and needs immediate medical attention).
Those who are in good general health with an uncompromised immune system (this is important since the PRP comes from your own blood).
Those who have any of the above-mentioned conditions.
What PRP is not: 
PRP is not the same as a cortisone or steroid injection. PRP comes from your own body and is re-injected into the site of injury with the intention for the human body to use its own healing properties to regenerate and heal, treating the root cause.
Just like any medical or treatment procedure, it is not a quick fix or a guaranteed result. It's important to follow the medical provider's instructions after the treatment is done for optimal healing. It can involve some rest after the injections to let the PRP do its work in the joints.
A measure of patience and consistency is needed, but it is showing favorable results and gaining popularity.
Costs associated with PRP Treatment:
PRP treatment is not yet covered by most insurance plans, therefore there is usually an out-of-pocket cost for it. You can try to go through an appeal process if your insurance policy doesn't cover it, but since research is currently being conducted on its long term efficacy, the appeal may not be approved.
Medical practitioners can charge between $500 and $1,000 per injection, and sometimes even up to $2,500. Some medical practices will offer a package program based on how may injections are purchased and needed to adequately treat the impacted areas. It is important to discuss the financial investment up front with the provider. You may also want to do research and when the option is available, talk to other providers in the area to ensure you are receiving a competitive rate.
My experience: 
I recently had PRP treatment on my left shoulder, which I injured as a result of being a life-long athlete and some life circumstances. So far, it's been a positive experience and I'm glad I was introduced to this treatment. My left shoulder was a great candidate for the treatment and here's why:
Again, PRP is not for everyone. Sometimes surgery or other treatments are needed. This is a conversation to have with your medical provider and loved ones. I sometimes have clients who are either currently getting PRP treatments or asking me about it. I have personal experience with it that's been positive and I'm always looking to educate my clients and colleagues using solid sources about what's available in the industry.
There's much more to be said about PRP treatment such as its history, current research on the treatment, its long-term effects, and my own experience with the treatment.  While the use of PRP for soft-tissue injuries is relatively new, the concept is not.  Because of this, much of the presenting research includes case studies and larger clinical trials are pending.
Look out for a "Round 2" blog on PRP that will include more details about this!  Interact and ask questions! If you've got other specific ones, comment on our Facebook page.
---


_____________________________
Article References:
Bogash, J. (n.d.). PRP Therapy. Retrieved from: https://www.lifecarechiropractic.com/prp-therapy-mesa-az/
Cluett, J. (2019). Platelet rich plasma (PRP) Injection: Natural injections to heal damage and reduce inflammation. Retrieved from: https://www.verywellhealth.com/platelet-rich-plasma-prp-injections-2549576
Cook, G. (2010). Movement functional movement systems: Screening, assessment, corrective strategies. Santa Cruz, CA: On Target Publications.
ShayTheCoach. (2019, May 14). STC LifeCare PRP Explained. Retrieved from: https://www.youtube.com/watch?v=fyjhTShQEKU
ShayTheCoach. (2019, May 14). Platelet Rich Plasma – The Details and The Uses – ShayTheCoach and LifeCare Chiropractic.
Retrieved from: https://www.youtube.com/watch?v=cqboLcbN0Hs&feature=youtu.be
ShayTheCoach. (2019, May 22). Platelet Rich Plasma – Why ShayTheCoach Was A Candidate. Retrieved from: https://www.youtube.com/watch?v=fcON8adrSL8&t=77s