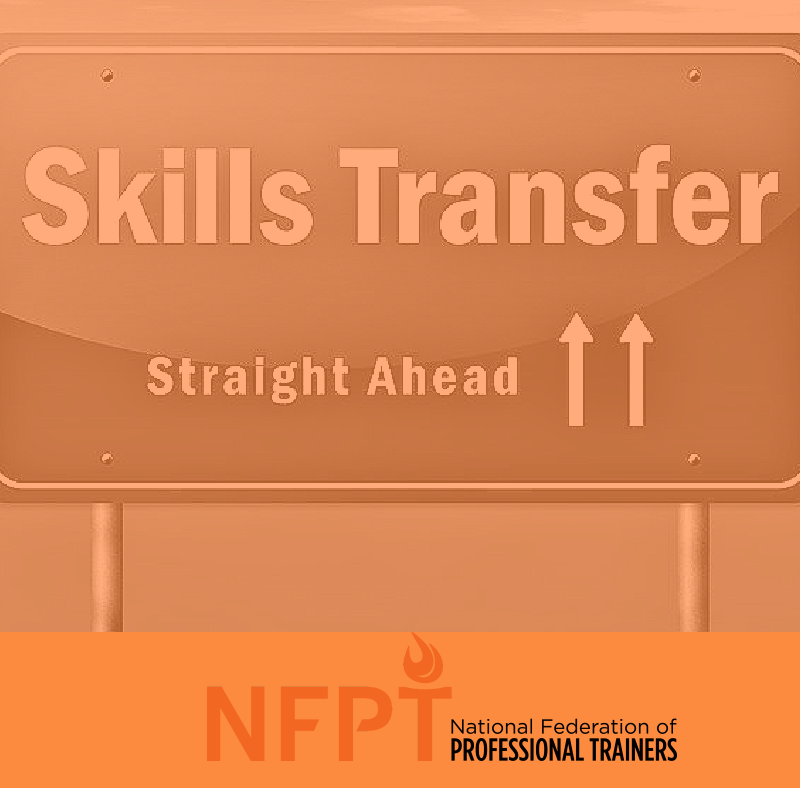 Transferable skills refer to those actions that we can apply across various industries and roles. Whether we acquire these skills from working in another gym, a self-owned personal training company, or a completely different industry, the more we strengthen them, the more we move ahead in our careers.
Top-Shelf Trainer Skills
Professionals agree on a number of key life skills that can turn an ordinary personal trainer into a highly recruited and valuable member of any fitness team. Among many other attributes, the following seem consistently touted:
Dependability
Leadership and teamwork
Problem-solving/Adaptability
Communication
Time management
Empathy
Organization
Creativity
Empathize With Ease
What is emotional intelligence? It requires knowing how to manage/understand your emotions as well as those of others (clients, co-workers, supervisors, potential clients). Empathy comes under this heading. A quality personal trainer not only effectively motivates others, but also can put his own biases aside and focus instead on the needs of his client. Many individuals seek out personal training because they harbor some level of dissatisfaction with their current level of fitness or body shape. Clients may arrive at a training session bereft with disappointment, frustration, or an overall lack of motivation. Many confess to having made poor food choices during the week. Emotional empathy enables the trainer to understand concepts that may seem foreign, especially if he typically cannot wait to hit the gym and always fuels himself with clean nutrition.
While trainers do not profess to read minds, an important aspect of empathy requires one to "know" what a client needs during any given training session. Does he want a really tough workout? A gentler approach? A word or two of encouraging advice? By placing yourself in each client's shoes, and adapting to his feelings, support and progress become so much easier…and greatly appreciated.
Listening Skills
Communication should rank at the top of the list of transferable skills, crossing any and all professional lines. The most important aspect of communication comes not from speaking at all but rather from actively listening and truly paying attention. Often what a client doesn't say speaks volumes. A highly trained fitness professional learns to "read" people: body language, posture, energy levels, eye contact, or the lack thereof.
Once these non-verbal cues have been noted, the next step in communication requires open-ended questions. These sorts of inquiries serve to provide the trainer with valuable feedback. How else can you possibly know that your client is bored and desires a new challenge or struggles with staying motivated outside of the gym, or even could use some basic nutrition advice? Perhaps what a client needs at the moment may not have anything to do with exercise whatsoever; often patience and understanding on your part can work wonders toward steering a client in the direction of his desired goals.
Thinking On Your Feet
The need for adaptability and problem-solving in the gym setting presents itself all the time. A trainer may have a specific agenda for his morning client – leg press, bench press, barbell curls, shrugs, cable-assisted triceps extensions – only to discover another gym patron utilizing the exact machine he needs. Changing course mid-training means having an arsenal of ideas ready to put into play at all times. What might appear to the trainer as a major frustration can evolve seamlessly into a substitute plan without the client ever noticing. This sort of dynamic can occur just as easily in a board meeting or during an important presentation as it can during a client training session.
Creativity goes hand in hand with adaptability. If a trainer holds an outdoor Boot Camp every Wednesday, and the unexpected torrential rains decide to hit mid-week, an on-the-spot alternative requires creativity along with flexibility. Trainers able to handle such situations prove themselves more than capable in the eyes of their clients, who might have woken up to the rainstorm and wondered, "NOW what will happen to my training session?" Again, this skill transcends just the fitness world and works wonders in just about any career.
No "I" in Team
Unless you own a 1-on-1 personal training business, where you do not have any co-workers, the transferable skill of teamwork can reign supreme with fitness instructors. Often "life" gets in the way of our nice, tidy schedule of clients; co-workers can save the day in such scenarios. If a fellow trainer calls and asks you to get his client started on a warm-up because he finds himself sitting in an unexpected traffic jam, knowing how to shift your mindset to temporarily engaging with a stranger can work wonders for all parties involved. Not only do supervisors make note of such positive behavior, but the trainer may derive some aspect of personal growth from the experience.
Keep track of how often you find yourself utilizing these skills. If "seldom or rarely" seems to describe your day-to-day client encounters, perhaps review the skills and suggestions herein. You might just see your career skyrocket to new heights!
---
References:
https://www.jobsinsports.com/blog/2017/06/07/2109/
https://www.sochi.edu/blog/top-5-personal-trainers-skills/
https://uk.indeed.com/career-advice/career-development/transferable-skills
https://www.thetrainingroom.com/blog/fitness/february-2019/five-key-skills-for-becoming-a-standout-personal-t