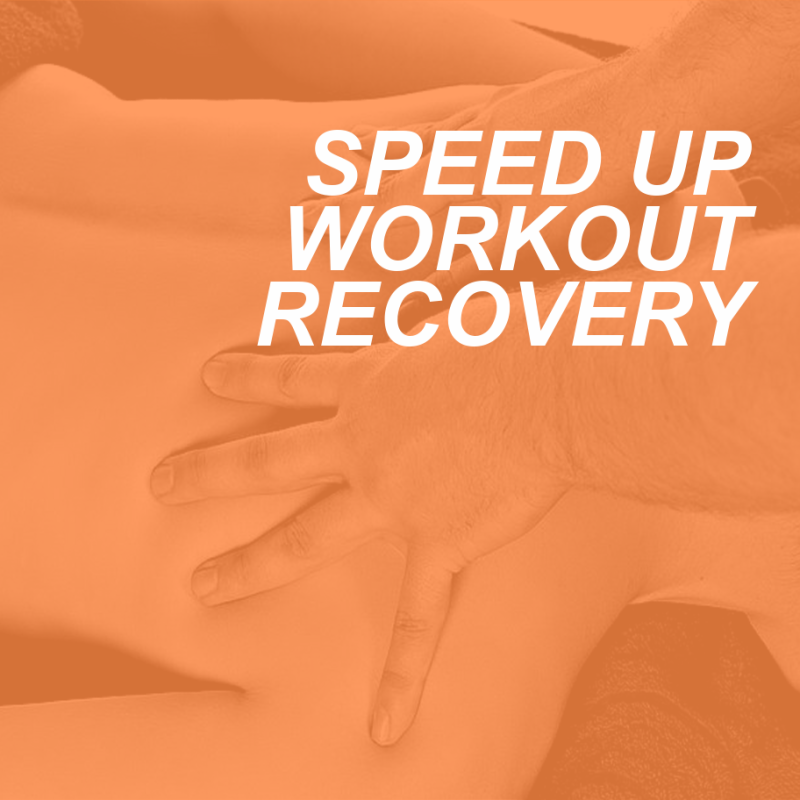 For many athletes and fitness-oriented individuals, one of the main roadblocks to achieving a target physique or body fat percentage is called plateauing. This is when growth, so-called "gains" or even fat loss grinds to a halt, even with regular exertion at the gym. One of the most common culprits behind plateauing is the diminishing quality of workouts due to inadequate recovery.
While it can get tempting to minimize recovery times and keep hitting the weights, it's important to note that growth and adaptation both take place outside the gym. Studies show that both of these key physical processes take place during sleep and at rest. How can you balance a constant workout regimen while getting ample recovery?
In this post, we go over three novel methods that may speed up your workout recovery; getting you back in the gym sooner without a steady decline in workout quality.
CBD Supplementation
Cannabidiol (CBD) is a cannabinoid typically sourced from hemp, a non-psychoactive variation of the cannabis plant. CBD is currently being studied for its potential therapeutic value in reducing the symptoms of acute pain, chronic pain and inflammatory disorders like arthritis or bursitis.
The use of CBD in sports medicine is nothing new, and is emerging as a consumer go-to for issues like sprains, pulled muscles and spasms. Among athletes, CBD is used in many creative ways not limited to tinctures or concentrates. For example, CBD roll-ons can relieve pain in targeted areas as a natural and localized alternative to non-steroidal anti-inflammatory drugs (NSAIDs). CBD isolates can also be infused into massage oils to reduce soreness and cramps.
CBD oils and powders can even be used in combination with certain pre-workouts like energy blends and Yohimbe capsules to potentially improve workout performance. While this has yet to be solidly established in scientific literature, correlating anecdotal evidence in the form of consumer reviews both on- and offline strongly supports the use case.
Sport or Deep Tissue Massage
Deep tissue massage is a style of therapeutic bodywork that aims to release tension and relieve pain by applying deep pressure to the muscles. Sport massage therapists use slow, deliberate strokes and strong finger pressure on areas with tight or tense muscles. Deep tissue massage can be painful because it targets not only superficial masses of muscle but also deeper layers. However, it's usually very effective at relieving pain as well as loosening stiff joints. 
Deep tissue massage is often used in combination with other types of treatment like yoga or physical therapy. It's been shown to help with many medical conditions such as fibromyalgia, rheumatoid arthritis, asthma, lower back pain, and sciatica.
It's best to go for a massage as soon as you feel pain or soreness. For chronic pain, there are many different types of treatment available which will offer relief for most people regardless of the type of pain (i.e. sharp or dull). However, if you have sciatica or another condition that causes severe pain, deep tissue massage should only be used under professional supervision.
Whether your pain or soreness comes in the aftermath of a workout, the pressure of the massage can be beneficial. A 2020 study showed that individuals who had undergone deep tissue massage felt more energetic and less fatigued on days when they did not receive treatment. The same study also showed that this type of massage was associated with improved sleep patterns. 
Researchers believe that this is because as the massage penetrates deeper into the muscles, it triggers a release of endorphins which not only help relieve pain but also promote regular sleep cycles and homeostasis.
Electrical Stimulation (E-Stim)
While it's only now breaking into the mainstream fitness industry, e-stim has been used for decades in Europe and Asia to treat chronic pain and other conditions. E-stim uses electrical currents to elicit muscle contractions or nerve stimulation designed to help with various physical problems such as arthritis, back pain, Parkinson's disease, stroke rehabilitation, and postoperative recovery.
E-stim devices create a tingling sensation that can range from mild to intense. Most people find it painless, and many enjoy the feeling similarly to how one might feel when getting a Swedish massage. To everyday consumers, e-stim therapy is available as a home-use unit that costs roughly $2,000, or as part of an electrotherapy system in assisted living facilities for around $5,000. Less expensive units are also available through medical supply stores and e-retail sites like Amazon. 
Workout recovery aside, e-stim has a number of other novel use cases — even for less active individuals. It gives people with disabilities who are unable to get exercise the ability to strengthen muscles and keep their blood flowing. It can also help burn calories, promote recovery of muscle function after a stroke or other event that damages the nervous system, and reduce spasticity in people with multiple sclerosis.
E-stim can also benefit people whose disabilities prevent them from walking around without assistance, as it stimulates the legs to contract in a rhythmic pattern similar to walking.