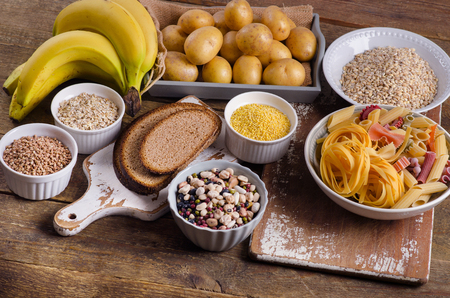 Nutrition is an integral part of working with clients. It's also often the biggest barrier keeping clients from achieving their goals. You, as the fitness professional, can and should be talking to your clients about nutrition and what it means to their overall health and well-being as well as exercise performance.
While you cannot provide a complete nutritional analysis for a client or plan meals for them (unless you possess the requisite licensure to do either or both), you can educate them about how to fuel their bodies and make the healthiest choice.
Carbohydrates, as you know, are one of the three macronutrients. It's easy, as the professional, to look at the nutrient alone rather than what foods are good sources of X or Y. As trainers, we need to keep in mind that our clients think in terms of food – not nutrients. It's our job to help them identify healthy sources of all nutrients.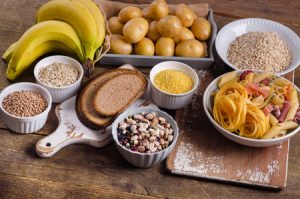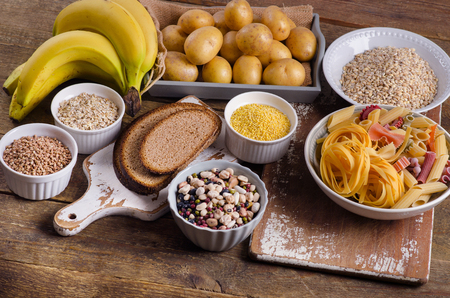 Some Quick Carb Facts
• Not all carbs are created or structured equally
• Carbs are necessary for the body's fuel sources and are the body's primary fuel source
• Carbs do cause a more dramatic insulin response (unlike protein and fats)
• Different types of carbs have different glycemic index values
• Carbs are sources of fiber
• Excessive carb consumption can create health issues and concerns
Carbs are often demonized as making us "fat" (remember, dietary fats received the same reputation decades ago). Carbs are not responsible for making us "fat". Weight gain (and loss) is not that black and white.
The body is complex and there's so much happening at the cellular and biochemical level that we cannot visualize or accurately evaluate as fitness professionals. However, we can educate our clients about the value of carbohydrate consumption and the healthiest options and still remain within our scope of practice.
What You Can and Should Do
Sharing general non-medical nutrition information (not advice) is well within the scope of practice for certified fitness professionals. Educating clients about the nutrition label and upcoming changes to it is part of your role.
As a fitness professional, you may do this by providing cooking demos, grocery shipping tips, develop handouts and informational packets (be sure to cite your sources), workshops, seminars, classes, recipe exchanges, or one-on-one with clients. The point is – be creative and communicate nutrition topics to your clients in such a way that it is valuable, relevant, applicable and timely.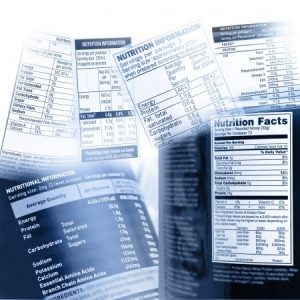 Educating about Carbohydrates
For nutrition guidance and information to be effective, clients do not need to (nor do they want to) know everything there is to know about carbohydrates (or any macronutrient).
Examples of valuable information for you to share with clients include:
• The basic difference between the types of carbs and how they react in the body (including glycemic and insulin response)
• The role carbohydrates have in exercise and general health
• Food sources of each type of carbohydrate and what options are the healthiest
• Evaluating food labels for fiber sources
• Replacement options for less healthy carb sources
Examine this Scenario:
You have a client who brings their food log from the day before and it looks as follows:
Breakfast
Frosted flakes with 2% milk
½ cup unsweetened Blueberries
Lunch
Large bowl of creamy potato soup with croutons and shredded cheese
Coffee w/ cream and sugar
Dinner
Mixed greens with baked chicken (~3 oz)
Honey Mustard dressing on the side
Ice water
Snacks
Goldfish Crackers – 1 package
Apple with peanut butter
Rye crackers with Swiss cheese
Ice water w/ lemon slices
As you evaluate the reported food consumption, here are a few ways that you can suggest changes for a healthier impact:
Breakfast: Suggest that your client adds a lean protein and source of good fat. Recommend swapping out the Frosted Flakes for a whole grain option
Lunch: Recommend to your client that they eat a broth-based soup instead of a creamy soup, and add more leafy veggies. Skip the coffee cream and sugar, maybe try black and ditch the croutons for a high fiber slice of bread.
Dinner and/or Snacks: What would you suggest?
There are many different ways to guide a client toward healthier choices. Be sure to consider their preferences when educating them. Habits are easier to adhere to when they are customized to the individual.