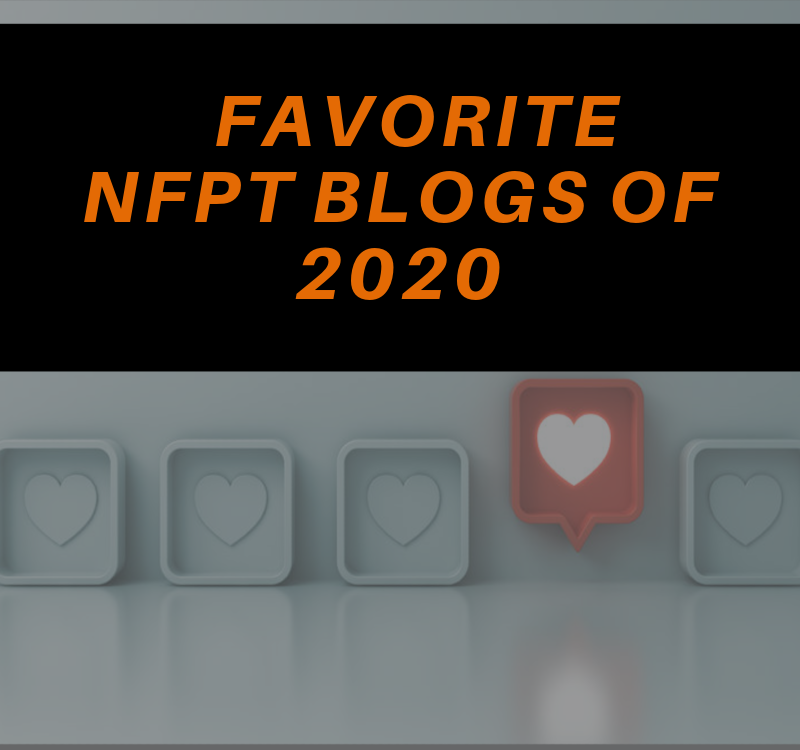 As if you needed one more good NFPT reason to look back on 2020 with rose-colored glasses (assuming you read our Trainer Tips and December favorites already) here are the most read, most popular, most read blogs of 2020. Just remember one thing—there are many reasons blogs get more exposure than others—sometimes the author shares on many outlets, sometimes the right hashtags get more views on social media, and sometimes, a blog is read by another outlet that has a large following and it becomes a forever-popular post.
Nonetheless, the following are all great blogs spanning topics from corrective exercise and injury prevention, exercise programming, and naturally ALL things COVID. Check them out:
Not all "tight" hamstrings can be blamed on short muscles. In other words, you might be wasting time trying to stretch the muscles when it might actually be the fascia and tissues wrapping around the nerves that need attention. That's where nerve glides come in. Find out what they are and how they can help certain discomforts that our clients complain about.
I personally love that this one made the top ten because this animal-flow type exercise is one heck of a butt-kicker when done correctly and easy to incorporate to any routine at any time; it would behoove us all to make sure that not only do our clients execute it properly but that we do too!
This is another great programming addition to the most read blogs on account of its uniqueness and versatility, especially during lockdowns and gym closures. Isometric exercises are an underutilized training concept, and towels are pretty available across the board. Makes sense to bring them together for an ingenious and effective workout!
Let's all hope we don't have to read this one more than once, and then never, ever, ever again. Ever. But really, every trainer should absolutely read this one if s/he plans to be interacting as a fitness professional while COVID is still hovering over us.
While performing myofascial release or massage therapy on our clients is absolutely outside our scope of practice, assisted stretching is very much a green light for trainers! However, don't think that means it's not possible to accidentally injure your clients if you don't know what you're doing.
Welcome to our new normal, folks! How many of us had to turn to the virtual platforms in order to stay afloat and offer some kind of service to our clients when they couldn't come in to see us, or vice versa? Lot's of scrambling to learn a new approach to training has taken place, and this blog can help assuage the anxiety of pivoting to new platforms.
As the author of this one, I will acknowledge I much intention into it, with the hopes that some of the advice might be heeded by those who read it. While the powers that be insist hand-washing, mask-wearing, and social distancing are the primary ways to stave off the virus (or to mostly stop the spread), I believe in a more empowered approach to staying healthy: Strengthen your immune system so you don't get sick in the first place, or if you do, you can beat it quickly and easily.
Aaaaand here we get —back to COVID practicality. Everyone and anyone who has been operating in a gym or club setting has had to require clients and members to sign COVID-19 waivers. Because we all needed and wanted some more paperwork on top of the other challenges the virus has brought! But seriously, don't leave yourself legally vulnerable during these unstable times.
This topic really does sort of turn HIIT on its head with some surprising facts and upsides to slowing your running pace. For many folks, that's just how they roll—slow and steady. But if you're a short, fast, and sweet runner like I am, slowing things down might provide benefits that sprinting cannot!
And finally, the number one most-read blog—the cheeky, the seductive, the not-so-surprising hook:

Not hard to gather why this one garnered a wee bit of attention! We didn't make this a "thing", I promise. It was already a "thing" and we were just telling the story of how this trend is growing, and how you might want to give it a try! *Spoiler: you should NOT try it in your local club. Even so, this is a fun topic, and embracing it may be just the angle we all need to make the horrors, pitfalls, disappointments, and ravages of 2020 fade into our memories forever.