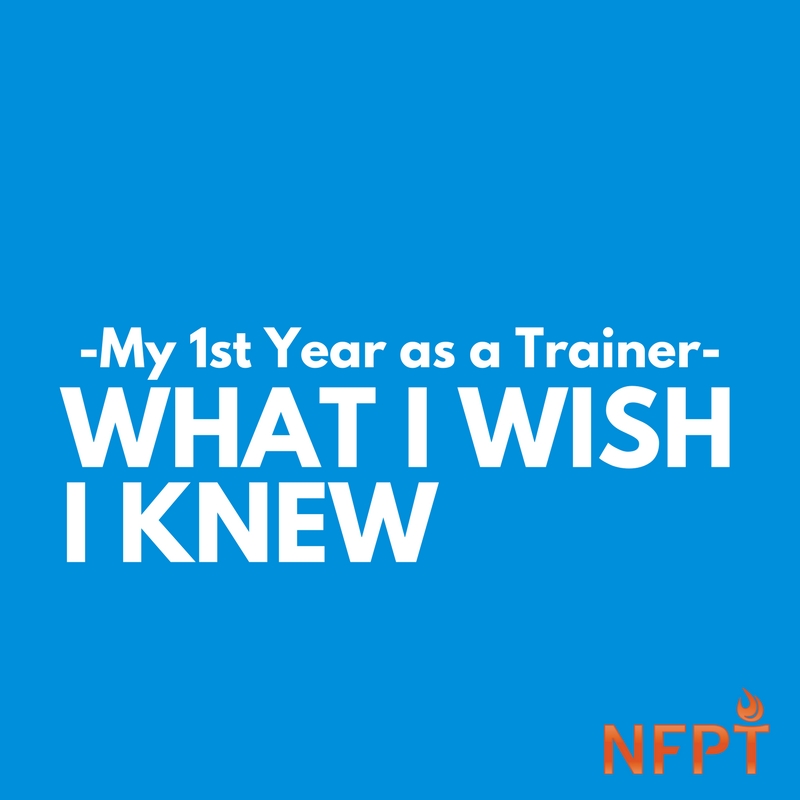 Get ahead faster in your career by learning lessons from those who have gone before you and succeeded. Every mistake ultimately leads to the next step in ones journey and it also paves the way for others to benefit. NFPT's blog series What I Wish I Knew My 1st Year as a Personal Trainer is a collection of articles written by NFPT certified personal trainers who share their most valuable lessons by story telling.
Pricing for Personal Training Services
How much should a personal trainer charge per hour? How do you set your pricing structure? You can position yourself to turn a profit better by considering some variables and implementing the action steps in this article.
Schedule Personal Training Sessions the Smart Way
Ever have one client at 6am and one at 6pm, three times per week? (with a lot of free time in between!?) This was my schedule when first starting out as a personal trainer. I took what I could get. I filled in any gap between those 12 hours with anyone. As my schedule filled up the large range between first and last appointment became problematic.
Do You Improvise or Plan Your Personal Training Sessions?
When I was a new personal trainer my sessions were planned weeks in advance, test runs ensued and timing was calculated over and over. The aim for perfection was of high priority. But something that I discovered is that hitches in precisely laid plans will occur. And they will occur often. Let me tell you what I wished I knew about flexibility and improvising my first year as a trainer.
Leverage Your Time for More Income and More Freedom
It's tough to have career longevity by personal training clients anytime, anywhere without additional streams of income. You run out of either money, energy or both. Don't let this profession that you're so passionate about end before it gets a chance to really begin.
How to Know When to Leave Your Personal Training Job
Is it time to leave your personal training "job" and go out on your own or find a new fitness home that suits you and your clients better? This question, inevitably, only comes up when a trainer is not satisfied with their situation. There are a myriad of reasons for moving on and if you're thinking about making a change, one or more of the reasons below will most likely resonate with you.
Continuing Education for Personal Trainers
What happens after the crisp and shiny "Certified Personal Trainer" certificate you've been waiting for arrives? You get down to business. Until it's time to renew your certification. Then, you're back to making choices and decisions again and often spending money too.
Look Back to Move Forward and Succeed as a Personal Trainer
I wanted to go from crawling to walking overnight during my first year as a personal trainer. What I mean by this is that I felt I needed to know everything pertaining to personal training that there was to know.