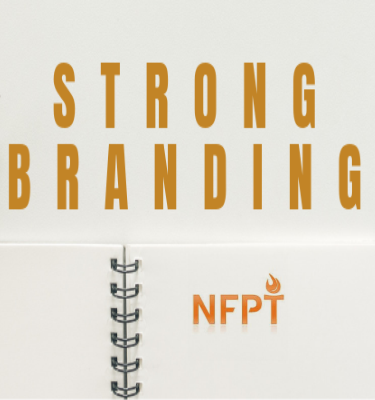 Whether you are building a new company, trying to promote your personal brand, or want to re-evaluate the fitness business you've had for years, being intentional with your branding is a key element to success. It's imperative that you consider your target clients, the culture of your community, and the changes in fitness industry trends in order to keep your brand relevant and exciting.
Things to Consider About Branding
Does it reflect you?
Do you specialize in training professional athletes, do you have a group fitness studio, or do you offer services outside of personal training? What about your culture – is it fun, is it intense, is it competitive? Whatever it is you do, whatever it is that you're excited about, or what your clientele loves about you, your brand has to reflect that.
At first glance of your Facebook page, Instagram grid, or website, a potential client/customer should be able to get the gist about who you are and what you have to offer them. 
Does your branding appeal to your target client?
If you have a strong brand, it will draw in your ideal target audience. Whether it's the colors and logo, or the messaging and voice you use, your brand should be attractive to the clients you want to appeal to most. Perhaps employ a sporty feel if your target is athletes, or a more mellow, traditional tone for seniors or weight loss clients.
Does it share a strong message?
When it comes to exercise and health promotion, each potential client has a story of their own and a journey that they want to embark on toward better health, fitness, appearance, etc.
Does your brand speak their language? Maybe your ideal client is someone who has desperately tried to lose and keep off those troublesome 20 pounds. Does your messaging address those concerns? Maybe your ideal client is a professional athlete who wants to get to the next level in their performance. Does the language you employ engage them specifically?
Is your brand current and relevant?
I hate to break the bad news, but cookie-cutter flyers made in Microsoft Word advertising 30-minute aerobics classes isn't a current or relevant marketing approach these days…to most of potential clients, that is.
If you haven't updated your logo in 10 years or more, or ever, it's probably time to give it a refresh. If you are still offering the exact same services that you were in the '90s, it's probably time to dive into some research articles, take a continuing education course, and try a more relevant approach. 
Are you overwhelmed yet??
Tackling your brand identity isn't something you're going to do in a day. Take it small bites, strategizing, planning, dreaming, and testing. If you struggle with the details of branding or rebranding, consider consulting with a marketing agency or business consultant. These professionals can help you make your vision a reality if you don't have the time or talent.
Nonetheless, these are some important things to consider whether you are tackling your brand on your own or approaching it with a little help. 
More about building your brand:
Expand Your Brand's Identity By Using Different Methods of Marketing 
Building Your Brand As a Fitness Professional