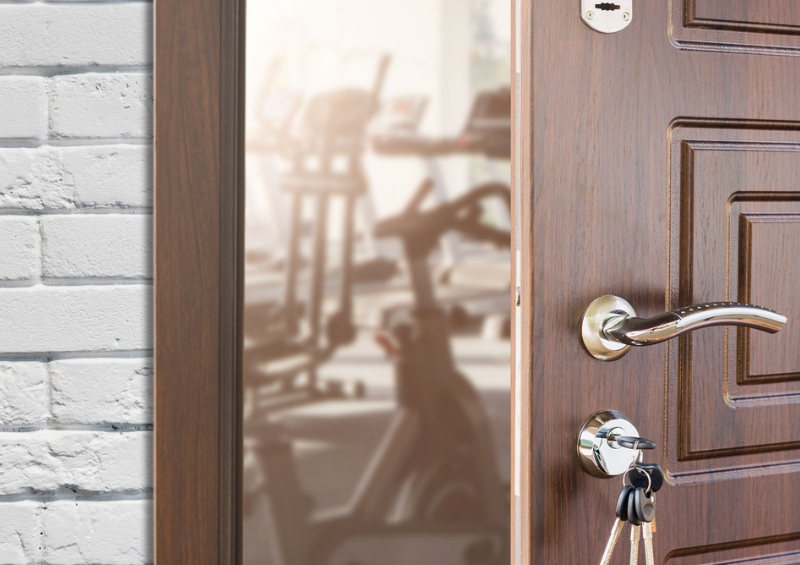 Operating a personal training business out of your home, by traveling to clients' homes, or by owning a studio and fitness center all require tight practices and careful considerations regarding the various liabilities involved. It takes legal guidance and quality insurance coverage to safely, effectively, and legally operate a business without the added fear of facing a potentially costly lawsuit.
A client once asked if I would be willing to train her at home on days she didn't have childcare for her two daughters. Eager to help her on her journey towards optimal health, I agreed.
After months of arduous planning, revising, and consulting, I established solid processes (emergency plan, waivers, informed consents, PAR-Q's, etc.).
Things to Consider if You're Starting an In Home Personal Training Business
I share this information in hopes that it encourages readers and new trainers to continue to ask questions and take the necessary first steps to understand and appreciate the liabilities involved with this field.
Here are some considerations and topics you should discuss with a representative from your certifying agency and/or an attorney or legal representative.
Ask Yourself These Questions:

Does my current insurance cover this type of service?
What equipment does my client have at home and how is it maintained?
Is the space available safe and have proper lighting?
Are there other obstacles that can create potential safety hazards?
What will the children be doing and where will they be during training sessions?
Do I need to have an AED and a new emergency plan that addresses this type of training environment?
How do my current waivers and informed consents need to be modified to cover all bases of in-home training?
Do my forms need to be modified?

Pick a Beneficial Business Structure. Research what would benefit you the most – sole proprietorship, partnership, LLC, cooperative, S corporation, or corporation. The Small Business Administration explains each of these types in great detail as well as their individual tax implications.
Decide if You're an Employee or Contractor. Many personal trainers working on their own or who own their own business are independent, but not always. Different classifications have different ramifications and responsibilities. Independent contractors typically are hired to perform a specific set of tasks over the course of a specified amount of time (pending renewal of any contracts or memos of understanding).Employees, however, regularly and continually work for their employer and their employer is generally responsible for paying taxes (payroll, benefits, social security, etc.). This looks much different for someone who is self-employed.
Create the Appropriate Contracts. Keep business, business. There's truth to that adage. An attorney can help draft or review contract language to ensure that it is legal and binding. This means a contract must contain an offer and acceptance based on mutually agreed upon terms, "consideration" (what is being given in exchange – valuables, money, etc.), parties entering into a contract are of sound mind and legal age, and, finally, legality (that the contract is drafted in an acceptable form according to the law).
Establish Your Client Policies. Give though to what your policies will be for cancellations, rescheduling, failed payments, and termination of the agreement. This language can be included in a contract.
Select Your Client Forms. As is common and standard in the fitness industry, all professionals and facilities should have in place documents including agreements to participate, liability waivers, informed consents that include assumption of risk and the inherent risks to exercise. Consult with your respective certifying agency for available forms or samples of forms that you can adapt to suit your business.
Purchase Fitness Business Liability Insurance. This is an absolute necessity. Research what type would benefit you (this will be different for in-home training services). Certifying agencies will often have a recommendation as to what company to contact. NFPT recommends CPH Insurance, get a quote here.
Understand and Prevent Negligence. There are different levels of negligence (vicarious, gross, contributory, and comparative). Depending on the business structure, worker classification and if you supervise employees, negligence may be viewed differently in a court of law. For example, employers are responsible for their employees and their actions and could be held liable in certain situations. If a trainer is reckless or sloppy in his or her practices, he or she could be sued for gross negligence. Understanding this legalese will provide protection for the trainer and the client.
Clients expect the trainers they hire to be educated and qualified to perform the services they are seeking. Taking active and necessary steps will protect your business, your clients' welfare, and your reputation in the fitness industry. These considerations are for all professionals training clients – whether in their own home, the client's home or in a designated facility. It is worth the expense (in both time and money) to seek answers to these questions and guidance in navigating legal matters.
Fortunately, in my experience, I did not train in the client's home until I sought answers to my questions and secured the right legal advice and security. My misstep was agreeing to train the client before considering the potential consequences. But that's life. Life is our textbook; missteps are lessons; progress is growth. Keep reading, keep learning, and keep growing.
As you contemplate the potential of in-home training, read through Checklist for Starting a Personal Training Business.