Transform Lives.
Starting with Your Own.
Let your passion for helping people launch your career.
With you as a guide, your clients will achieve a healthier future and a brighter tomorrow.
Why Become a Personal Trainer?
Do you want to learn what the body can do and help people live a healthy lifestyle? Would you like to turn your fitness lifestyle into a career? Most of all, do you want to love your job? Personal training might be right for you.
Personal trainers are driven by a passion for fitness and the desire to share their knowledge. They're not usually keen on desk jobs, sitting in cubicles staring at screens all day. Trainers want to move! Is this you?
EXPLORE LIFE AS A TRAINER
We've Got Your Back
From NFPT, you'll get quality personal trainer programming and honest communication with no hidden fees or gimmicks. We designed our program, accredited by the National Commission for Certifying Agencies, to strict standards to give you the knowledge you need to pass the exam and the confidence to launch your new career. Together, we're creating a healthier future for the personal training industry, our community — and the people whose lives you lift up every day.
LEARN ABOUT EXAM PREP
Why We're Different
NFPT's results-based training communicates hard concepts in plain language. You'll grow your career with our easy-to-understand educational materials focused on foundational exercise science principles.
As a family-owned business, we at NFPT care deeply about your success. We nurture and support you throughout your professional growth. You're a person, not a number, at NFPT. That's what being family means to us. You'll get the highest value for your dollar with NFPT certification. And you never have to pay for continuing education credits to get recertified.
Learn More
Nationally Accredited and Recognized
NFPT certification is accredited by the National Commission for Certifying Agencies, the gold standard for evaluation of programs for health and fitness professionals. At NFPT, you'll find a supportive organization recognized for the success of our personal trainers and we have the credentials to prove it.
Eligibility
Be 18 years of age or older
Hold a high school diploma or equivalent
Possess a current, government-issued photo ID
Requirements for Personal Trainer Success
Be passionate about your fitness
Aspire to help people achieve their fitness goals
Demonstrate exercise experience and a desire to continue learning
NFPT's Process
Pick Your Certification Package

Choose the option that works best for you.

Get Ready for Your Exam

Use the tools in the package you've chosen to study.

Pass the Test

You studied. You're prepared. You can do it!

Put Your Certification to Work

You're a Certified Personal Trainer. Go get some clients.

Keep Your Certification Active

Continue learning to renew your certification.
LEARN MORE
Exam content outline
One exam attempt
Digital trainer manual
Printed trainer manual
Digital workbook
Online chapter quizzes
Learn to be a virtual trainer
Essential forms
Two practice tests
Exercise animations
Client assessment videos
Ask for help
Online Business Fundamentals course
Recorded workshop course
Free shipping on course materials
Already Know Your Stuff?
NFPT's certification packages include educational material developed by experts over the past 30+ years. NFPT fitness education teaches you fundamental exercise science and fitness training methods that you'll put to work as a personal trainer but you are not required to purchase education materials to take the certification exam. If you already have this expertise, then you can simply enroll and take the exam.
About the Exam
Five Exam Categories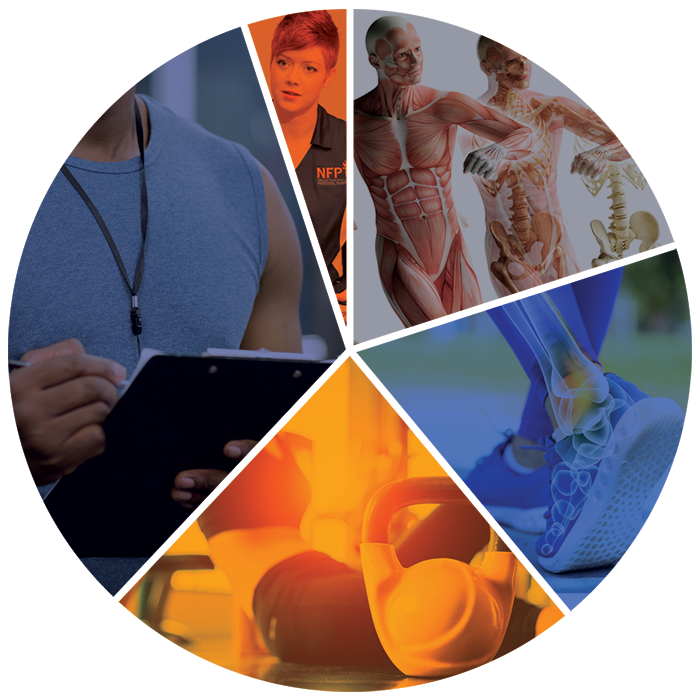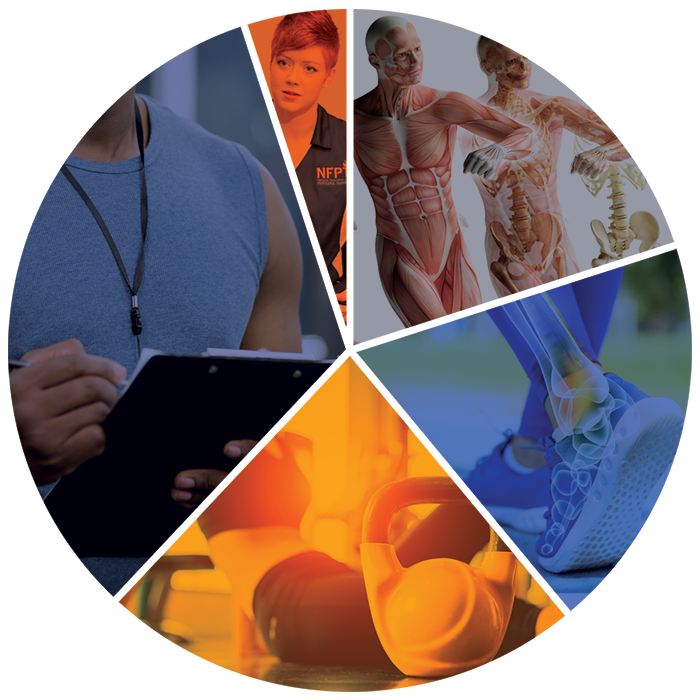 Principles of Human Anatomy – 20%
Principles of Human Physiology – 19%
Fitness Components – 23%
Training Program Development, Implementation and Modification – 33%
Professionalism and Communication Skills – 5%
Exam Quick Facts
Test at 400+ sites worldwide
Choose your exam day
Pay no additional fee to take the exam
Answer 120 multiple-choice questions in two hours
Earn 750/1,000 points to pass
SEE TEST SITES NEAR ME
This is a user-friendly company! Their Certified Personal Trainer course is in layman's terms and easy to follow. It equips you with just the right amount of information to get started as a personal trainer. Then there's all sorts of continuing ed options to build upon the foundation.
Shaweta Vasudeva
Shay the Coach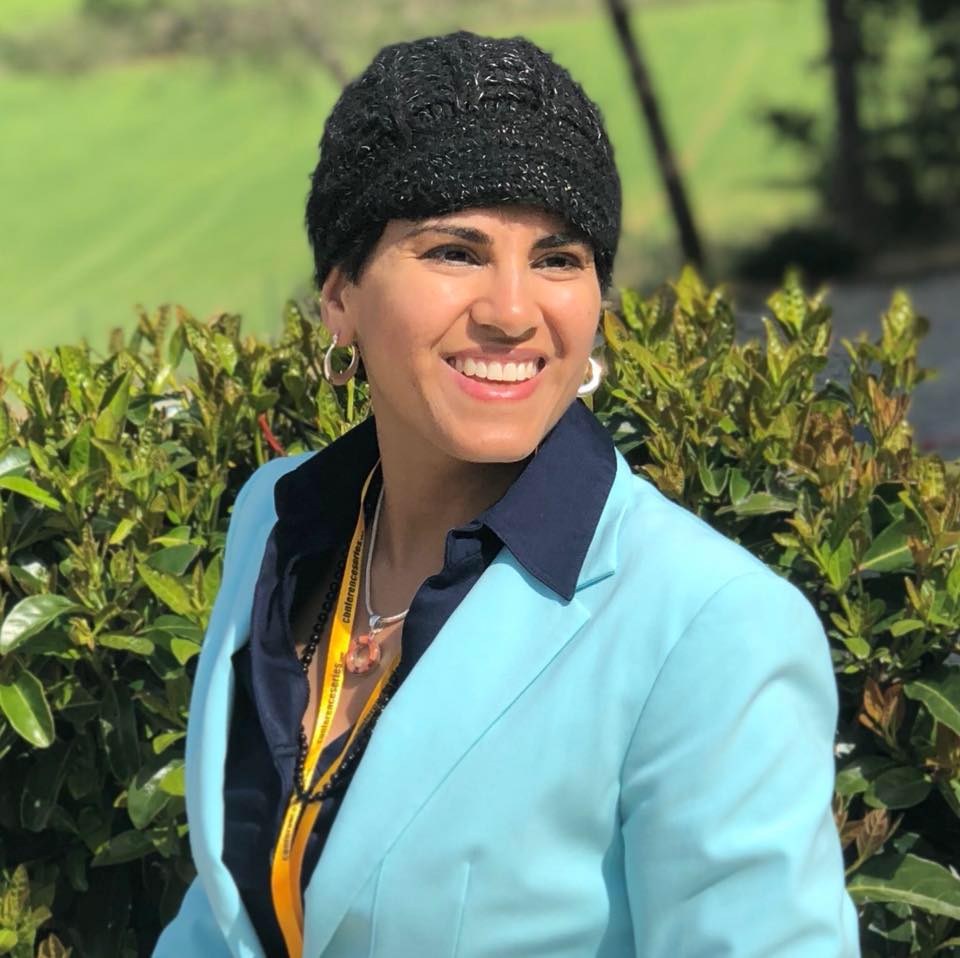 I have been a certified personal trainer since 2009. I originally certified with another nationally accredited certifying body. Switching to NFPT was the best move I ever made. They are a family-owned company that cares about my success. Whenever I have any questions about the industry or any aspect of fitness training, someone is always eager to assist me. They allow me to be directly involved!

Being a personal trainer has been the most rewarding career choice I've ever made. After 25 years of acting and entertainment, I met a personal trainer with the National Federation of Professional Trainers; his knowledge was amazing. I investigated the many affiliations but none of them offered what NFPT did. I feel blessed to be a part of such a committed organization!
Debrae Barensfeld
NitroForce Industries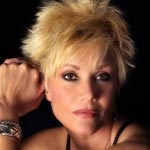 After calling several other certification companies, most seemed cold over the phone and always tried to say they were the best. Not with NFPT! They were honest and down to earth. I know other people who are certified with other companies and they seem dissatisfied when talking about what their companies do for them.
Jerald Evans
Body Ministries

Thinking about Personal Training?

Get the Free Guide

Explore a personal trainer's daily routine, income potential and career options with the free NFPT Trainer Guide. It's packed with insights from career personal trainers. Learn more about your exciting career ahead.