Certification Exam Overview
Work Your Body, Work Your Mind
NFPT empowers you to reach your goals with friendly support and top-notch education. You're part of the NFPT trainer family.
About the Exam
Five Exam Categories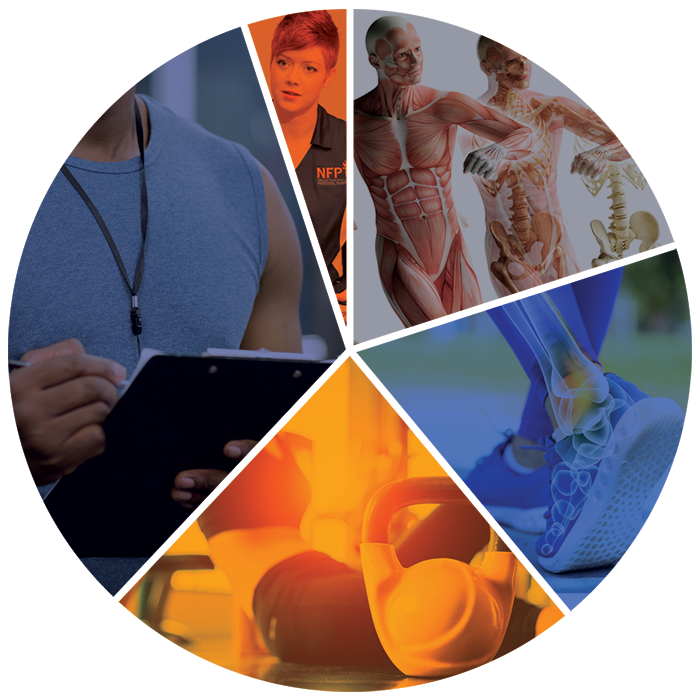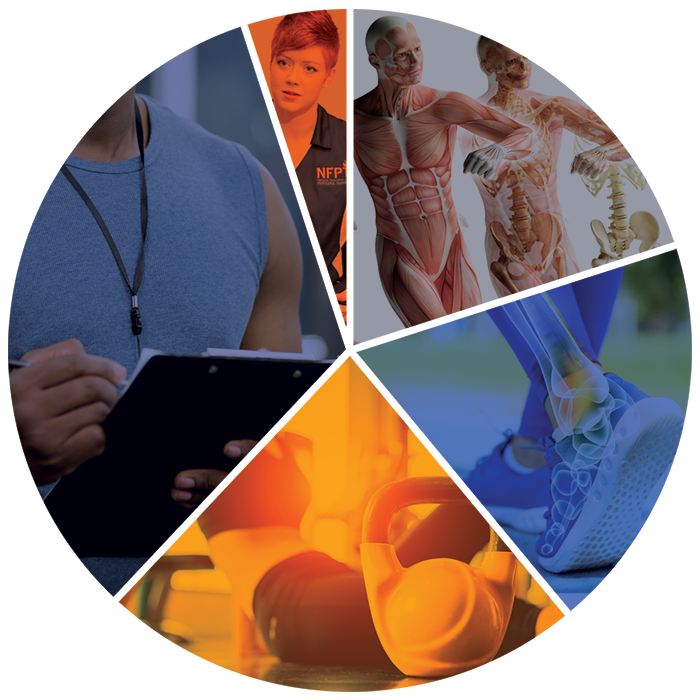 Principles of Human Anatomy – 20%
Principles of Human Physiology – 19%
Fitness Components – 23%
Training Program Development, Implementation and Modification – 33%
Professionalism and Communication Skills – 5%
Exam Quick Facts
Test at 400+ sites worldwide
Choose your own exam day
Pay no additional fee to take the exam
Answer 120 multiple-choice questions
Two-hour time limit
Earn 750/1,000 points to pass
See More Exam Details
How Long Does it Take to Prepare for Certification?
On average, candidates take 60–90 days to get ready for the certification test, but you have a full year to pass the exam. If you need an extension, let us know. If you don't pass the first time, you can schedule one retake during your full-year eligibility period. Take your time, review the exam content outline carefully and then schedule your exam when you feel ready to go.
How Should I Prepare for the Exam?
Since not everyone is a hit-the-books learner, NFPT offers a variety of top-quality education options to help you learn. Whether you prefer a hands-on experience from an expert in a gym or recorded demonstrations you can watch repeatedly, you can choose the method that helps you learn best.
What Score Do I Need to Pass?
You need to score 750 out of 1,000 possible points to pass the NFPT Certification Exam. It's important to answer all of the questions, since each section of the test is weighted differently. Follow these study tips from the NFPT Blog.
Thinking about certification?

Preview the Manual

See how the NFPT Personal Fitness Trainer Manual will prepare you for success with a free look inside. It's the easy-to-understand cornerstone of NFPT's comprehensive trainer education.
How Do I Schedule My Exam?
After purchasing a certification package, you will have access to your NFPT Account. Log in and find the Schedule My Exam section in the main menu. Each certification package includes one chance to take the test. Choose an exam date within one year of your enrollment or let us know if you need an extension. Many testing sites are open evenings and weekends and only need 7–10 days' notice to schedule your exam. You'll know your score as soon as you finish and you'll receive a detailed score report by mail in 1–2 weeks if you are in the United States. Other countries may require more time for shipping.
Where Can I Take My Exam?
NFPT has designed the certification process so it's as painless as possible and that includes making it easy to locate a testing site near you. Choose from hundreds of locations worldwide. After purchasing a certification package, you'll gain access to your NFPT Account where you'll find even more locations.
Find a Location
You Are Family
At NFPT, we're family-owned and it shows. You'll gain the skills you need to begin your career on a solid foundation from our friendly and supportive staff. You'll benefit from our commitment to you that goes beyond just certification. We nurture your career growth and that of every member of our trainer family. You get the care and attention you'd expect from family when you work with NFPT.
See How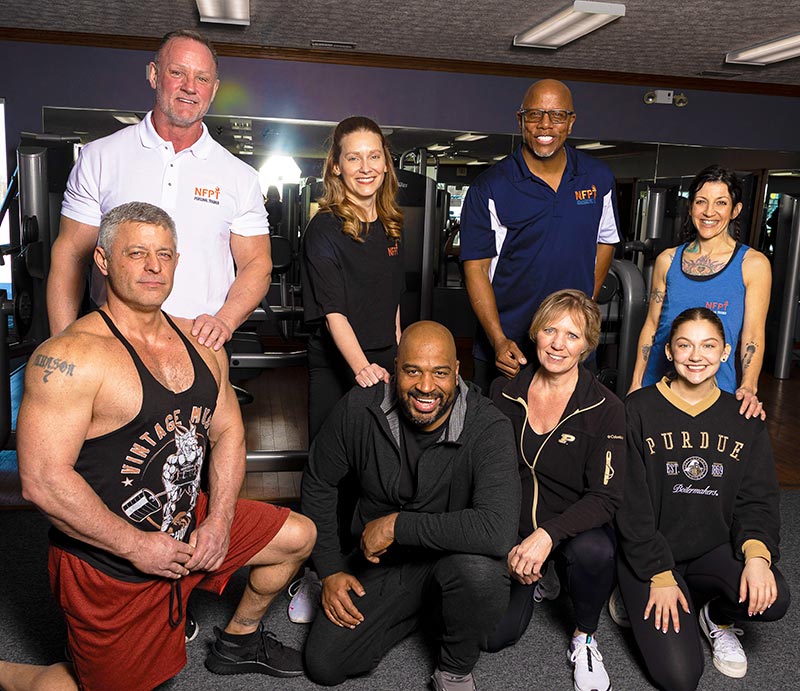 Learn About Personal Training
Find out if a personal training career is right for you with the free NFPT Trainer Guide. In it, expert trainers share career options, potential income opportunities and the freedom self-employment can bring. Get it today.