Turn Your Passion for Fitness into a Rewarding Career.
Get certified as a personal trainer and help others succeed on their fitness journey.
Start Today
JOIN OUR TRAINER FAMILY
The National Federation of Professional Trainers (NFPT) has empowered fitness professionals to reach their goals through quality education and supportive leadership since 1988. Be part of our active community and make your dream job a reality.
More than 81,000 Personal Trainers Certified with NFPT
A Foundation of Solid Education for More Than 30 Years
Free Continuing Education Credits
Thinking about Personal Training?

Get the Free Guide

Explore a personal trainer's daily routine, income potential and career options with the free NFPT Trainer Guide. It's packed with insights from career personal trainers. Learn more about your exciting career ahead.
NFPT's Approach
Find out how NFPT's friendly and accessible approach to education can support you in your career goals.
Learn More
I started personal training more recently but it didn't take long to know that being a personal trainer is what I want to do with my life! I had the pleasure of working directly with (NFPT founder) Ron (Clark) and I learned so much that I knew I could put it to work. Getting certified was the next step. I know now that it's possible to take my passion and make it a career — because I'm doing it! Thank you, NFPT!
Daniel Mills
NFPT Certified Personal Trainer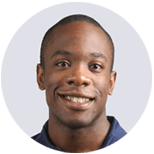 Being a personal trainer has been the most rewarding career choice I've ever made. After 25 years of acting and entertainment, I met a personal trainer with NFPT; his knowledge was amazing. I investigated the many associations but none of them offered what the NFPT did. I feel blessed to be a part of such a committed organization!
Debrae Barensfeld
NitroForce Industries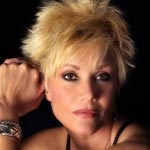 The NFPT Certified Personal Trainer program is my recommended certification for entry level trainers to pursue. What makes NFPT different is how effective it is in giving trainers a good foundation of knowledge in an easy-to-understand format without overwhelming them. Beyond certification, NFPT gives trainers an amazing-yet-cost effective platform to grow and expand their expertise.
Matthew Hirschberg
Body Renew Fitness & Family Sports Center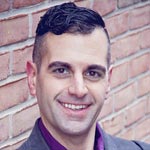 To have what I've never had before, I had to do what I've never done before. I started with NFPT certification and it helped me to gain the confidence to start my own personal training business. Thank you, NFPT, for giving me the foundation to build on!
Roderick Benman
A+ Fitness Training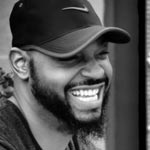 Discover current fitness trends

Be in the Know

Get up-to-date exercise science news and business advice especially for you with NFPT's monthly Trainer Pulse newsletter. That's where you'll find free continuing education credits to maintain your certification, too.