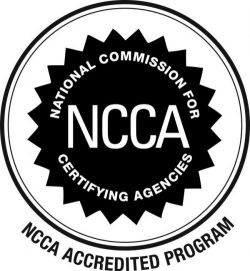 In 2005, the International Health, Racquet and Sportsclub Association (IHRSA) recommended that health club owners hire personal trainers with credentials from agencies who have had their certification program accredited by a recognized third party.
As the biggest health club association in the country, a recommendation from IHRSA is worth taking notice, and most did.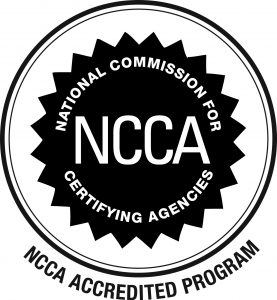 Health clubs voluntarily complied with stricter hiring requirements. They want to make sure that their members are being trained by knowledgeable and appropriately credentialed staff. They want to create a safe, productive and effective environment that is conducive to meeting personal fitness goals.
So what's the problem? – well, personal trainers still seem to have a hard time knowing what to look for in a personal trainer certification.
They just know what they're being told – they need to get certified to work.
So, what the heck does accreditation have to do with it? What does it mean, and why the heck should you care?
Accreditation is the one way to guarantee a third-party governing body is reviewing the policies and processes of every part of the organization – every part of the certification program. The National Commission for Certifying Agencies (NCCA) is the authority when it comes to granting accreditation to certification programs in this and many other industries. The NCCA evaluates a certification program based on such things as its purpose, how it's governed, how the test is developed and delivered, what is required for recertification and continuing education and much more.
Any Tom, Dick or Nancy can start a certification program and begin handing out a piece of paper and gold stars. The issue – it doesn't mean there's validity in it. Sure, accreditation isn't all the buzz that it was in 2005, but it's still a reliable measurement of legitimacy and evidentiary support of a credential's worth and industry value. It is also still what most employers look for and what industry professionals know as credible. Don't dismiss its importance, or you could be missing a very basic element when it comes to consumer respect and confidence in your training services.
Whether it's from NFPT or not – please exercise due diligence in choosing your accredited certification program and credential. Your time is valuable, and your career path may depend on it.
---