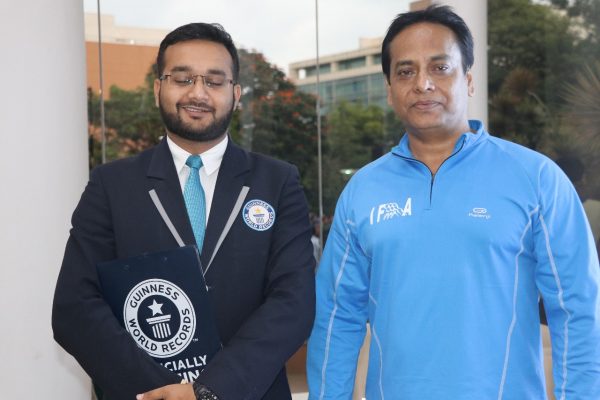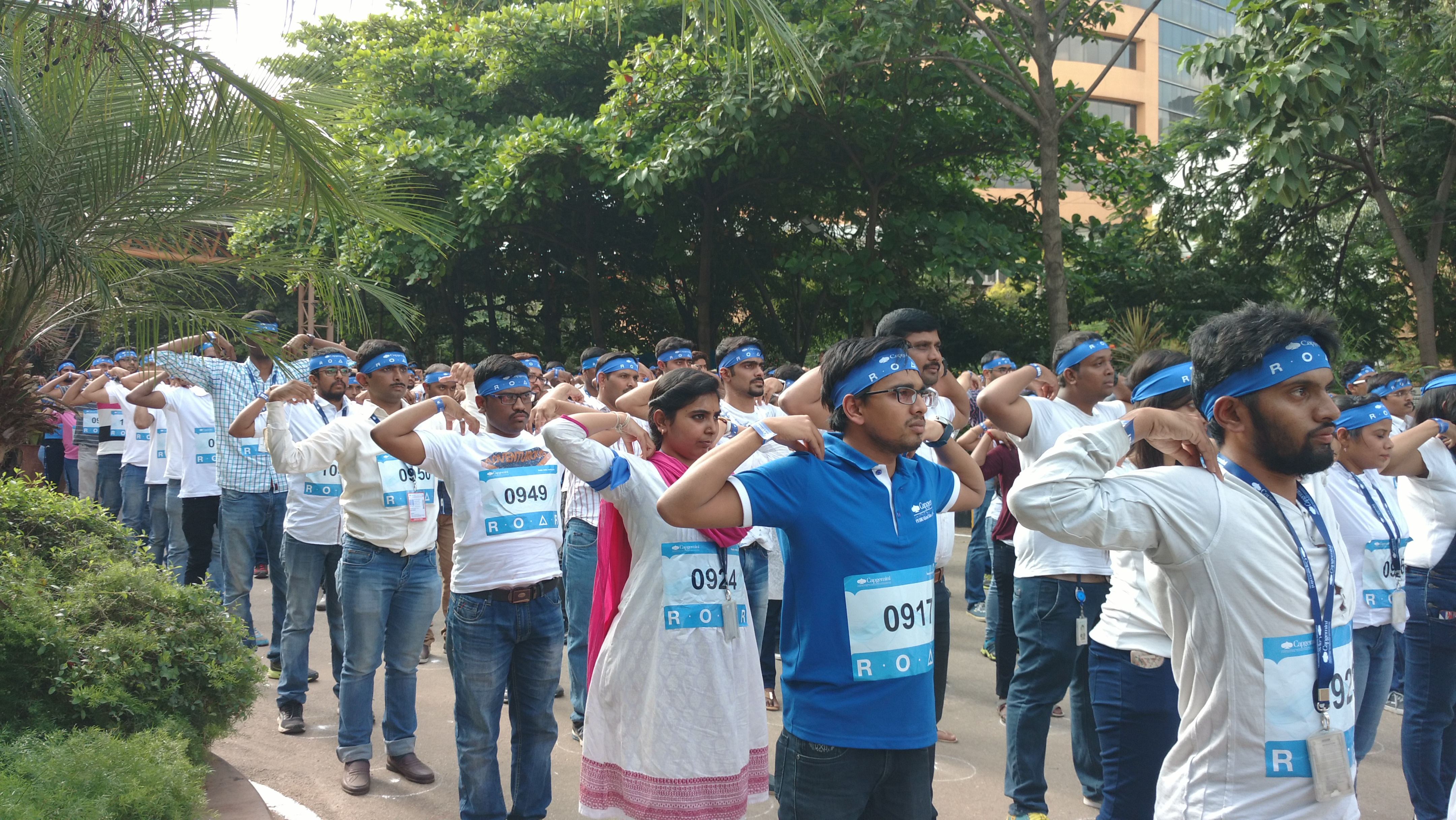 How many people have you had in a group fitness class at the same time? How about nearly 5,000 !?!? Prakash Kumar Prasad is an NFPT Certified Trainer living and practicing in India. He gathered the most people exercising to a fitness video at multiple venues and was awarded a Guinness world record.
Here's how it happened…
On September 22nd, 2017 at 3:45 pm 4,930 Capgemini software professionals in 7 different cities of India watched and participated in a 6-minute workout video on a large screen. Bangalore, Chennai, Hyderabad, Pune, Delhi, Mumbai, and Kolkata.
Mr. Swapnil, an official representative of Guinness World Records visited from Manila to judge and evaluate. He appointed a timekeeper and fitness experts to give him reports.
Prakash and his team were not allowed to teach or guide any participant on final record attempt day and if 10% people didn't follow then it would have been a failed attempt.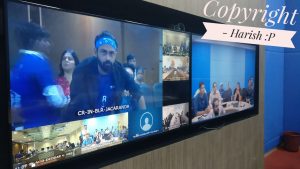 After successful completion of the event and 2 hours of evaluation, Mr. Swapnil declared the event as a record and presented the certificate of Guinness World Record to the CEO of Capgemini – Mr. S. Khandula.
The Heart of this Mission
Prakash designed the exercise video because over the past 10 years he came across many cases of injuries and medical issues like back, knees, neck, BP, cholesterol, diabetes, etc. With such busy work schedules, many employees are not even able to utilize the fitness facilities on their work premises at Capgemini. Prakash wanted the software professionals to be able to exercise at their workstations, to stay fit during the long hours and prevent medical issues. It worked well.
The Journey of a Guinness World Record Personal Trainer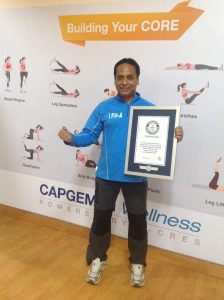 Prakash owns the Indian Fitness Academy and Intact Fitness Academy PVT LTD in Bangalore, India. He manages corporate full-fledged fitness centers within their premises for their employees. One of the largest corporate contracts he has is with Capgemini in different cities with 11 fitness centers total.
Prakash personally trains National Football ( soccer) players, National Karate and hockey team players at his academy and CEO's, CFO's, and CIO's, of software companies at their place of work.
Aside from being NFPT Certified, Prakash is also a national coach for the Japan Karate Association of India and a veteran champion working closely with Dr. Kiran Kulkarni, orthopedic sports medicine.
"I have been into sports for 35 years and worked with doctors for 15 years. During this time I came across many health related issues with sports people. Those who are very active as well as software professionals who have a sedentary lifestyle. So I became a personal trainer to help people." says Prakash.
Prakash has taken his personal training career to the next level. He found a problem that needed solving, connected with influential people that could help him implement his ideas and was awarded justly for his efforts. What problem can you solve for the communities of people around you? Who can you connect with to help you reach your goals to change lives?
[info type="facebook"]Come and talk with us. If you're an NFPT trainer, join the
Facebook Community Group
 to mingle with trainers like Prakash. If you're not, come
talk with NFPT here
, we would like to meet you![/info]