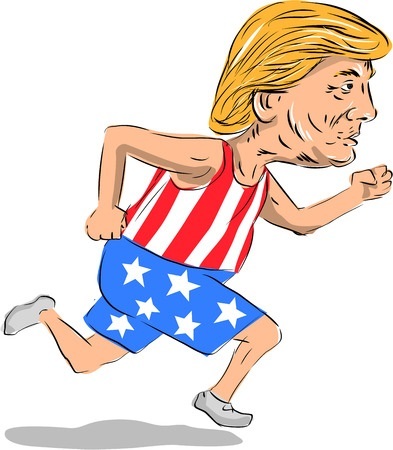 TRUMP WORKS OUT.
Okay, maybe not. We have no evidence of this, but we'd like to hope so. At least we know that health and fitness is a subject that is on the radar of our new President. Officially, on April 28th 2017, the White House published a press release from the Office of the Press Secretary which decrees, "President Donald J. Trump Proclaims May 2017 as National Physical Fitness and Sports Month".
This initiative is an effort on behalf of the White House to "..highlight the close relationship between sports and physical fitness and the benefits related to participation in sports, including disease prevention, lessons in teamwork and leadership, and the practice of overcoming adversity. In addition to their physical health benefits, sports promote positive mentoring, discipline, and structure for young Americans." We agree. The benefits of participating in a sport, whether it be competitive or recreational, is, well, yuuge.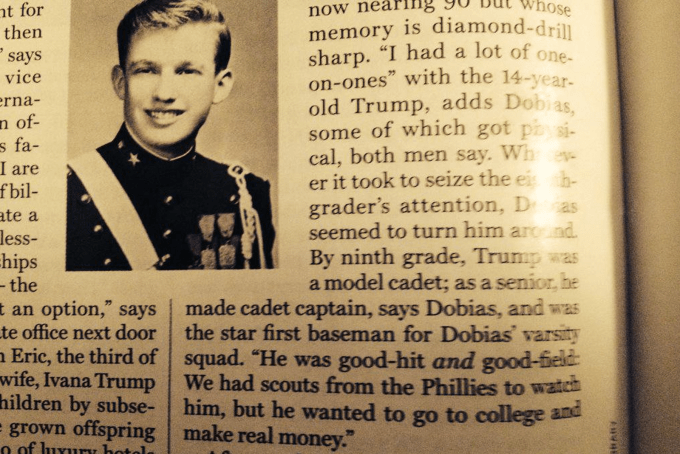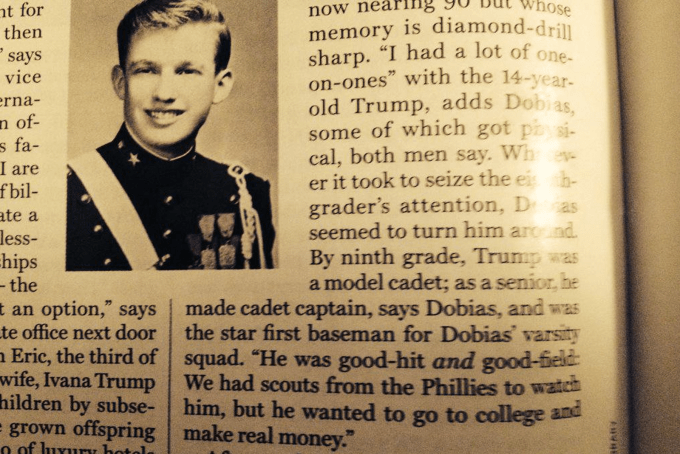 FUN FACT: Before the Presidency was a twinkle in the eye of Donald Trump, he was quite the baseball player and in fact could have gone on to play in the pros. He was scouted by the Boston Red Sox AND the Philadelphia Phillies …what!? Yes, true story.
Apparently he was quite the sports fanatic, and a good enough first basemen to be scouted. But he turned down all opportunities to play 'real' baseball because it wasn't 'real money'. He is quoted saying, "Now, in those days, you couldn't play baseball because there was no real…you know, it wasn't a thing. Plus my father was in the real estate business, which I didn't want to go into. I wanted to go into theater. I wanted to go into sports. But I also knew that was very limited because in those days you couldn't even make any money being a great baseball player." Now that's a different kind of perspective on 'real money'.
Ultimately, Trump went on to play a different kind of ball game (and I wonder now if he wished he'd taken the Sox up on their offer!) But hey, if the nation gets a residual benefit out of his love for sports, then more power to it! This month is now the official month for physical fitness and sports, and it's a declaration that gives cause to the positive impact that participating in sports and fitness has in a person's life (and it starts at an early age). For many of us, the childhood memories of playing basketball, baseball, volleyball, football or any other sport that your school offered or the neighborhood kids got together to play, are still vivid memories and often some of the best times of our lives. After middle school, after high school and following the moves we make out of childhood, we are still carried by the foundations of our physical past. Regardless of where the road has led, there will always be a connection to the memories that have paved the path for us by our parents, our coaches, our mentors.
FITNESS: THE TIE THAT BINDS
My intention is definitely not to write a political piece, though I realize that there's a certain transference of politics that gets placed on anything "President Trump" related. So, to bring my point home, the message I want to convey is that of unity brought about by a common love or desire for physical fitness, sports, healthy living, healthy eating, mental and physical well-being no matter your political persuasion. The fact is that health and fitness is a common tie that binds. No matter red or blue or whatever side of the social environment we lean toward, we can all agree that health and fitness is for EVERYONE!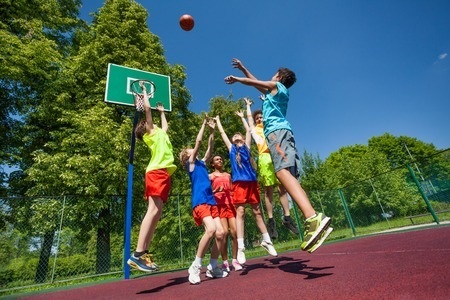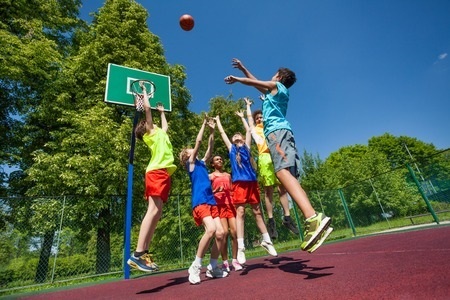 Thank a coach, a parent, an athletic director…anyone and everyone who got you involved, who took you to practice, who volunteered their time to teach you valuable lessons as a child that you still carry on today. If you have kids involved in athletics, give yourself a pat on the back for getting and keeping them involved… and then show some thanks to the other parents and coaches and coordinators who make it happen for your kids, for the team and for the love of the sport, even when it's hard (most rec coaches are parents who are volunteering their time, they should get the trophy). For many of us, health and fitness roots were established from the activities that we were involved in as kids, and now we can pass those lessons down to our children through organized sports (or just by getting off the couch and playing a friendly game of family 4-square…because your sport doesn't have to be my sport). Sports aren't all created equal, but they certainly are all equal in that they teach you lessons, they are physical and they challenge you, mind and body. A 'sport' can be defined as 'an activity involving physical exertion and skill in which an individual or team competes against another or others for entertainment' (though for many of us it's far more serious than mere entertainment…but, when we brass tax it, it really is a competition for the purpose of being physically and mentally entertained, whether participating or spectating).
Among many things, participating in a sport teaches discipline and achievement by working hard and doing your best. These are virtues we carry into adulthood. Now, in an age of instant gratification and first-person shooter games, we can find ourselves falling easily into an attitude of complacency and conformity for what the world tells us is the new norm. If we're not careful, we could start to place less emphasis on being physical, or on playing sports or just getting outdoors and doing something. Sure, there are plenty of teenagers (and grown ups) who probably say something like 'it takes a lot of discipline and hand-eye coordination to beat this game"….but we all know that achieving the most kills in Call of Duty is a whole lot different than putting a point on the score board for your team or achieving your personal best in the mile run – it's not the same style of discipline and it's definitely not the same hand-eye abilities. If physical health and fitness is a tie that binds us all (and it certainly is one of many) then my hope is that we, as a collective whole, could encourage our youth to get active, and we will lead by example in the fight against laziness and sedentary lifestyles that are far too elevated in our culture today. Like him or not (President Trump), this is an initiative that we can all get behind…National Physical Fitness and Sports Month.
"NOW, THEREFORE, I, DONALD J. TRUMP, President of the United States of America, by virtue of the authority vested in me by the Constitution and the laws of the United States, do hereby proclaim May 2017, as National Physical Fitness and Sports Month. I call upon the people of the United States to make physical activity and sports participation a priority in their lives."
Sources
Oxford Dictionary. https://en.oxforddictionaries.com/definition/sport. n.d.
Macadaeg, Keana. Peebles, Maurice. Complex Sports. '9 Things You Didn't Know about Donald Trump's Baseball Career'. http://www.complex.com/sports/2016/11/donald-trump-baseball/. November 02, 2016.
Office of the Press Secretary. The White House. 'Donald Trump Proclaims May 2017 National Physical Fitness and Sports Month'. https://www.whitehouse.gov/the-press-office/2017/04/28/president-donald-j-trump-proclaims-may-2017-national-physical-fitness. April 28, 2017.